With economic and environmental concerns now high on everyone's agenda, the second-hand retail market is booming. Whether you're a keen bargain-hunter or looking to turn your unused items into extra cash, read on to discover the 12 Most Popular Second-hand Items so far this year.
For what it's worth…
Been meaning to declutter for a while? It turns out you could make more than just a pretty penny, as our list of most wanted second hand items reveals…
In top spot, an essential of every UK household, used flat screen TVs on average sell for around £61, varying with size, make and model. A huge saving on a brand new one, and definitely worth getting off the sofa to list your old TV set…now!
Speaking of sofas…
Second on our list of most wanted second-hand items are full sofa sets, which sell on average for around £161. Just a fraction of the cost of a new one, which will likely set you back upwards of £500. If you were thinking of taking a saw to your old one, think again…you could be "sitting" on a nice little earner. 
Within arm's reach you'll likely find one of these…
Third on our list, and the most popular brand in our gaming consoles category, you could pick up a used Xbox for as little as £97 on average. If you've upgraded or are not playing on your games console anymore, don't stuff it under your bed. List it. It's well worth it.
Let's head outdoors…
Who would have thought the humble lawn mower would be such a hit?! We were a bit surprised too. But at £158 on average for a used lawn mower, it's a steal. If you've gone for a wild flower meadow or patio instead, don't let your unused lawn mower gather dust in the garage. Sell it now to make space and cash for some garden furniture or a BBQ perhaps.
Whilst you're clearing out the garage, you might also come across one of these…
With interest in cycling on the rise in recent years, it's no surprise that used bikes made the top 5 in our list of most popular second-hand items. Selling on average for around £80, varying with make and model, there are some real bargains to be had. If you no longer use your bike or are looking to upgrade, earn some money.  Advertise it now, you're phone will be ringing off the hook…
Talking of phones…
With some new handsets setting you back as much as £1000+ it's no surprise used i-Phone handsets are among our most popular second-hand items. Used i-Phone 6 handsets (and upwards) sell on average for around £217. Much more affordable than a new handset without having to compromise on quality. If you own one you no longer need, don't shove it in a draw, sell it now and you could easily pay for a week's holiday somewhere.
The remainder of our list of most wanted second-hand items of 2019 features electric guitars, selling on average for around £186, and used audio systems which can be snapped up for around £113. Also popular are household goods and preloved furniture such as washing machines for as little as £104, second hand double beds, selling for around £250, and fridge freezers offering a 'cool' saving at only £72 on average.
Antiques and collectables including books and memorabilia are also highly sought-after, and are some of the most valuable items listed in Friday-Ad's For Sale category. On average antiques and collectables sell for around £216. Some items such as antique chinaware can fetch as much as £40,000!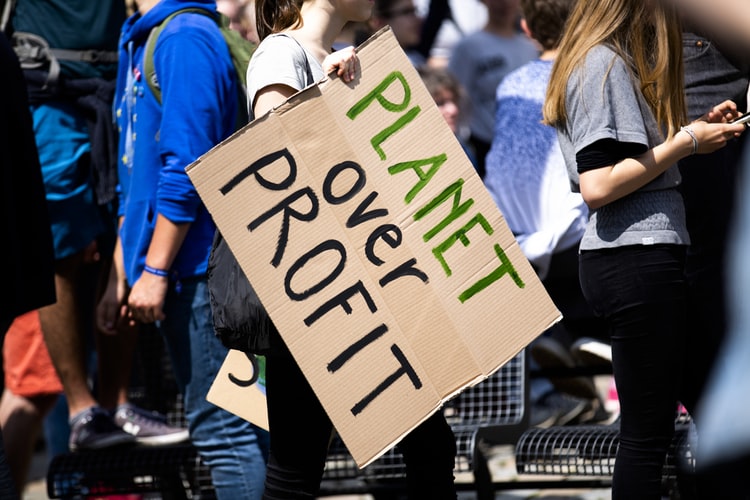 Want to help make a change? 
Buying and selling second-hand not only helps you save money, but the planet too – and the effect is multiplied.
You save money by spending less when you buy preloved. Plus you earn money (and maybe save it) when you sell unused items.
Everytime you purchase something second-hand or sell something you no longer use, you are making use of something that could have been thrown away for good. Most of the time, in perfectly good condition, but no longer of use to the original owner. 
Doing this prevents unused things going to landfill, which reduces not only waste, but also resources needed to make new goods and pollution from the manufacturing process. And over time it also reduces over-production of goods, which in turn leads to less waste.
According to a Swedish study named the 'Second Hand effect' conducted by Swedish Environmental Research Institute (IVL), users who bought second-hand objects – from furnishings to cars – contributed to save 12.5 million tonnes of CO2 in one year, because they didn't buy new goods and didn't chuck the old ones away. 
Buy buying preloved and selling what you no longer need, you are making an active contribution towards living more sustainably and protecting our environment. 
Give something a second life, perhaps even 'upcycle' it into a great new item, or let someone else is enjoying what you don't use anymore. It's budget and eco friendly and will make you feel good (and perhaps a little smug) about having saved money on something you wanted, or earned money from something you didn't use (while making some space at home), and knowing that you've 'done your bit' for the environment too.
STEP 1)  Download the Friday-Ad App STEP 2) Open the app and click on the account icon in the bottom right corner, then press 'Log in'.STEP 3) Click on 'Forgot password?', enter your email address (this needs to be the same address as the one which we sent the...
read more