The official definition of 'upcycling' is:
'Reuse (discarded objects or material) in such a way as to create a product of higher quality or value than the original.'
Simple enough. Except 'value' is a pretty subjective term. And reuse can mean a whole host of things. So here is what we mean by upcycling:
Repurpose & Reuse – straight up reuse of something old for a new purpose. Classics would be reusing an old boot as a planter or sticking some castor wheels on a pallet and using it as a coffee table.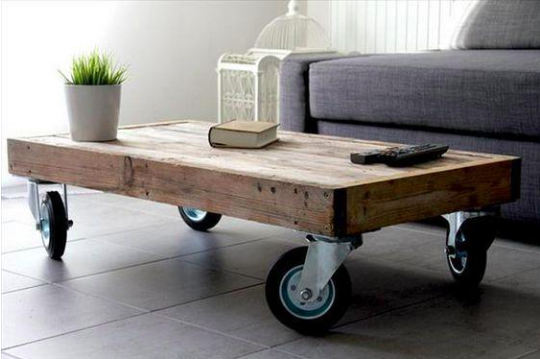 Refresh, rejuvenate, revive – This is about making something old more desirable. This would include painting, sanding, varnishing, or refashioning something so it is more attractive to a modern eye. So you might still be using that dresser as a dresser but it isn't a bog standard pine anymore, you've vamped it up with grey chalk paint and a pink neon lighting bolt running up the front (or pretty flowers…you get the idea!)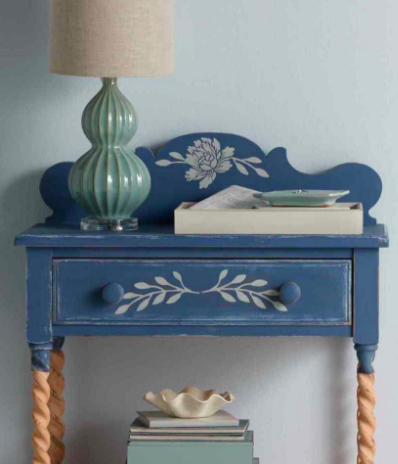 Create & Re-create – Crafting existing materials into something wildly different. So these would be upcycle's where you can't immediately tell what the material was it was made off. Rag rugs might be an example, or beaded jewellery made out of scraps of magazine.  
3 Easy Upcycle Starter Projects
If you've never done any upcycling before we want to make it easy for you to start.
So here are 3 easy first projects to try: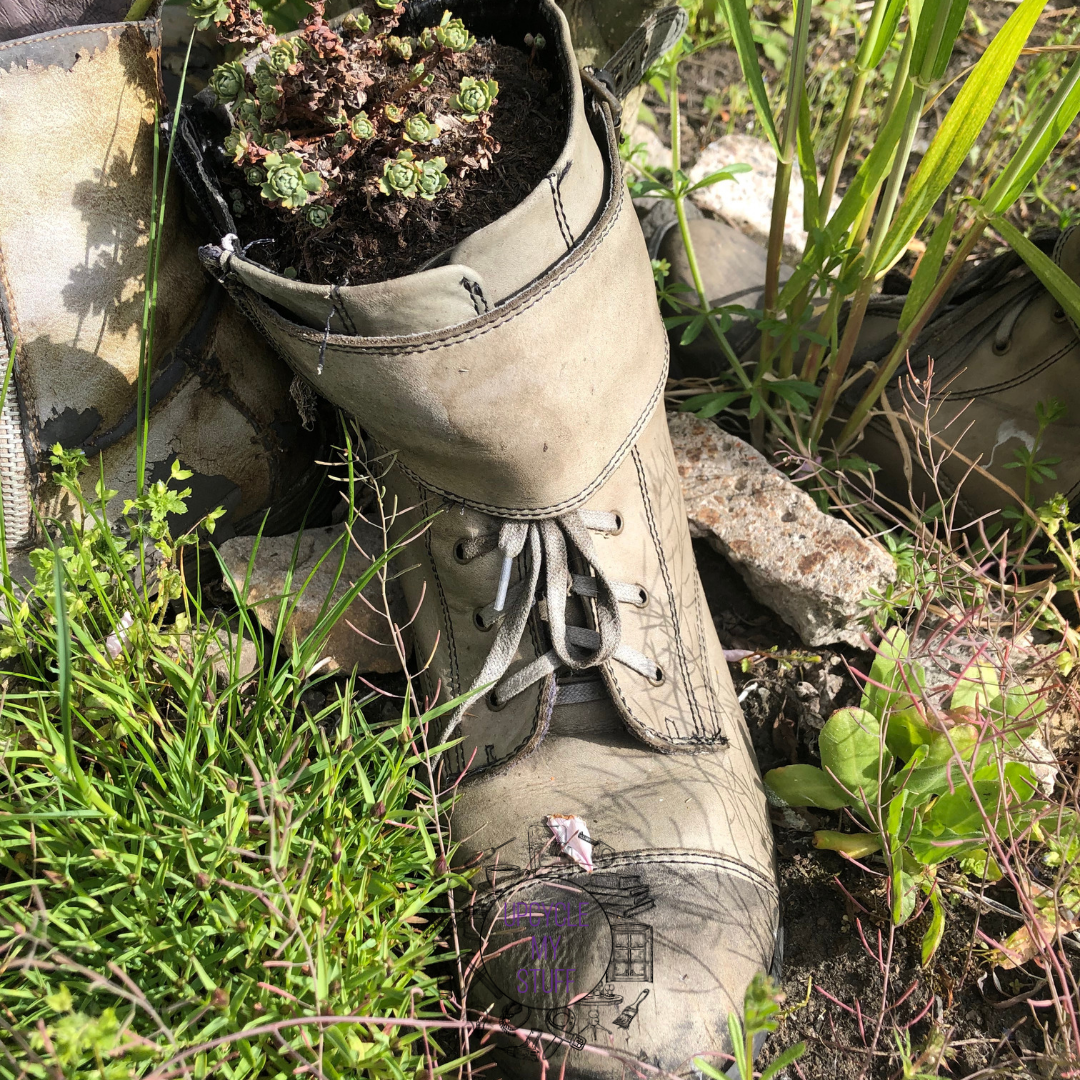 This is a very satisfying upcycle to start off with, in a nutshell it involves using your old worn out boots as a planter (indoor or outdoors).  If you already have a whole in the bottom of your boot you can even leave out the step about creating a whole for drainage! Estimated completion time if you have everything you need to hand – 10 mins max! Check out the full step by step tutorial here.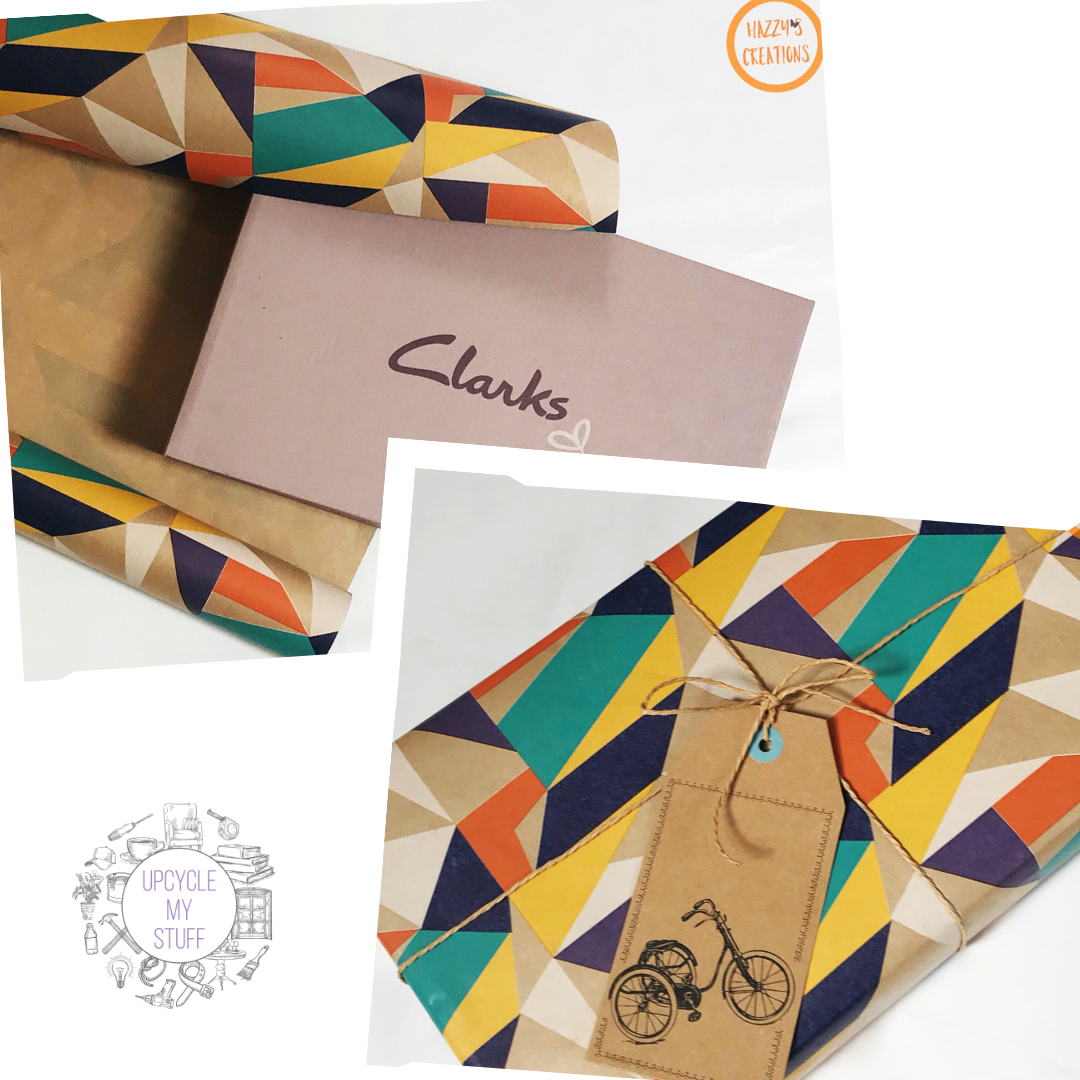 Another super simple upcycle, though arguably it will take you a little longer than the boot planter.  You can easily turn your old shoe boxes into super impressive and unique gift boxes or gift hampers. All you need is your shoebox, some wrapping paper or newspaper, some tape and scissors.  Estimated completion time – less than 15 minutes. Full tutorial by Hazzy's Creations here.
Looking for Upcycling materials?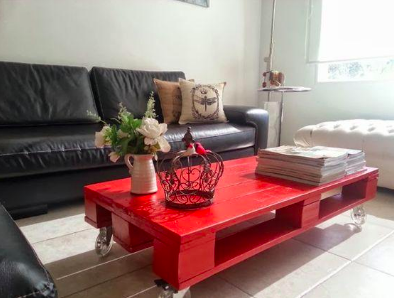 Fancy the look of that pallet coffee table above?  This one is easy but not as quick as the other two and requires some actual tools.  Here's how to do it:
Materials Needed:
1 Pallet
Chalk or Mineral Paint
Furniture Wax (optional)
Electric Sander + Sand Paper
Paint Sprayer
4 Screw On Castor Wheels
Step 1:  Source your Pallets
Have a look on Friday Ad for pallets for sale (sometimes people give these away free too so you might get lucky, in any case they shouldn't be expensive).  If you don't see any, set up an alert so you can pounce on any good ones that come up. You are looking for ones with no broken planks. They will look weathered and possibly be different colours in different places but that's ok as long as the wood is not split or broken.
Step 2:  Get Sanding!  
We recommend a handheld electric sander to speed this up but of course with a little grit (get it?) and elbow grease you can do this by hand as well.  (If you want to go electric but you don't want to fork out for brand new have a search on Friday Ad to see if anyone is looking to offload their old one).
You want to sand away any sharp edges and get it down to the point where it looks like bare plain wood.  100 grit sandpaper should work for this project unless your pallet is in a really bad way.
If this is your first pallet upcycle we suggest painting it rather than staining it as paint covers all manner of sins, from discoloured planks to a less than perfect sanding job.  
Tip:  Don't feel like you need to spend a lot of time sanding the underside of your pallet as a) it won't be seen and b) no one will catch their hand on it down there.  Just sand away the worst bits as best you can.
Step 3:  Get painting!
Find a fun colour that you will be happy to have in your home and use a chalk or mineral paint that doesn't require a primer.  
We advise starting with your pallet upside down so you can paint the underside and get into all the little nooks and crannies before painting the top.  
For most projects we would probably suggest a small roller, but given the gaps and difficult to reach places on a pallet the easiest way to do this job is with a paint sprayer (that disperses your chosen paint).  When we wrote up this tutorial we saw there was one for sale on Friday Ad pretty cheaply but again you might want to set an alert!
Step 4:  Wax (Optional)
Check your paint product to see if it requires a wax finish.  If it doesn't you are almost done! If it does, sparingly is the key with furniture wax so don't overdo it and focus on the top and sides.
Step 5: Add your Wheels
Screw on some castor wheels.  You can get these fairly cheaply online or at your local hardware store.
That's it Pallet Coffee Table 101.
Estimated completion time:  2-3 hours (plus paint drying time).
If that didn't scare you off and you are ready to kick it up a gear, have another look on Friday Ad for an armchair whose shape and size takes your fancy and have a go at reupholstering it!  We have a complete step by step guide to 'having a go' at reupholstering an old armchair here.  
Apart from reducing waste, one thing we love about upcycling is transformation. It is truly uplifting and inspiring to see something unwanted and unloved transformed by hard work and ingenuity into something desirable again. 
We think upcycling your 'stuff' be that your clothes, your furniture or your rubbish provides mental health benefits – a sense of achievement and a sense of fun among them. 
We hope we can inspire you to take on projects at home, small or large, and have a go at re-imagining what your old stuff (or someone else's) could be.  For more upcycling tutorails head to www.upcyclemystuff.com.  
If you are looking to meet other upcycler's come join our Facebook Group of upcycling hobbyists sharing projects and tips – the group is called Upcycle My Stuff – Share My Stuff and you can find it here.
For more upcycling ideas and inspiration, visit and follow us on Instagram where we'll be celebrating national #UpcyclingDay with related posts. Looking for materials for your upcycling projects? Find second hand bargains in your local area on Friday-Ad, from clothes to furniture, pallets, tools and more..