Gabi Bellairs is a freelance writer and copy strategist who has worked with a range of different companies and individuals over the course of her career. Her interests lie in travel, from her times exploring South Africa, as well as events and DIY.
The pandemic dramatically changed our day-to-day lives. With most of our work and socialization taking place within the walls of our home and over video calls, it's easy to feel blue without the face-to-face interaction that we're accustomed to getting. 
Fortunately, there are plenty of fun activities that you can do on your own to uplift your mood and bring you joy. If you're a crafty person looking for ways to stay engaged during quarantine, then here are a few fun, crafty activities to help you beat lock-down blues.
1. Create your own Resin Art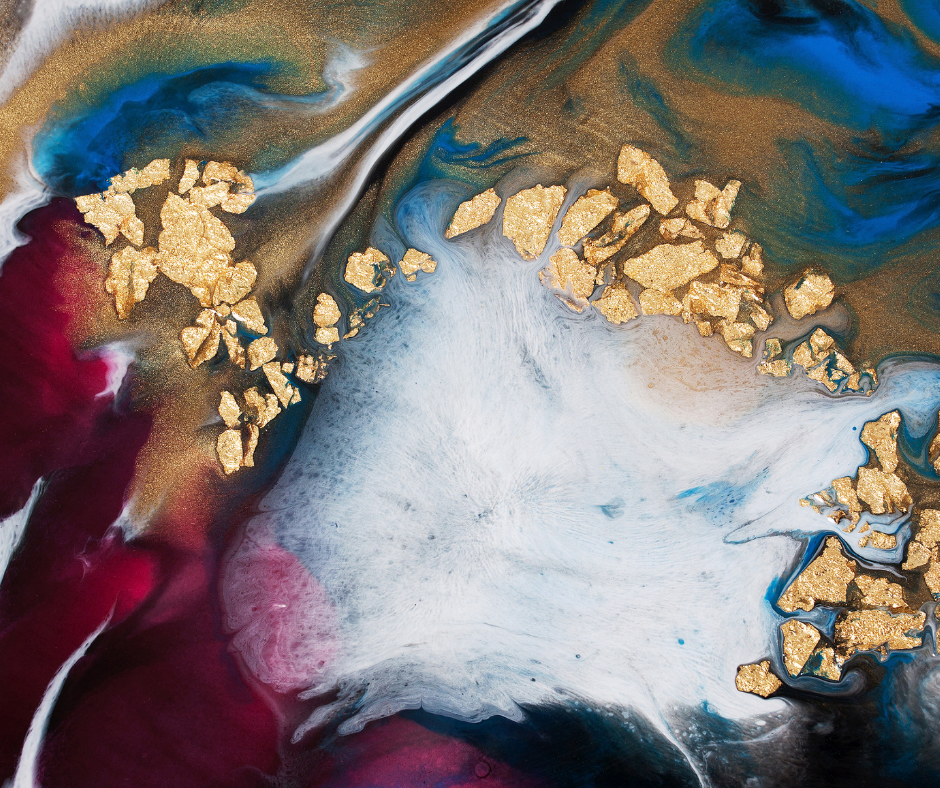 Jump on social media right now and you're guaranteed to come across a host of great resin artwork ideas that seem to be taking over the internet. Resin is an extremely versatile and strong substance that allows you to make a host of great crafts you can proudly display, use or wear in your everyday life.
If you're someone who loves to draw or paint, then investing in resin art and learning more about how to create fantastic pieces with this composite can be a fun way to pass the time. Whether you work traditionally on canvas or want to experiment with new types of surfaces like tile, there are plenty of options you can begin working with to start your resin journey. 
If you're more interested in the practical uses of resin, then you could always get some art supplies like glitter, dried flowers, or crystal pieces and use resin molds to make your own necklaces or earrings. When these are done right, you end up with stunning pieces that you will be able to wear out and about for a variety of occasions. When it comes to resin crafts, the sky is truly the limit!
2. Breathe New Life into Your Garden with These Ideas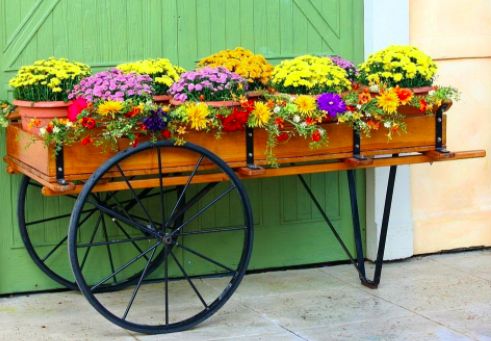 Gardening is a relaxing and satisfying activity in and of itself. But if you love to craft and have a green thumb, then you can take this idea one step further by using some objects you have lying around to make your gardening space more unique. Some great examples of this include: 
Taking

old chairs

or wagons you no longer use, then repainting and refashioning them into planters that you can incorporate into your backyard

Using old boots as fun, fresh planters for some of your smaller plants, like succulents

Folding out a small ladder to help you make more room for plants that you want to display in your outdoor space (old wood ladders tend to work the best)

Breaking down wood pallets to help you create a step path that cuts through certain portions of your yard
Anything that no longer serves its original purpose can always be made into something that you'll actually use. Consider using some of the items listed above for your garden!
3. Find Ways to Upcycle Old Items You No Longer Use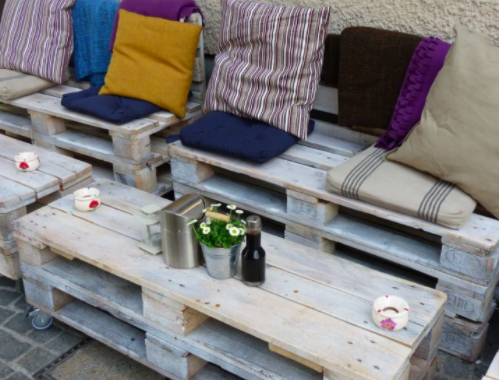 The garden isn't the only place where you'll be able to find new uses for items that aren't receiving the TLC they deserve. Instead of throwing them into the trash, consider pursuing upcycling projects like turning old windows that are no longer a good fit for your home into coffee tables, transforming candles and unused teacups into beautiful teacup candles, using old pallets to create your own desk or table, making a cat tent out of t-shirts you no longer wear, or even creating shelves out of worn guitars. 
The unfortunate truth is that plenty of unused items get thrown away rather than given away or transformed into something else you can get further use out of. Fortunately, these ideas should help you unlock the potential of unused items in your home. The more creative you get, the more potential you have to take items that would normally be tossed aside and use them to form new objects that you rely on daily.
Being stuck inside and lacking the same kind of social life you once had can take a toll on your mental health. However, that doesn't mean there aren't things you can do on your own to help bring some more excitement and fun into your day. If you're looking for something to do by yourself that will offer that extra something you're currently missing, then use the fun craft suggestions provided above to get started on a new project that will keep your mind sharp, your creativity engaged, and your heart happy!