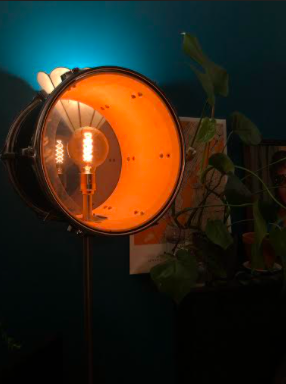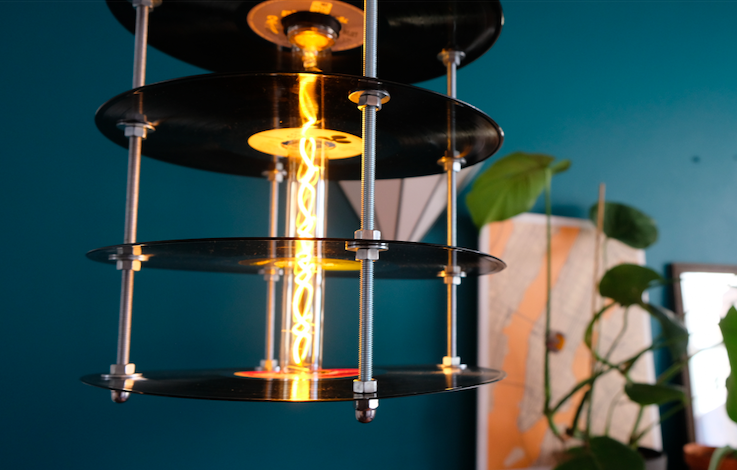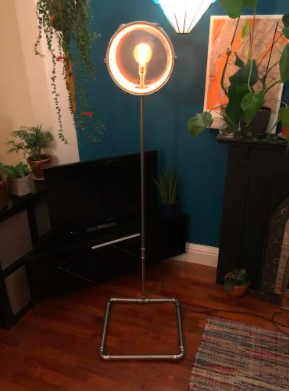 Designer lamps David made from upcycled Friday-Ad items
David's advice for those considering making that 'jump'….
When Lisa asked David what he would say to anyone that's currently thinking "I love doing this and I wanna turn it into a business but don't know where to start". His reply was: "Buy a pen, buy paper and make a list! I'm a big believer in lists. Set yourself targets but realistic ones." David explained this is the fundamental place to start and the best way you know if you're achieving your targets. "Keep pushing yourself and your creativity" he added. 
David described how he uses Friday-Ad to both sell his items using his online shop on Friday-Ad but also to source his second hand goods. He loves the community vibe and the local feel it brings.
[Story taken from Radio Reverbs Brighton Business Show. Listen here for full airing.]
The show runs  on the 3rd Sunday of the month at 2pm then:
– Following Wednesday at 10am
– Following Friday at 7am for the early birds
The next show will be on Sunday 20th June.
If you're starting a similar business, We're always here to support you through your journey too! 
PROMOTING – SUPPORTING – INSPIRING LOCAL BUSINESS