Lockdown #2 has arrived but that doesn't stop your business or service from running!  Would you like to let the locals know you're still open for business? Or perhaps any changes you are making at this time..
We're here to help you get through lockdown! How we can help you…
Let customers know you're open for business!
1. Free advertising for your business or service
It's free to advertise your business on Friday-Ad. However small or large it may be we can help you connect you to relevant customers for free for example if a local person is looking for your service. You can place a free services ad for your business, or for even more benefits, you can create a free business page. They are designed specifically to allow you to give your customers full details about everything you do, where you are and how to get in touch. They are perfect for promoting all your products, services and events.
2. Email advertising to your community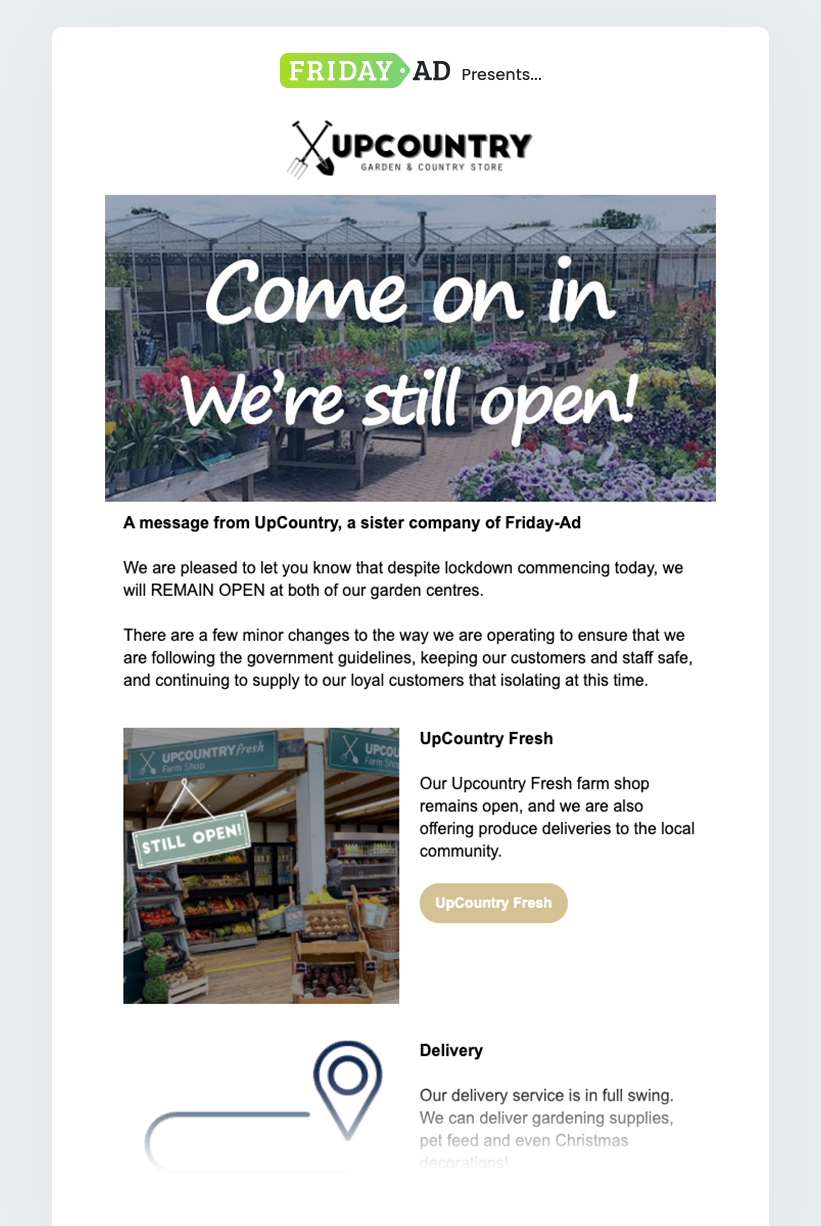 If your business provides essential services to your community and continues to operate at this time, you need to let people know about it!
You could reach thousands of people in your area from as little as £30 with a branded advert in our dedicated "Stay at home, stay local" emails.
These emails target small geographical areas to inform local people about key businesses and services that continue to operate and support them during the second national lockdown. Advertising rates are heavily discounted to help support local businesses during these challenging times. Slots in each local email are strictly limited. 
Contact us today to secure your adverting slot in your local email…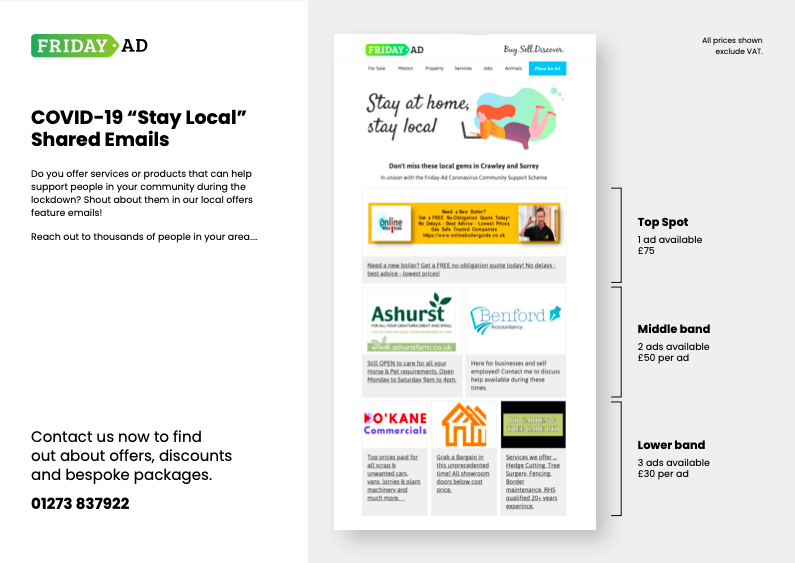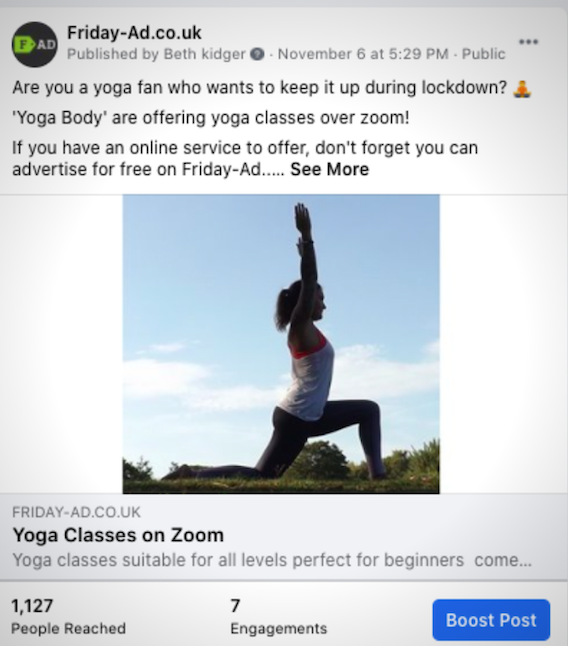 We're all about supporting local businesses. That's why we repost and share any services advertising with us as much as we can! We want the community to hear about you!
Contact us today to secure your adverting slot in your local email…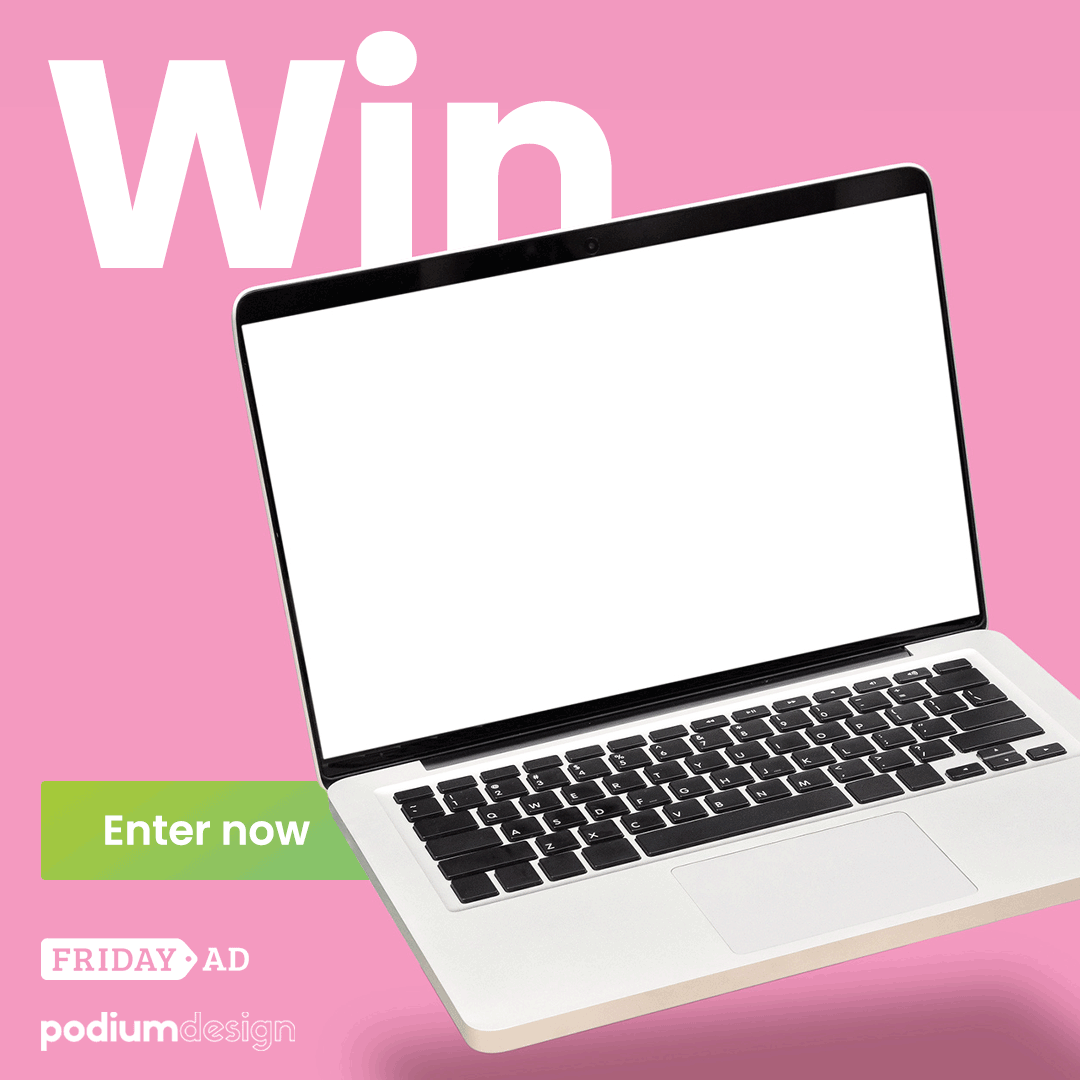 Since It's been a rough ride for businesses this past year. We want to bring only good things for businesses to look forward to. We regularly run impressive competitions and giveaways for our Friday-Ad users. Our current competition to win a brand new, bespoke website is running until mid December for any business to enter. Don't miss out!
Looking for ways to advertise your business for free?