Tinka is part of the marketing team here at the Friday-Ad and a keen recycler. She loves a bargain as much as giving unused things a new life. Most of all she likes the stories behind recycled items and the knowledge that they're being enjoyed again.
It's staggering to think that all of this stuff was just cluttering up our house, taking up space we haven't got, in some cases for YEARS! We frequently moan about how little storage space we have in the house and that it's bursting at the seams with stuff – so it's shocking how much space you give over to unused stuff, which ends up being constantly in the way – when you could make decent money from it and give it a second life. On top of the money – which was a real bonus and helped covered the costs of updating Lukas's room from a nursery into a boy's bedroom befitting of a 7-year old – it was also genuinely nice to know that all these things are now being used, and to find out the stories of where they were going and to whom 🙂
A bit more space in our house – quite a bit more money (!) – and a warm fuzzy feeling, knowing someone else is enjoying our unused stuff – and happy in the knowledge that none of it has gone to waste or worse even to landfill. Win, win, win and win again!
Some of the items I never thought would sell – who'd want a baby doll from the 80s (?!), but it really is true that one person's trash is another's treasure.
Here is the list of the items i managed to give to a new home and earn some extra cash from:
£10

Mr Men book collection

£1

Spare Gruffalo book

£10

Elmer book collection

£90

Shark Duo stick vacuum (I'd been given a Dyson for my birthday, so this sat unused in the airing cupboard for months!)

£4

Storage bags x 2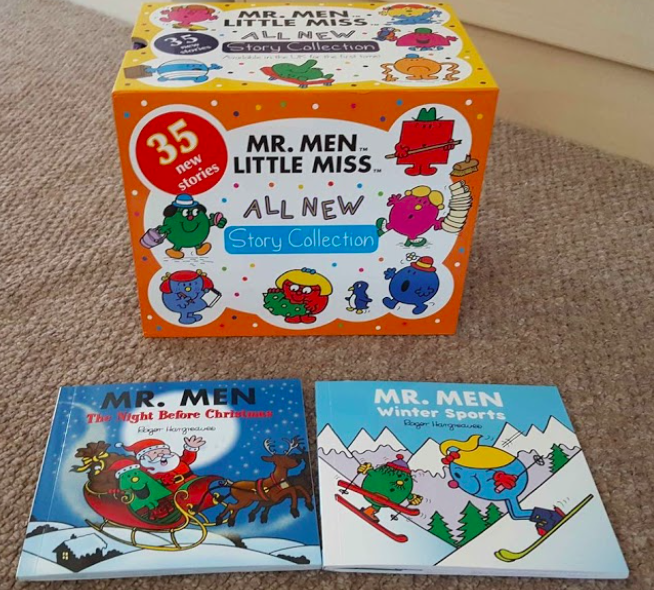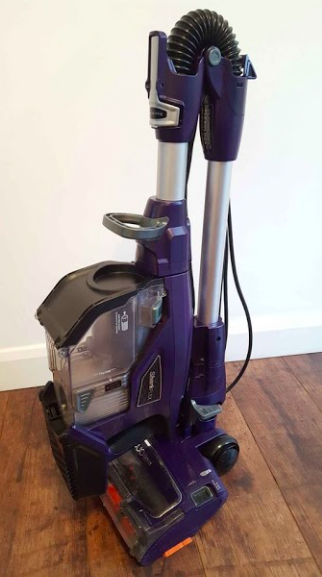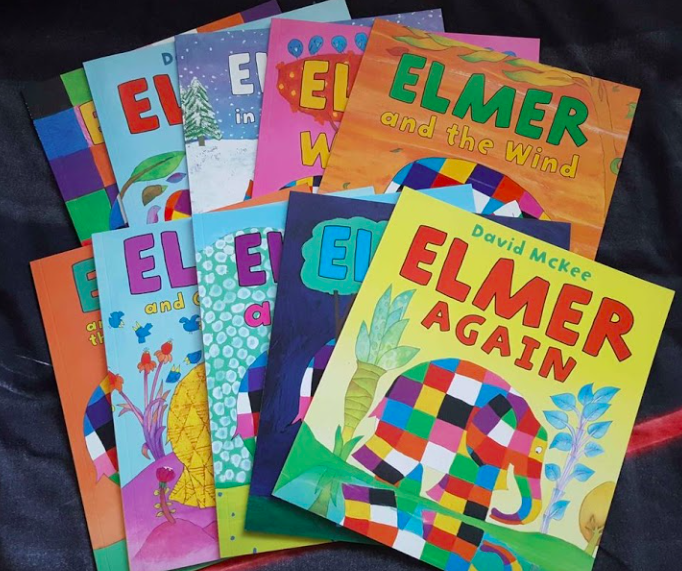 £15

Pink Sketchers trainers – which were a bit too big for me

£20

Full length mirror – this has been tucked away behind a drawer unit since we last decorated (over 10 years ago!)

£3

Print of a girl in a field (with damage)

£15

Framed etchings x 4 – inherited them from my dad, but they're just not me

£10

Framed etching – again inherited from my dad – been tucked away under the bed for the last 8 years!!

£3

Salad spinner – been hiding in the top kitchen cupboard unused for at least 7 years

£55

Babybay cot/co-sleeper – got this out of the loft after 5 years and sold it to a lovely young couple expecting their first child, nice to know it's getting used again 🙂

£15

Oval mirror – I actually really liked this one, but it's been sat beside the wardrobe for 8 years waiting to be hung…now it's hanging in someone else's home and being enjoyed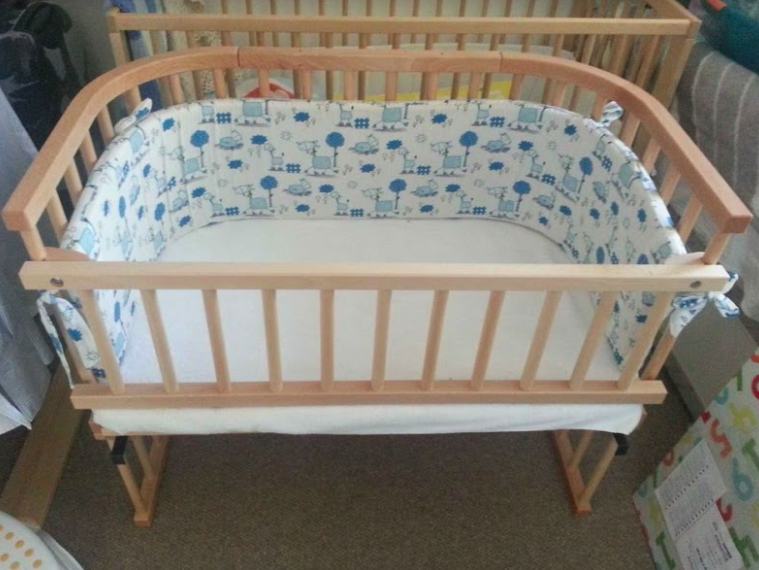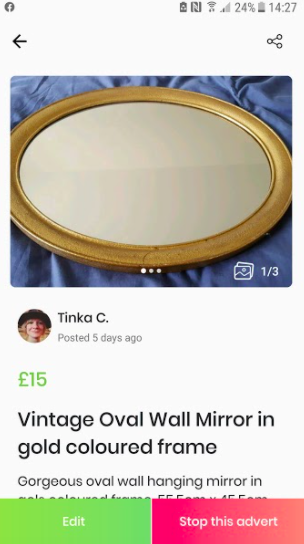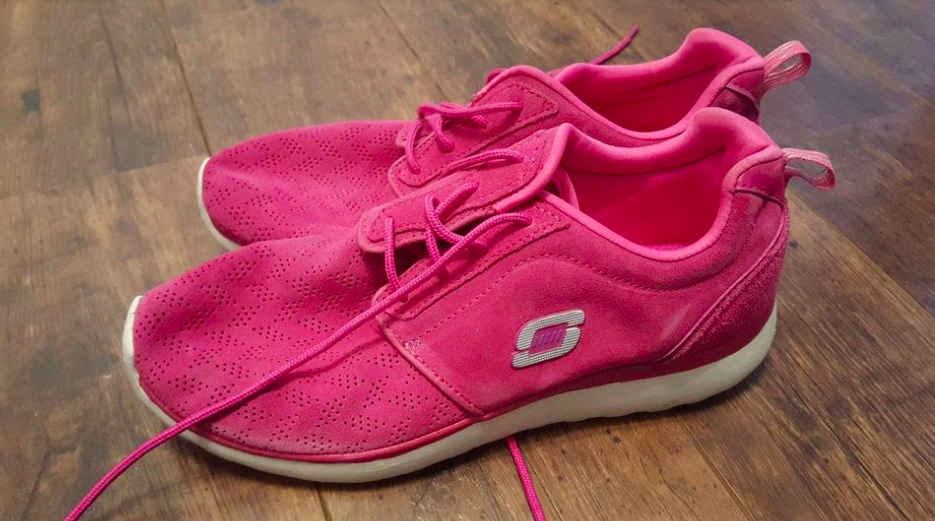 £2

Photo frame – bought it some 7 years ago, but it's no longer my style, so has been cluttering up a corner somewhere – still in its original wrapper

£5

Boys winter boots – used these for one winter, but got lots of life left in them, now they're keeping another child's feet warm and dry

£5

Boys winter boots – barely worn (black pair) before he grew out of them, even the flashing lights still worked, which the little boy who collected them was totally chuffed with 🙂

£5

Cranky the Crane – hasn't been played with in at least 3 years, time to let someone else have fun with it

£8

Parking garage/multi-story toy car park – again hadn't been played with in years and made some little boy a lovely Christmas present 🙂

£5

Wooden toys – our son loved these, but that was probably 5 years ago – time to let them go

£10

Yee-old duffle bag – I owned this as a teenager for my surfing gear!! Has been living under our bed, probably since I moved here…13 years ago – now it's back in action as a rugby kit bag 🙂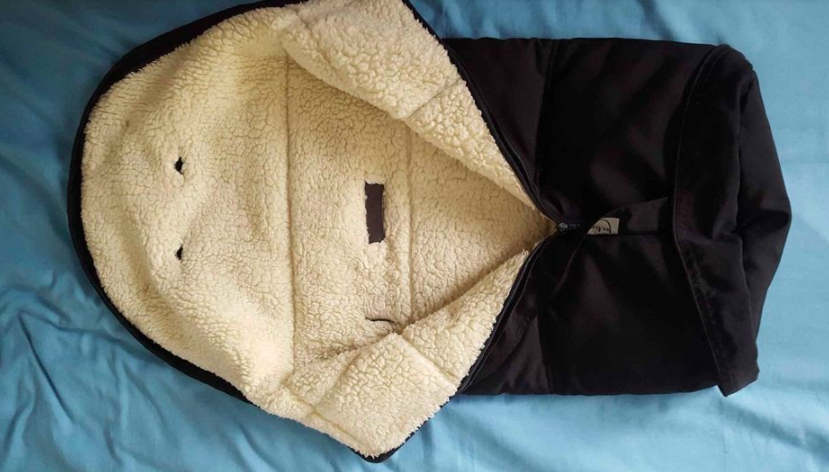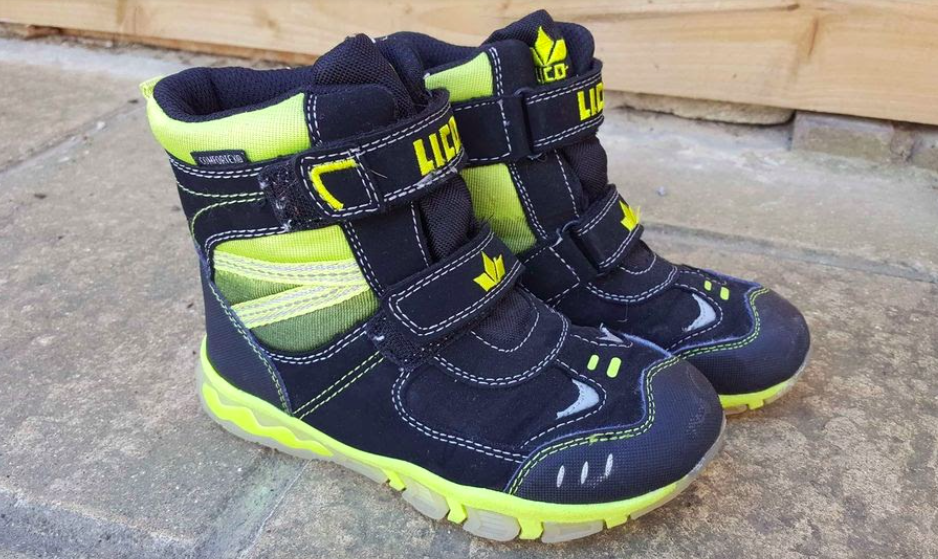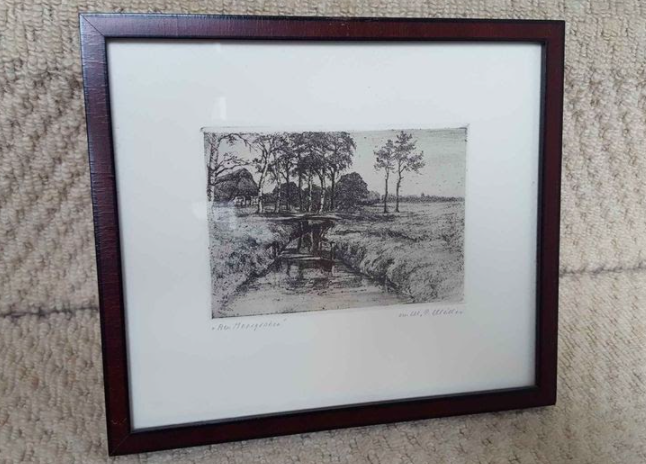 £5

Wooden chess board – been tucked away under the bed for 8 years – we have another, how many can you possibly use??

£5

Baby doll – this one's a corker. My mum bought this when I was born (back in 1980), as it was the exact same size as me back then. She has had it since then and eventually it moved in with me – it's been tucked away under the bed, now it's being played with by a lovely little boy who is awaiting the arrival of his baby sister!

£10

Cosy toes/footmuff – this was well loved and used, but as we now haven't used the buggy in at least 3 years, it was probably time to retrieve it from the top of the wardrobe

£5

Pet bed – I had this as a crash mat for Lukas, but it rarely got used, only by visiting dogs – so it went to a lady with a lovely dog, who quickly made it her favourite sleeping place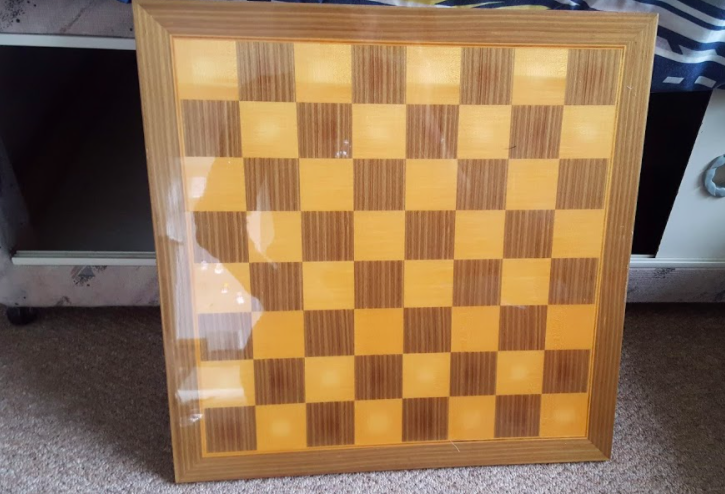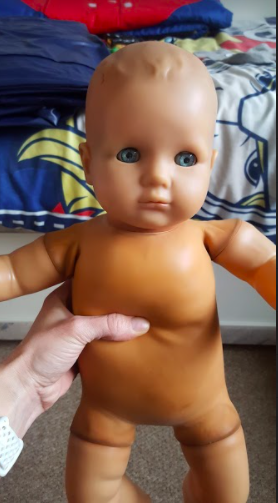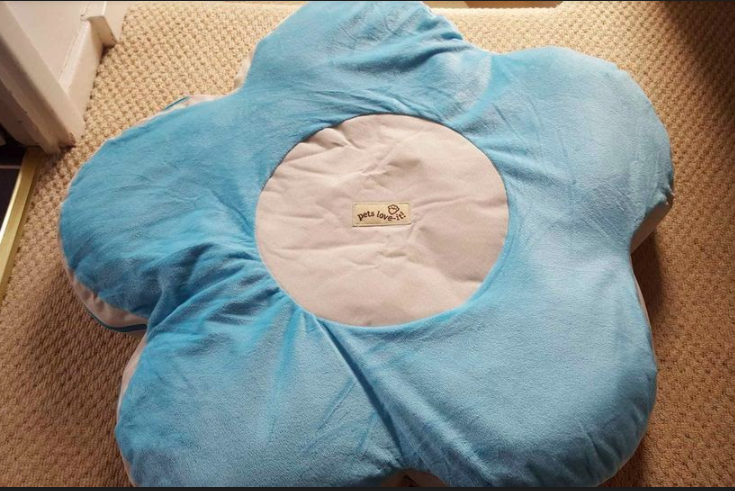 £4

Fireman Sam books – must have read these about a hundred times, but they've sat in a basket for the last three years, since our son grew out of them

£3

Peppa Pig books – read them once or twice, since they've been cluttering up the book box

£3

Mini football table – our little boy loved this, but grew tired of playing with it after a while, time it got plated with again

£2

Wicker basket – I was given this as part of a maternity hamper – 7 years ago!! Since then it's been tucked away under a unit gathering dust

£3

Junior doctor's kit – again our little boy loved playing with this – together with his tool kit, performing mostly amputations – but he's long outgrown it, now another child can treat his or her patients with it 🙂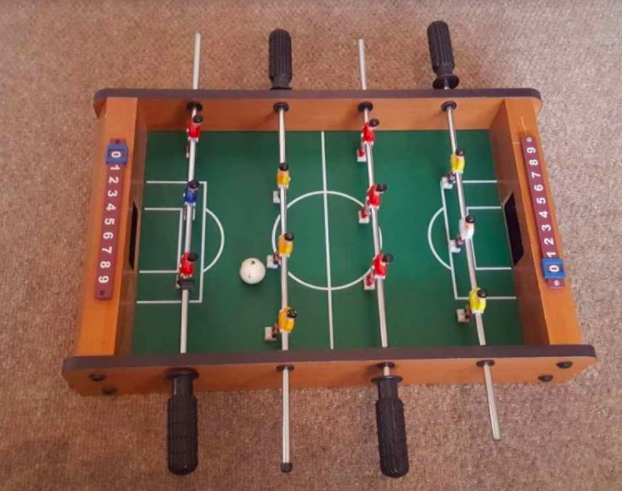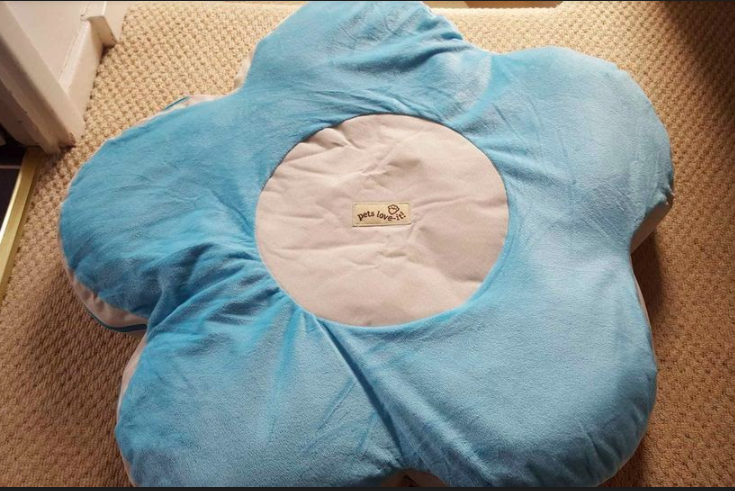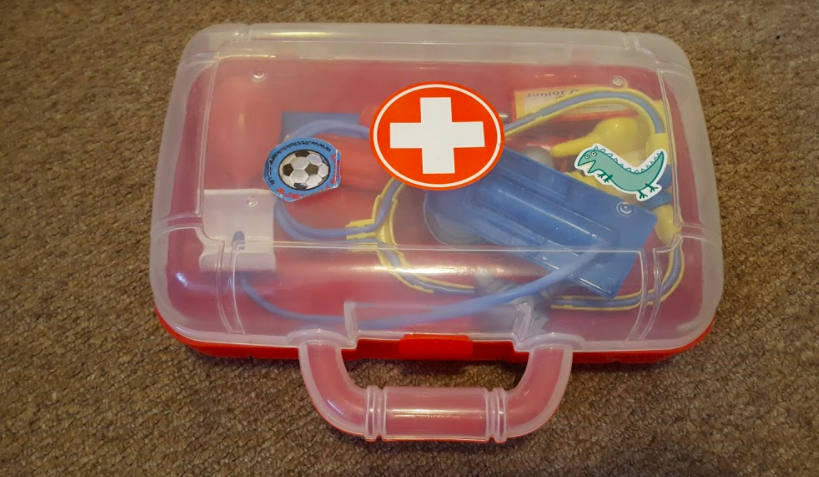 Fancy having a clear out and making some extra cash?