In recent times, property has become a popular investment option with more individuals seeking to get a piece of the gold mine. As a result, most home sellers often find themselves in a frenzy, searching for easy yet effective ways to increase the value of their homes. One such way involves mild construction hacks. These hacks are relatively affordable, and can effectively boost the value of a seller's home. We have put together a list of recommended construction hacks, so you, too, can get a sizable improvement on the value of your home.
Okonkwo understands the need for sustainable travel. He is a foremost travel enthusiast, Electrical electronic engineer, and adventurer. Whenever he is not writing for MG Construction and Decks rated one of the top contractors for Backyard Beautification and Full Remodelling, he volunteers as a part-time English teacher for Internally displaced children.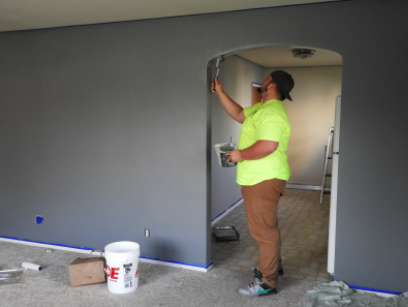 Yes, we know it doesn't sound very interesting, but it works, and well. By investing in buckets of paint and other necessary equipment, you could catch a potential buyer's interest from the first inspection day. Remember what they say about first impressions.
 Painting is especially efficient if your home is due for one. While an unpainted, or fading paint might not seem like a deterrent to buyers from the seller's point of view, most buyers are moved by what they see.
Thanks to the extensive use of drones in home inspections these days, prospective buyers can inspect houses without physically visiting the location.
As a result, you want to get at least prospective buyers to visit the location.
However, it is important to note that painting could serve as a deterrent to prospective buyers when done poorly. In such cases, it is advisable to contract the services of a professional painter.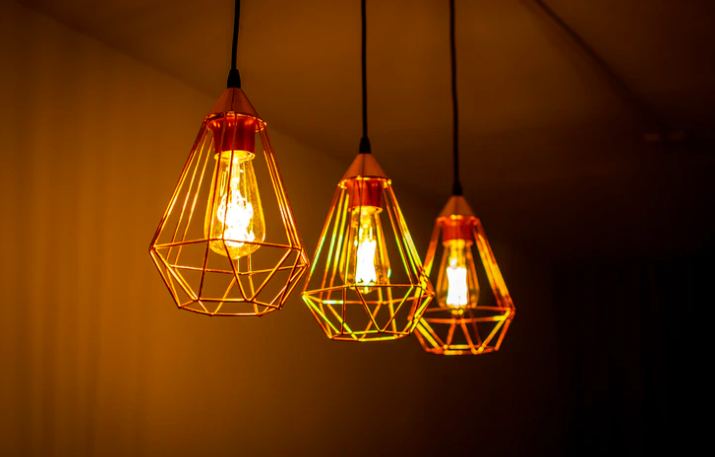 One of the easiest ways to increase your home's value without breaking the bank has to do with simply switching light fittings. This is especially effective when executed alongside painting.
Depending on your region's trends, you can easily achieve an aesthetically pleasing look while projecting a functional space for your home.
Looking to renovate your home?
3. Get a decking built into your garden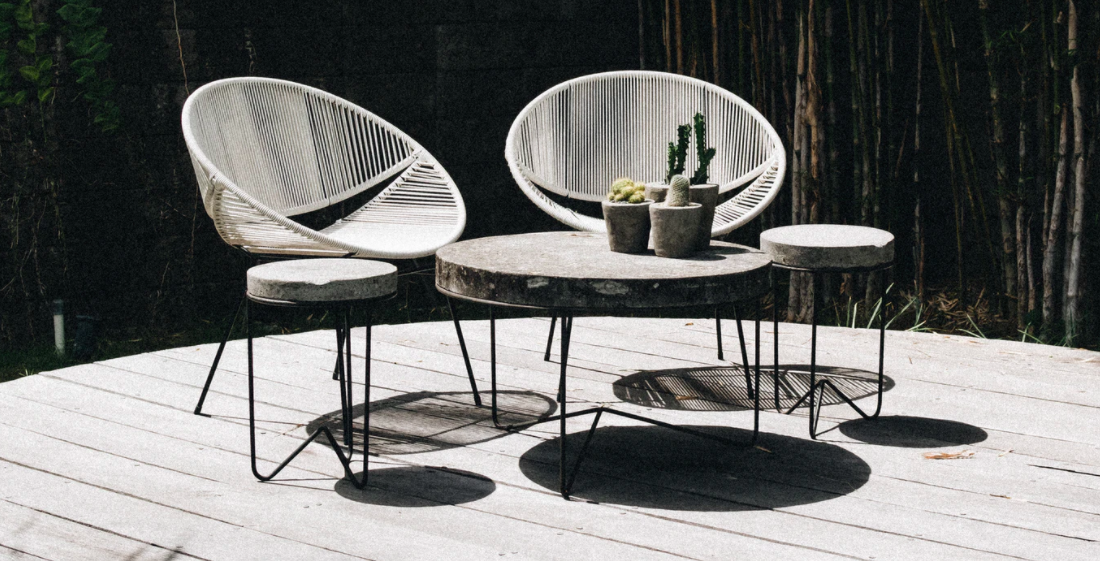 Installing decks may very easily be one of the most effective steps you can take towards increasing your home's value. This is especially the case if you intend to sell your house during summer.
Owing to the summer heat, buyers who inspect will often put the deck into consideration, especially since most other home sellers may not exactly think about using the deck as a selling point.
You may also include extras such as a fire pit, or a patio warmer on your deck. That way, this becomes a selling point during the colder months of the year. 
There are many other affordable backyard deck improvement projects, which include electrical patio warmers, which are a lot less expensive to run.
If your home has only one bath, you can drastically increase your home's value by adding another bathroom. This project's expense is largely determinant on the upgrades and facilities you decide to install in the new bathroom.
Bear in mind though that to achieve a new bathroom, you need at least 18 square feet and 35 square feet, especially if you intend to throw in a tub.
While this might sound capital intensive, the return on investment is worth every penny. You can get the extra space areas you do not use as often. Examples include closets, or under your staircase.
5. Energy Efficient Windows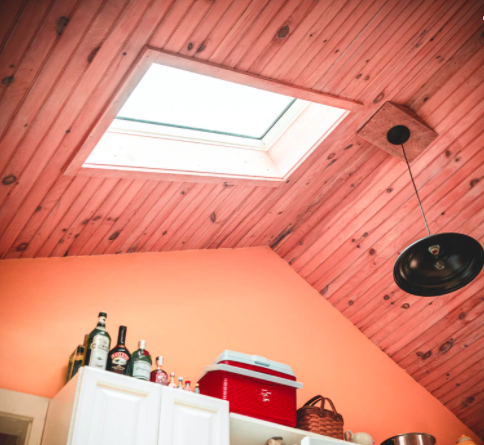 Installing energy-efficient windows represents one of the most affordable construction hacks sure of a large return on investment (ROI). 
While calculating the average heating bill of UK residents, Ofgem, the energy market regulator suggests that the average dual fuel variable tariff as of mid 2019 is £104.50 per month, or £1,254 a year
And with over 25% of UK residents having to stay in extremely cold homes as a result of an inability to pay heating bills from year to year, this could very easily be the hack that seals the deal.
Adding certified energy-efficient windows may also provide incentives such as the green tax credit of up to 8%. Some utility companies also provide varying percentages of rebates to customers who use energy-efficient windows.
The idea of saving money while buying a house can serve as a determinant factor for most budget buyers out there.
One of the biggest turn-offs for prospective buyers lies in the little things. Mundane issues such as a leaking tap and a shaky pipe can steer away from a potential buyer and reduce your home's value.
Most inspectors and buyers look for routine discrepancies in your home, and nothing speaks carelessness like a leaking faucet causing distracting noise while the inspection is ongoing.
Replacing the plumbing is not exactly cost-intensive, and can be executed within a relatively short period.
In line with the need to reduce carbon footprint, some buyers are more likely to consider your home if it is more energy-efficient. On the other hand, budget buyers should be just as willing to seal the deal if you have these efficient systems in checks.
Installing LED lights helps to mitigate electricity costs, as they tend to be more efficient than traditional light bulbs.
While installing one or two light bulbs may seem inconsequential, changing all bulbs in your home can affect large savings in electricity in the long run.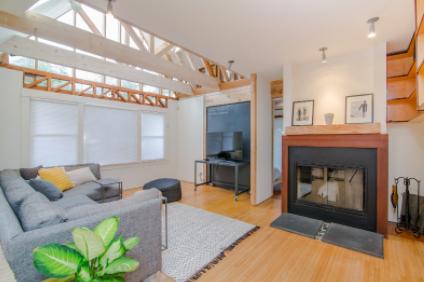 Due to the leaks in most homes, energy efficiency is a façade, causing millions of households to spend extravagant amounts on energy. This especially true during the winter (December, January and February) and summer months (June,July, and August). During these months, air conditioning and heating are required in large measure, causing a spike in power consumption.
By insulating your home, you can eliminate losses in heat, and air conditioning, plus, this type of insulation is quite inexpensive. For example, your attic's typical insulation may cost anywhere within £100 to £193 depending on the size of the attic in question and your geographical location. However, the cost may climb a little more if you intend to insulate your entire house. This could cost anywhere between £725 for cavity wall insulations for a detached building, and about £370 for a mid-terrace building.
Your home's areas most susceptible to leaks include crevices of doors and windows, basements, wire ducts, and attics. By covering these leaks and insulating your home, prospective buyers should be more likely to buy your home, seeing that they can save money by buying your property.
9. Install Gas-powered Appliances
These days, the menace of global warming continues to beckon on humanity. Little wonder why the number of environmental enthusiasts continues to grow exponentially. Chances are a number of your prospective buyers who are going to care about the environment, thus installing gas-powered appliances might be the deal-breaker for you.
By substituting electric-based cookers, and heaters with gas-based equipment, you can attract buyers who are willing to pay a little extra to save the environment.
There you have it, fast and easy ways to potentially increase the value of your home. These construction hacks can be effected based on your preferences; thus, you need not make all these changes. If you want to take it a tad further, you can also consider home renovations that will not break the bank.
Simply take a look at the construction improvements which meet your budget and your needs. Implement them and ensure to revalue your home after.