Here in the UK the current car registration plate system has been in place since September 2001. New registration plates come out every six months in March and September and this system is expected to run until 2051.
The seven characters on the plates are made up of three parts. The first two characters are the local memory tag for the registration office, which is sometimes referred to as the 'area code'. These are two letters which refer to the DVLA office where the car was originally registered.
The next two characters in the reg plate are the numbers which identify in which 6 month period  the vehicle was registered.
When it comes to the March codes, it is simple. They just follow the year of registration. So any cars registered between March 2015 and August 2015, would simply have the number 15. Any cars registered between September and February follow this formula; you take the year the car was registered (as of September) and add 50. So, if the car was registered between September 2015 and February 2015, it would have the number 65 (15+50).
And, to make things simple, the last three letters on the registration plate are random.
Therefore, most British number plates are arranged in this way – XX 00 XXX.
However, it is important to remember that this does not apply to personalised number plates, which are a completely different story altogether.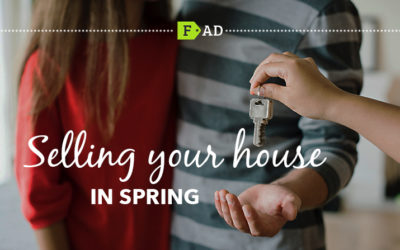 If you've decided that you're ready to sell your house, you'll want to get the best deal possible. To do that, you'll need to consider when you want to put your home on the market. Spring has traditionally been the best time to sell and there are several reasons why....