Sarah Lawson works for 'bubbl' a content and digital marketing business which helps brands get in the public eye, and the Miingle Mag. Her articles cover a wide range of topics from business advice to health and beauty. In her own words Sarah works best when put to the test.
We've all been there. There's nothing worse than being stuck for ideas of what to do with the kids, and being inundated with cries of "I'm bored, I'm bored!" But not to worry, because we've got you covered. Here are 5 of our favourite family-friendly weekend activities to give you some inspiration this autumn…
Hit the adventure park
There's no better place to take your little adrenaline junkies than an action-packed adventure park. There are so many different varieties to choose from depending on what you're after, too. Do your kids have a need for speed? Head for a theme park for a few hours and brave the rollercoasters.  Do they love to climb and clamber? Try an outdoor treetop adventure, where ziplines and tightropes are the order of the day. The cherry on top? Bedtime will be a breeze and they'll sleep really well!
Take a trip to the zoo
Little ones absolutely love coming face-to-face with animals, so the zoo makes for a brilliant family day out. They'll encounter creatures they've never seen before, and you can use it as an opportunity to teach them new facts about animals they're more familiar with, so it's educational as well as lots of fun. Admittedly, a trip to the zoo can often be fairly pricey, so, if you're on a budget, check out your nearest farms for a similar day at a fraction of the price.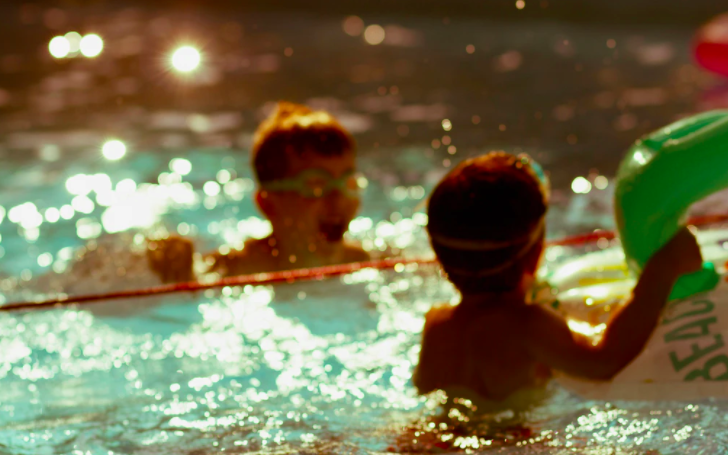 A real family favourite, swimming is guaranteed to put a smile on the kids' faces. There's nothing more joyful than strapping on those water wings and making a splash at the local pool. Practice those lengths, race each other from one end to the other, or head for a lively splash park and take advantage of the slides, tipping buckets and fountains. Lucky enough to live near the ocean? Do it all at the beach. If the water's too chilly for your liking, you can see who can make the biggest sandcastle instead, or collect and decorate seashells and pebbles.
Many public pools currently ask you to arrive "swim-ready" as they are limiting use of changing rooms and shower areas. Other pools remain closed to the public all together, so make sure to check with your local pool before you go to avoid disappointment.
Catch a movie
Let's face it, sometimes we all need a little peace and quiet! If you're after a weekend activity with the kids that's a little more sedate, then head for your nearest cinema. Grab some popcorn and sweets, and settle down together to watch a family-friendly movie. Shop around for the best-price tickets before you go, too – there are lots of deals and discounts available on cinema tickets, so it pays to do your homework.
Remember to bring your facemask, as adults and children 11years or over will be required to wear one in the UK, when you're not eating or drinking. Check the latest Corona rules here.
Or recreate the cinema experience in your own lounge! It's cheaper and safer, and you can make it even more atmospheric and cosy with lots of cushions and blankets, home-made popcorn. 
Picnicking
Perfect if you're looking for an outing that doesn't cost much, a picnic will get you and the kids out into the Great Outdoors, and it's a great way to spend some real quality time together. Invest in a beautiful picnic basket and a couple of blankets, and get the kids to help make up their favourite sandwiches beforehand. Pick a spot near a stream or river and you can combine your al fresco meal with fishing, or grab a football for a kickabout when you're done with dessert.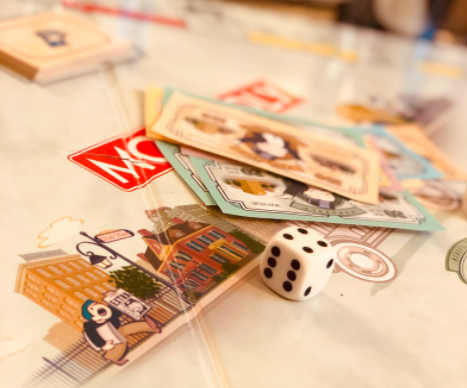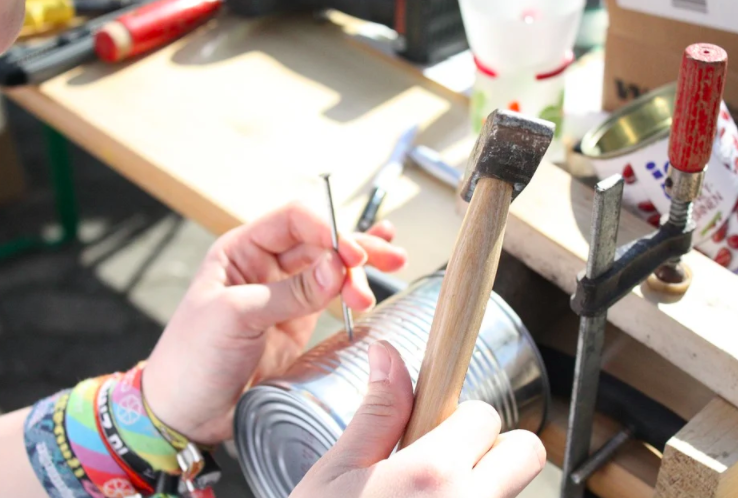 Autumn leaves and colours lend themselves to great seasonal arts and crafts projects. Head out for a walk to collect some leaves, nuts, berries and "helicopters" which you can turn into beautiful seasonal collages and art. As you're spending more time indoors now, you might also want to try your hand at some decorations and simple upcycling projects. 
You'll find plenty of inspiration and ideas on Pinterest. We've put together a few boards to get you started:
Autumn decorations & interior ideas
Halloween crafts & decorations
Find local second hand bargains for your upcycling project on Friday-Ad!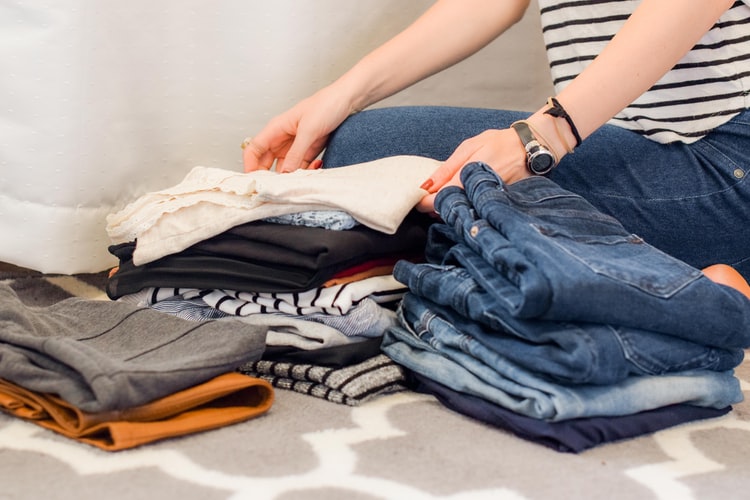 Christmas is on the horizon, and while the festive period may not mean a house full of visitors this year, there will no doubt be an influx of new toys, gadgets, gizmos and other goodies. 
So why not use your time indoors to clear out all of the things you no longer need, use or love? You'll free up precious space in your home, and earn a little extra in the process.
Get the kids involved! Let them sort their unwanted toys, books and other belongings into three piles: bin it, give it away, and sell it. They'll feel empowered (and more willing to let go), and they'll learn a lot from it – not only the value of the stuff they have, but that less can be more and there is joy in giving, not just receiving.
Sell your unwanted items locally on Friday-Ad!
Buying & selling locally has never been easier!
How do you keep your kids entertained?  What do you like doing with your family? Share your ideas and experiences with other parents in the comments below.