The Grand National may be off this Saturday and is just one of many events cancelled recently due to coronavirus.
But don't let that stop you! Why not try our specially designed board game to carry on the fun..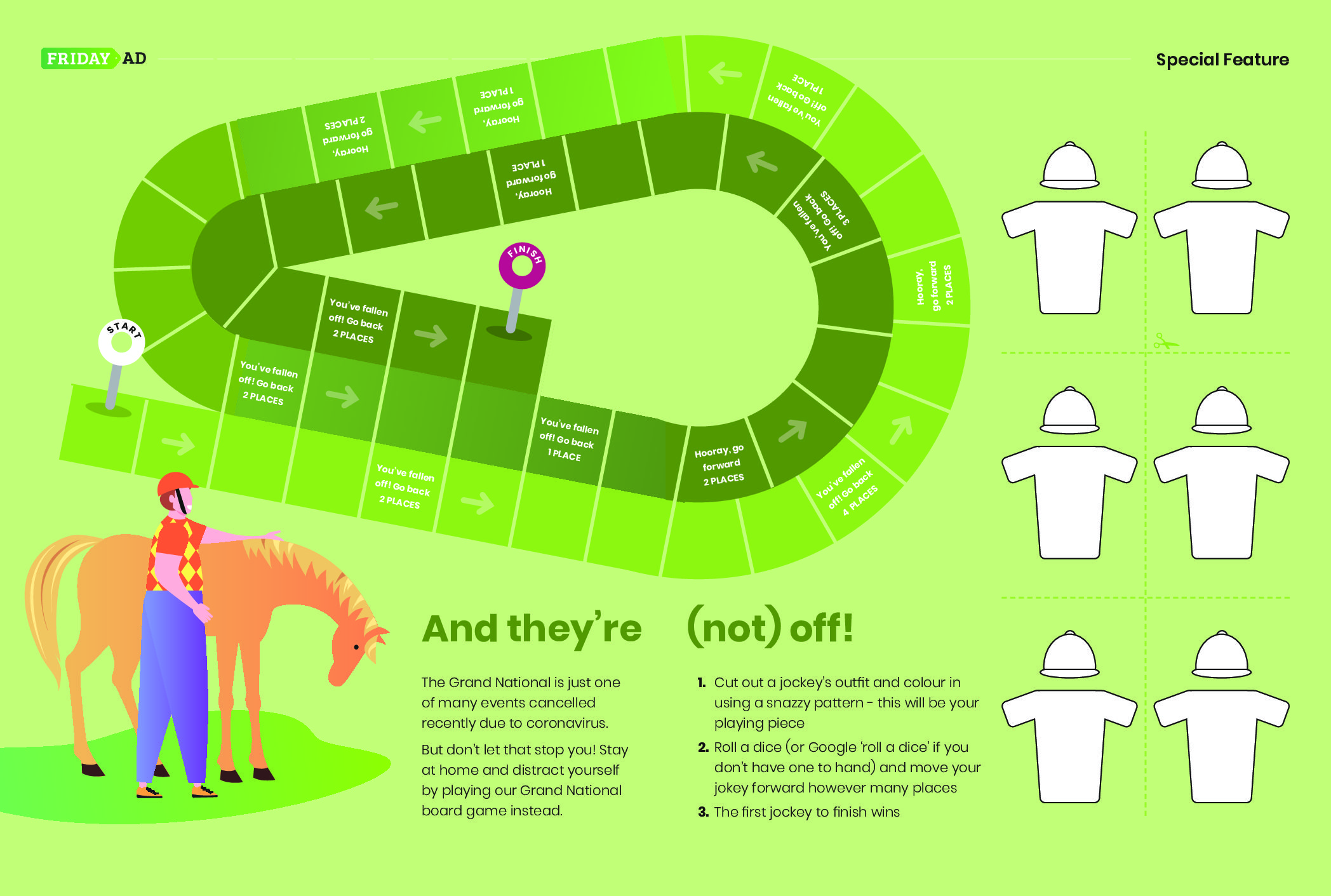 How to play? It's simple…
1. Print out this cut out
2. Cut out a jockey's outfit and colour in using a snazzy pattern – this will be your playing piece
3. Roll a dice (or Google 'roll a dice' if you don't have one to hand) and move your jockey forward however many places
4. The first jockey to finish wins!