Having a clear-out and want to make a bit of extra cash from your unused items? Selling your things online is a great way to start and the options of how to do this are almost endless. However, there is also a lot of competition out there so we'll show you how you how to sell your stuff online for the best price. We've included our top five tips for selling used items online and some suggestions of where you could sell your unwanted items.   
How to sell stuff online
Thousands of used items get sold online every day, so you'll need to make your listing stand out in order to get the best possible price. Here are five practical steps that will help you sell your used things online.
Step 1: Check the condition of the item
If you want to get a good price for your item, make sure that it is in the best condition possible. A quick clean or making any minor repairs you can carry out yourself will help the item sell for more. If you haven't thrown it out, the original packaging might add a little value to your listing too.
Step 2: Taking pictures of your item
It's really important to get some good photos of your product. Find a well-lit place without a distracting background and experiment a bit to find the best angle. Make sure that the item fills the frame and is in focus.
It's best to add a few photos to your listing and make sure to include a picture of any damage to the item. This may sound counter-productive, however, this way you avoid making the buyer guess just how bad the damage is and you are less likely to have items returned and to receive bad reviews.
If you're using a stock photo of a product, make sure you include some images of your item too so that buyers know the listing is genuine.
Step 3: Detailed listing title
Wherever you decide to list your item, you are likely to have some competition. It's important, therefore, to make your item stand out and one of the best ways of doing this is with a detailed headline for your listing. For example, if you're listing an item of clothing mention the brand, size and colour in the title so buyers don't have to click through to check if it's what they're looking for.
Step 4: Description
Put yourself in the shoes of a potential buyer when you're writing the description for your item. What will they want to know? As well as the general product details, they'll want to know how you'll send it to them and how much this will cost. If an item has been damaged, they will want to know the extent and whether or not they will have to make any repairs. Be as clear and precise as possible so the buyer doesn't have to get in touch to ask questions and delay the process.
It's also worth mentioning why you're selling the item. Maybe it was a present that you never used, or maybe it's an item of clothing that doesn't fit. Some buyers might be suspicious that you're trying to get rid of a faulty item if you don't include this.
Step 5: Decide on a price
The next thing to decide is how much you want your item to sell for. It is important to be realistic and not set your price so high that you won't make a sale. Doing plenty of research on what similar items are being sold for will help you with this. You want to strike the right balance between getting a good price for your item and being competitive enough that you get interest from buyers. Of course, you might decide to sell your item on an auction site like eBay. In that case, you'll need to be careful not to start the bidding too low and to set a reserve price that you're happy with.  
Where to sell your used stuff online
Where to sell…just about anything:
Friday-Ad: This is your one-stop-shop for selling all your used stuff. It's easy to use and free to list your items. You can sell just about anything from that tablet you don't use anymore to your old sofa.
Your product can be on the site in four quick steps and in front of a huge audience of well over a million users every month.
Where to sell…clothes and shoes:
Vinted: This site is restricted to second-hand clothes. It's free to sell on Vinted but bear in mind that the buyer shoulders the service fee of 5%.
Where to sell…electronics:
Music Magpie: If you're looking for a quick way to sell your phone or laptop, you might want to check out a site like Music Magpie. Just tell them the item you want to sell and what condition it's in and they will give you a price. This isn't the most profitable way to sell your used things but it gets the job done quickly.
Where to sell…books:
We Buy Books: This works in a similar way to Music Magpie. Just enter the ISBN and you'll get an offer immediately. Again, it might not get you as much cash as you'd like but it's one of the quickest options.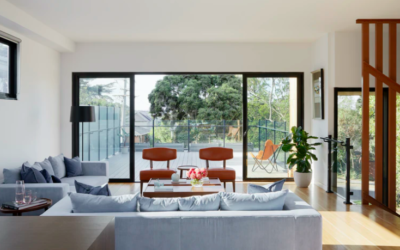 In recent times, property has become a popular investment option with more individuals seeking to get a piece of the gold mine. As a result, most home sellers often find themselves in a frenzy, searching for easy yet effective ways to increase the value of...