The global pandemic has slowed down the fashion industry. But many designers found a solution and managed to launch some of the most impressive collections. These times are marked by some significant changes in the fashion industry. As climate change and animal protection become increasingly important and urgent, designers and people alike are looking to create and buy clothes that match these times. 
They are looking for recycled and reclaimed textiles, and they are creating clothes, shoes, and accessories using fake animal prints and not genuine animal leather. Simultaneously, the fashion trends have evolved tremendously to match these challenging times, and new accessories have made their entry into the women's street style. A style that is comfortable, loose, and trendy. So, what are the latest trends when it comes to women's street style? 
Black Face Mask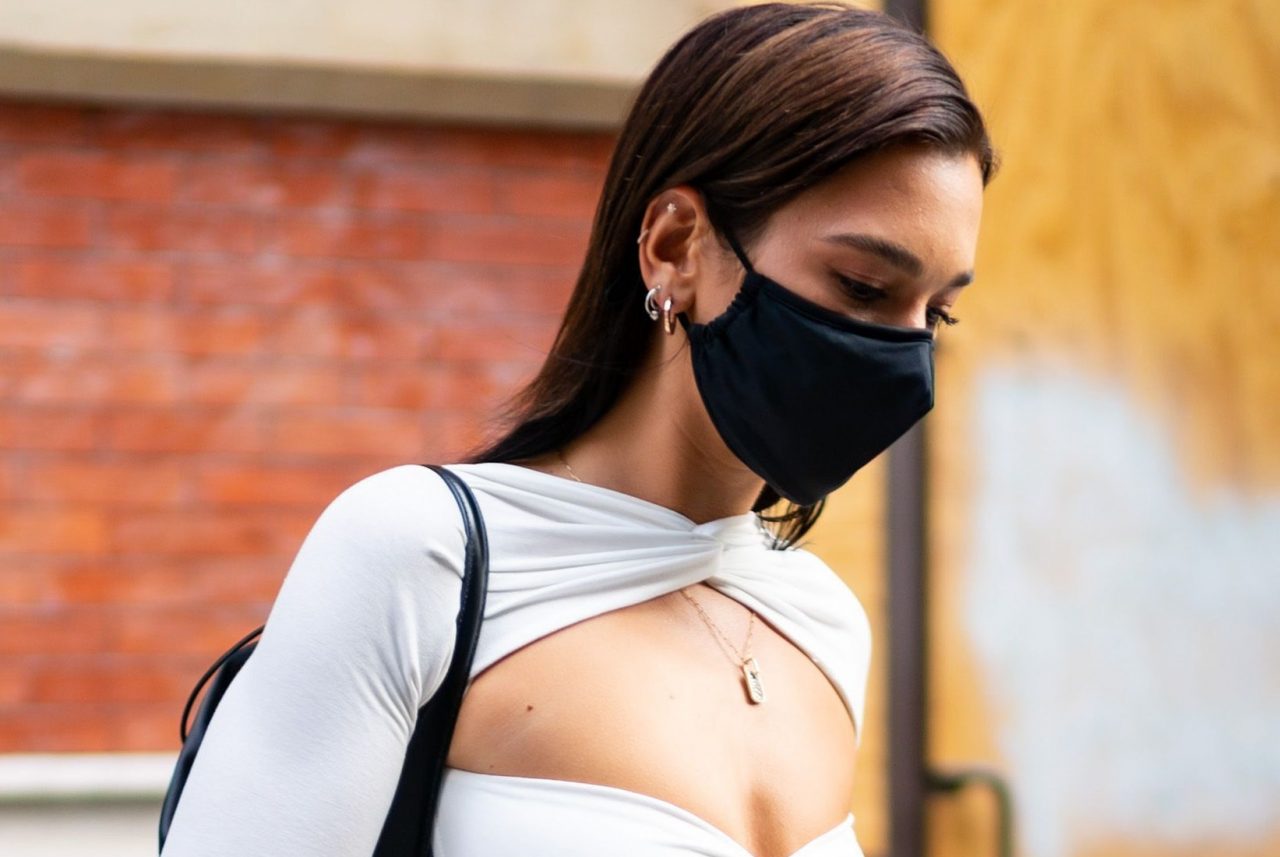 Because the pandemic changed everything in this world, it has a considerable impact on women's street fashion trends. We are not allowed to go out of our homes without wearing a mask, so making it go well with the entire outfit is challenging. This is why so many women opted for a black face mask instead of a surgical one with a blue colour that can be sometimes difficult to match with the entire outfit. Black face masks come in many models and shapes, but they all cover your mouth and nose and become necessary outfit accessories. They go well with every clothing piece, from a red coat to a blue or green one. 
Pastel Tones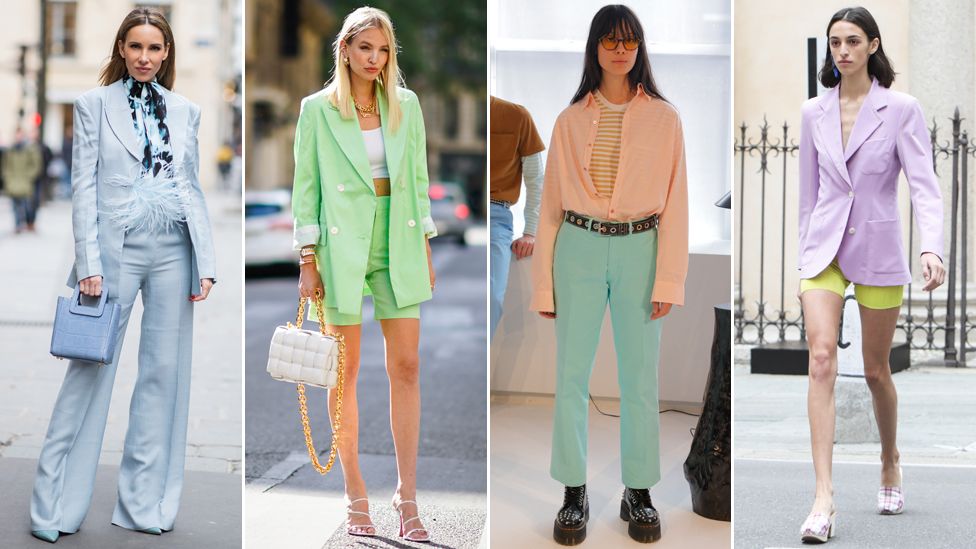 One of the trends that started last year but continue to gain momentum during this one is the pastel tones. They are inspired by the colours and hues of sorbet or flowers such as lavender or dandelion. They are the perfect option for this year and can be combined in a wide variety of ways. You can wear a trench in a pastel lavender and combine it with a pair of mint pastel trousers. This year is about aesthetics, so you can combine a wide variety of pastel tones to create a chic outfit. 
Clothes that are Folk Inspired
The women's street style fashion trends continue to change and evolve. And one of the latest is one of clothes inspired by folk aesthetics. No matter if you like to choose coats or trenches that are monochrome or beautifully coloured, the standout embroidery is ruling women's street style fashion trends this year. They come in a wide variety of combinations of embroidery models and styles, colours and hues. You can choose a black coat with colourful embroidery or a monochrome one. Either way, clothes that are inspired by folk add a plus of style and chicness. 
Headscarves 
Headscarves are one of the women's street styles that ruled the 50s and 60s. But now, they are coming back and gaining more and more momentum. Headscarves represent great accessories that create chic and impressive appearances. There are a variety of headscarves you can choose from, as well as multiple ways on how you can wear them. You can choose from ones with bold colours and hues to add that final touch to an outfit. Or, there are ones that come with floral motifs or complex patterns. Depending on the outfit you want to create, headscarves can be worn as neck or bag accessories. 
Colour Combinations: Camel and Yellow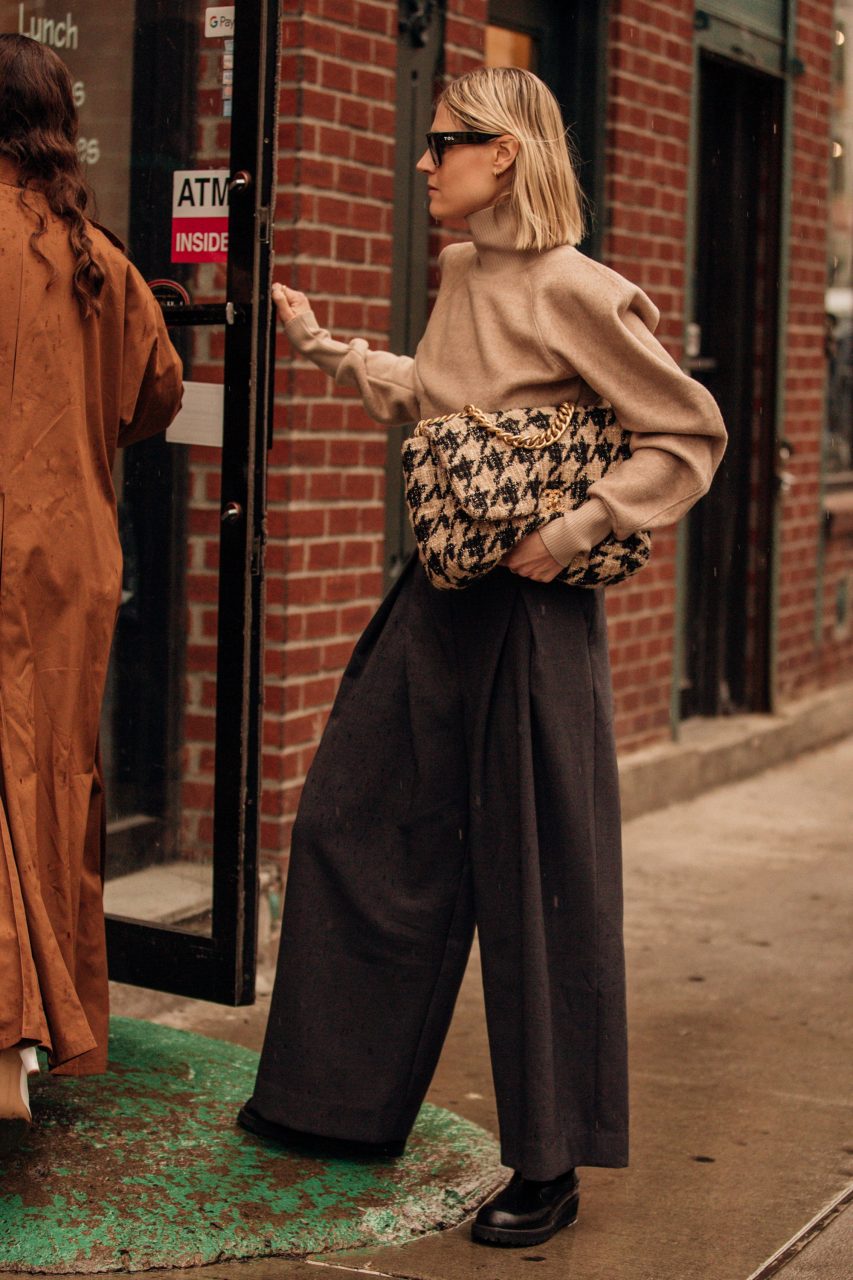 Even though the colours of 2021 are ultimate gray and illuminating, this year's street fashion trends will be enriched by wearing iconic colour combinations. Camel and yellow are some of the combinations that will rule this year, especially for women that want to wear neutral colours. Light sand, camel, and light yellow can be combined in a variety of ways. You can wear a light brown turtleneck and a camel trench and add some mustard accessories. This is a pleasing combination to the eye, so if you are looking for a look that makes you stylish yet subtle, this is the one. 
Colourful Accessories for Monochrome Outfits
Even though colours will rule this year, monochrome outfits will never be out of trend. Some women feel more comfortable dressed up in the same colour because we all have our favourites. However, monochrome outfits are in trend this year too, but with a touch of colour: bold accessories. There are some colours and hues that go well with blue, while others with red. 
Either way, each colour needs to be enhanced by the other. Pop blue accessories are some of the most popular this year and will continue to gain more momentum. You have unlimited options and combinations to choose from. You can choose a popping blue hat, jewellery, shoes, belts, or bags. Play a little with the hues and shades, and you will create an outfit that will stand out from the crowd anywhere you will go.