Camping is becoming a more viable way to explore Great British outdoors, whilst at the same time getting some time away from the house. With there being a rise in caravanning and motorhoming it has also seen an increase in quirky caravans taking to the road. Here at
Friday-Ad Motors
, we like people who think outside the box and push the boundaries of the norm. Therefore, we have gathered our favourite quirky caravans for your enjoyment, some of these are really 'out there', a far cry from your typical
motorhome or caravan
.
1. The Cramper Van
2. The McCaravan

3. The Yellow Submarine
4. The I Like Big Boots
5. The VW Centipede
Picture courtesy of DIYRV
6. The Sports Camper
Picture courtesy of DIYRV
7. The Batmo-tor Home
Picture courtesy of DIYRV
8. The Bodge Job
Picture courtesy of DIYRV
9. The Winged Demon
Picture courtesy of Genomicon
10. The Old Skool
---
There you go, these are our favourite quirky caravans! Do you think your caravan should've made the list? Why not let us know? Connect with us on Facebook and Twitter and get your quirky caravan in our list today!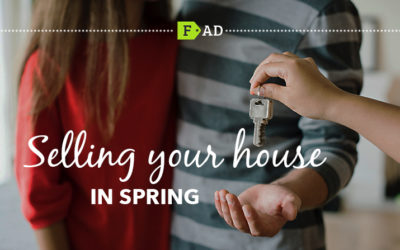 If you've decided that you're ready to sell your house, you'll want to get the best deal possible. To do that, you'll need to consider when you want to put your home on the market. Spring has traditionally been the best time to sell and there are several reasons why....