Wildflower Events specialise in outdoor weddings and events, creating breathtaking settings with our selection of stunning Giant Nordic Tipis, event furniture and decor. If you want the flexibility to have the day you want rather than just sticking to what a venue will allow, then an outdoor wedding is ideal – you can create a look and feel that is truly unique and you will treasure forever! 
So many couples have been disappointed having to postpone their weddings and change their plans, sometimes 2 or 3 times because of lockdowns and restrictions. With all the postponed weddings from last summer, plus the key months of April, May and June this year lost to Covid restrictions, many venues and suppliers are already booked up until 2023 so more couples are exploring the DIY wedding route. The past year has also made us re-evaluate what and who is important to us and we are finding that lots of couples are opting to have more of a relaxed, garden wedding with smaller numbers and are really excited about celebrating with just their closest friends and family.
Planning an outdoor wedding can feel a bit daunting at first, but don't fear – there is a lot of help and inspiration out there on platforms such as Pinterest and Instagram, or if you book your wedding with us we'll be there to help you every step! Hopefully we can give you some ideas here to get you started…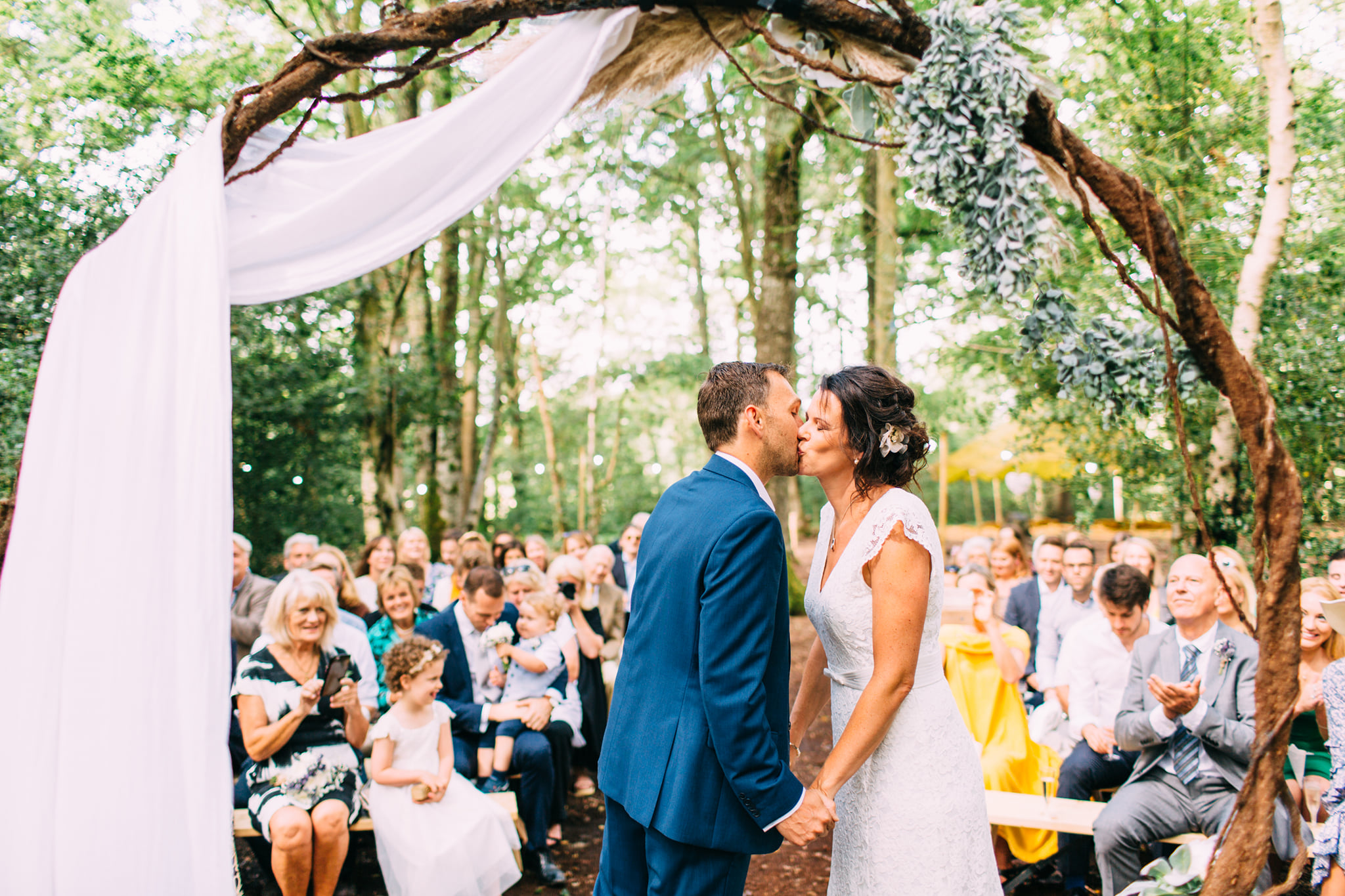 You may not be lucky enough to have a garden big enough for a wedding, or have friends and family with a spare field you can use, but there are other options available. First, ask your family and friends as they may know someone who may be able to help, but if not there are some beautiful farms and fields that you can hire for the weekend, many with camping which means the celebrations can continue even longer! Or alternatively, have a look at local village halls, sports clubs etc – in the beautiful villages of Sussex there are some stunning spots which are usually reasonably priced and often provide power and toilets which can end up saving you huge amounts. We work with some stunning locations across Sussex so give us a call if you need some advice.
One of the lovely things about a DIY wedding is that there are no rules on what you can and can't do, because you can have it exactly the way you want it. Remember it is YOUR day so choose the things you love and represent you as a couple. 
Here are a few popular styles of outdoor weddings: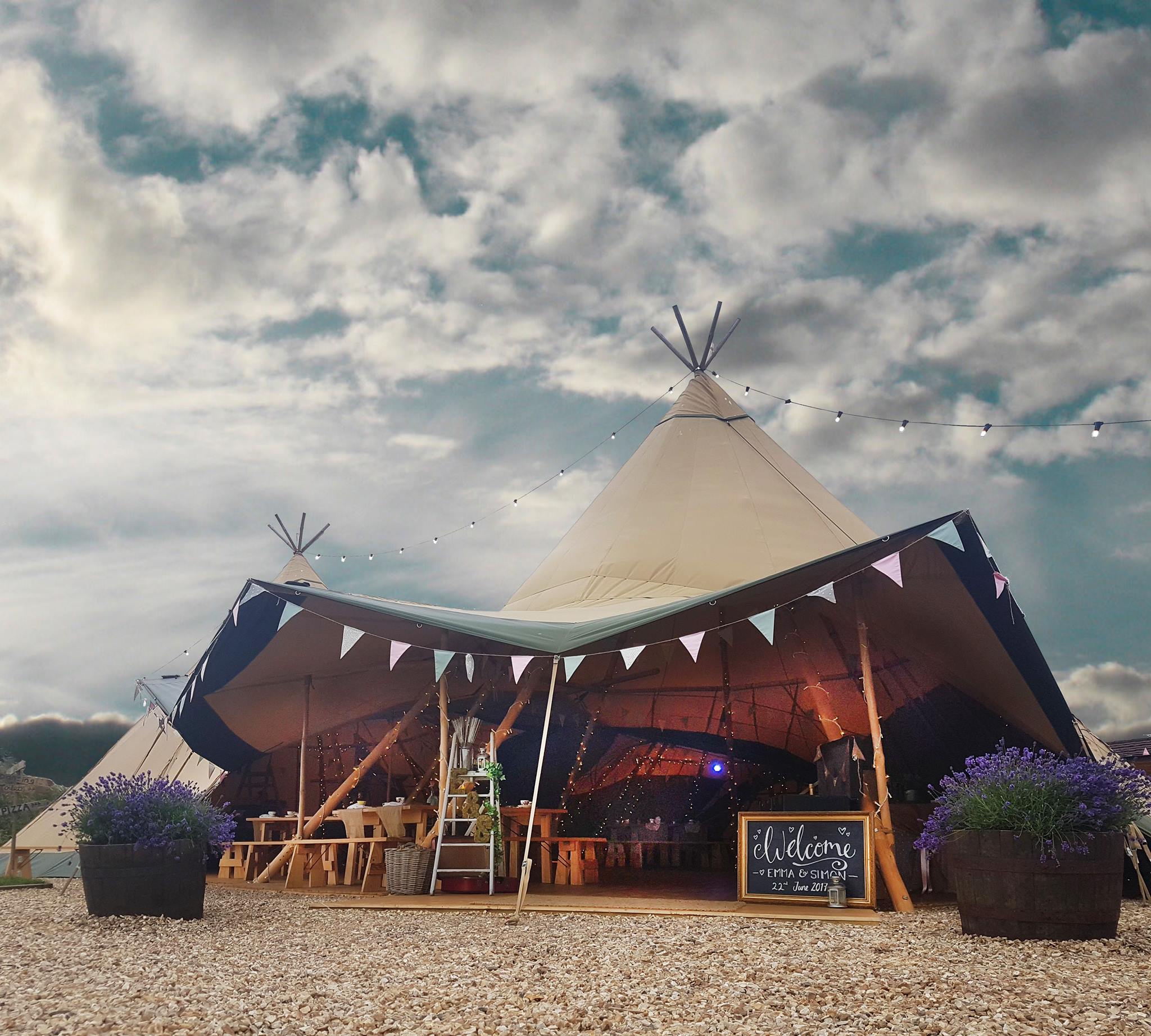 Think colourful bunting, bespoke wristbands, funky cocktails, chill out areas, fire pits, maybe even an outdoor dance floor in front of the main stage and of course lots of delicious street food.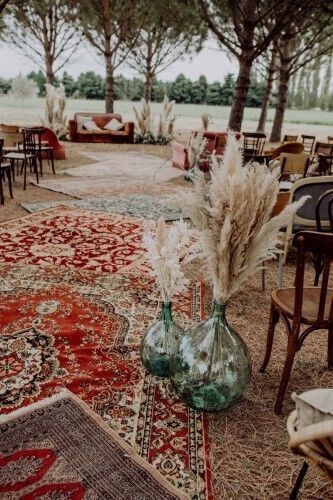 Think colourful bunting, bespoke wristbands, funky cocktails, chill out areas, fire pits, maybe even an outdoor dance floor in front of the main stage and of course lots of delicious street food.
Do you have. a celebration service you'd like more people to know about?
Promote your business for FREE like Wildflower Events
Vintage English Garden Party Wedding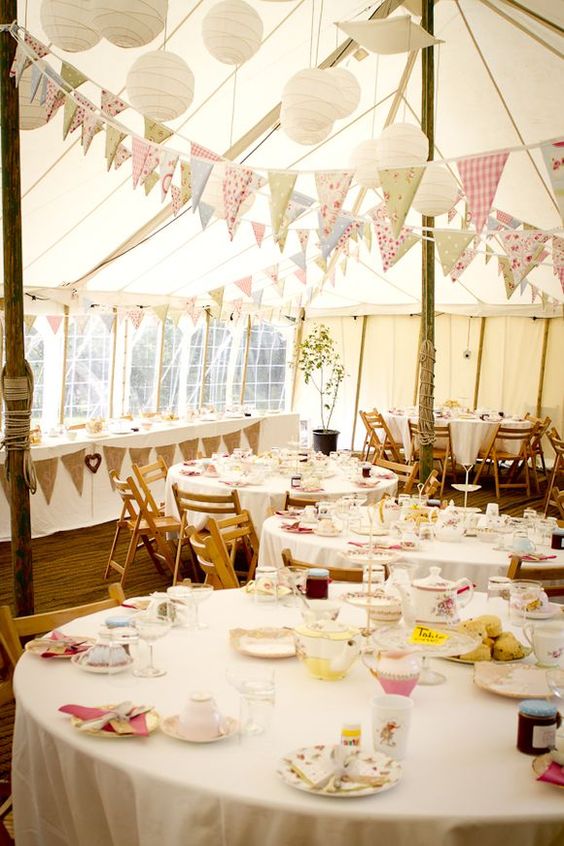 Think colourful bunting, bespoke wristbands, funky cocktails, chill out areas, fire pits, maybe even an outdoor dance floor in front of the main stage and of course lots of delicious street food.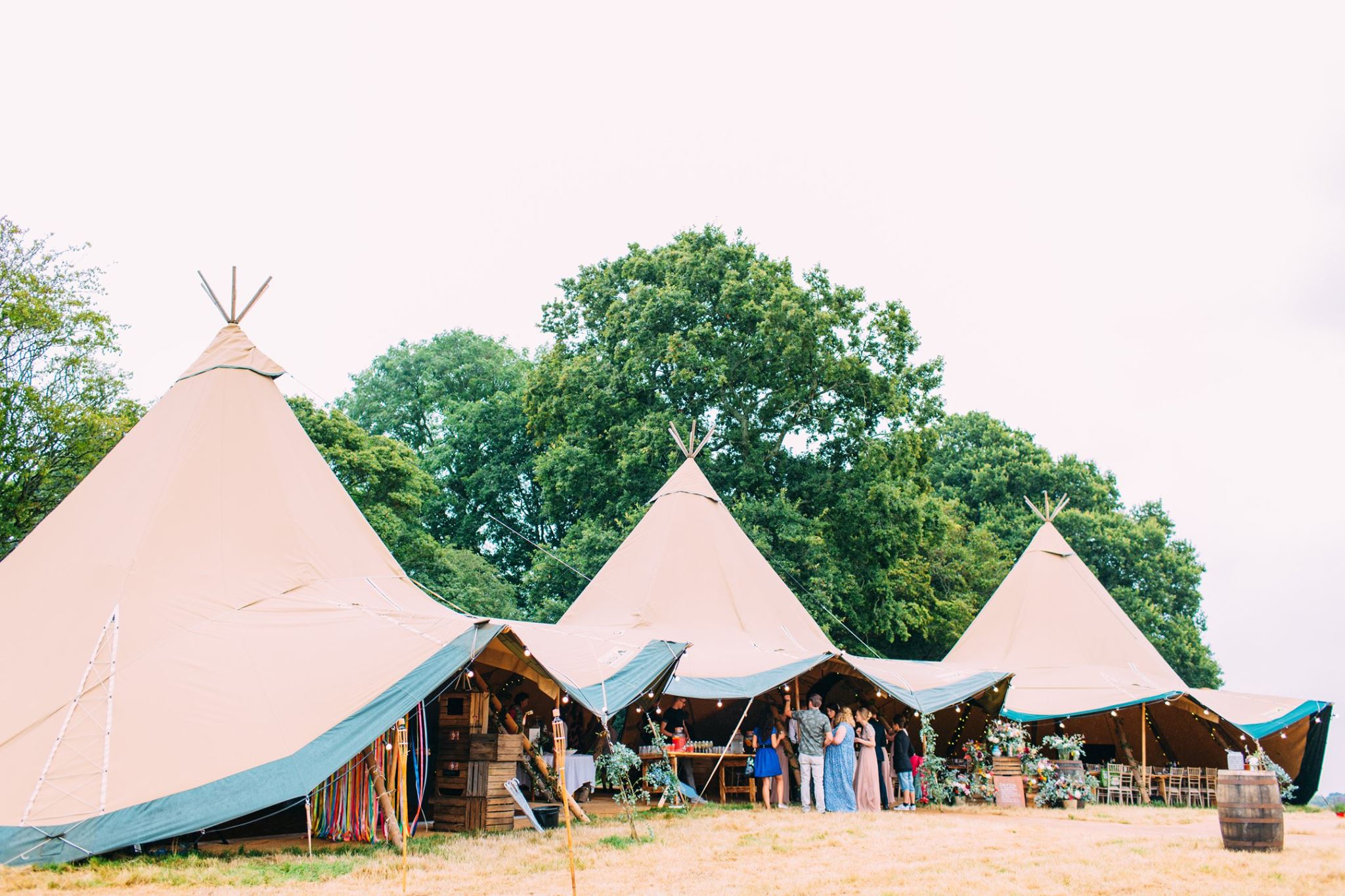 The beauty of our tipis is that you can have just one on its own or link together 2 or 3 tipis depending on the number of guests you have and your budget. They are perfect for whatever the British weather throws at us, if it's a scorching day then all the sides can be lifted giving you a seamless flow from inside to out while providing you much needed shade for your guests, or if the weather isn't looking good then it can be set up with more of the sides down for a cosy wedding! With fairy lights wrapped around the poles and a glitter ball and floral display hanging from the centre, you are guaranteed to have a gorgeous space to party in whatever the weather! You can also complement the main tipi with our mini tipi set up as a bar area or chill out lounge so your guests have different areas to spend time in. Or a unique and stunning addition to your wedding could be a 'naked' tipi, which is a tipi made with the poles but without canvas but often replaced with flowers, lights and flowing fabrics, either for a ceremony or with the dance floor underneath!
Planning a special event?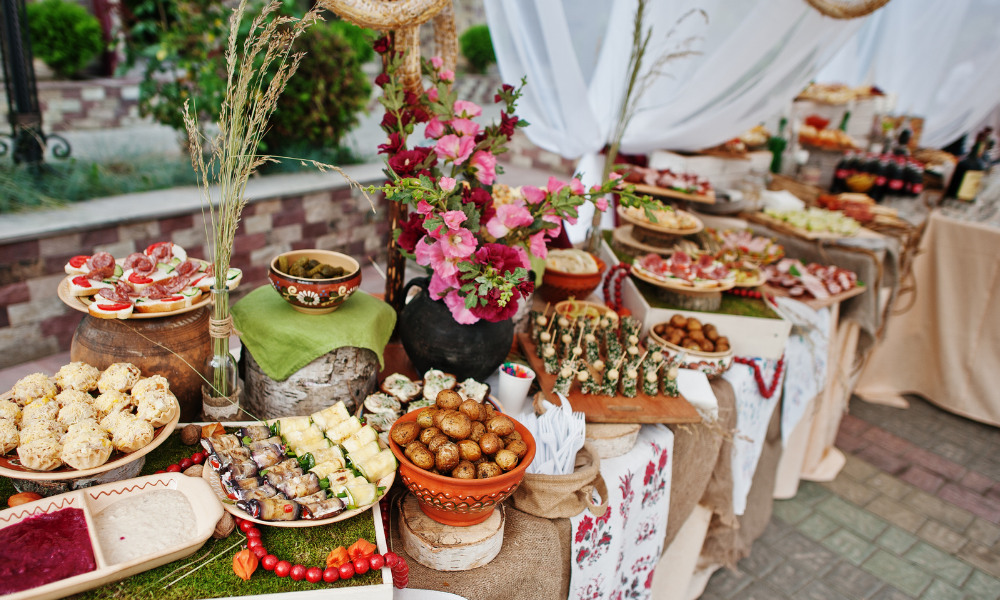 We are so lucky here in Sussex to have such amazing caterers to work with. There are so many delicious options when it comes to food for your big day, the possibilities really are endless. Whether you want burritos, fish & chips, bao buns, sushi, curry, pie and mash, Egyptian street food or a traditional English picnic you can have it! Most caterers have their own self contained mobile kitchen whether it's in a van or a gazebo so are happy to set up wherever is needed but just need access to power and water.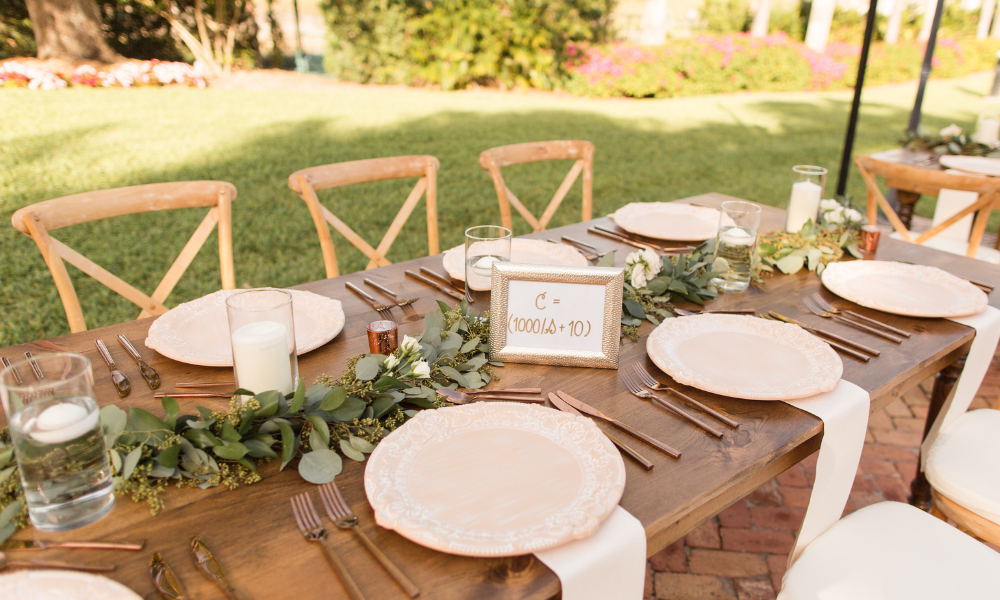 If you are having a DIY wedding there are a few options you need to think about in terms of cutlery, crockery and glassware. Companies like Harriet's Table, Place Settings and Betty's Vintage Hire all have very different but beautiful tableware for hire to suit your style of wedding. Or another popular option is to use biodegradable palm leaf plates which are not only eco friendly but also look really pretty too! In terms of table decor adding a few flowers in jars or small vases and some votive candles can be really cost effective but look gorgeous, as do foliage or fabric runners or pots of lavender and heather. Just remember if you are sharing platters do not to put too much in the middle as there won't be any space for the food!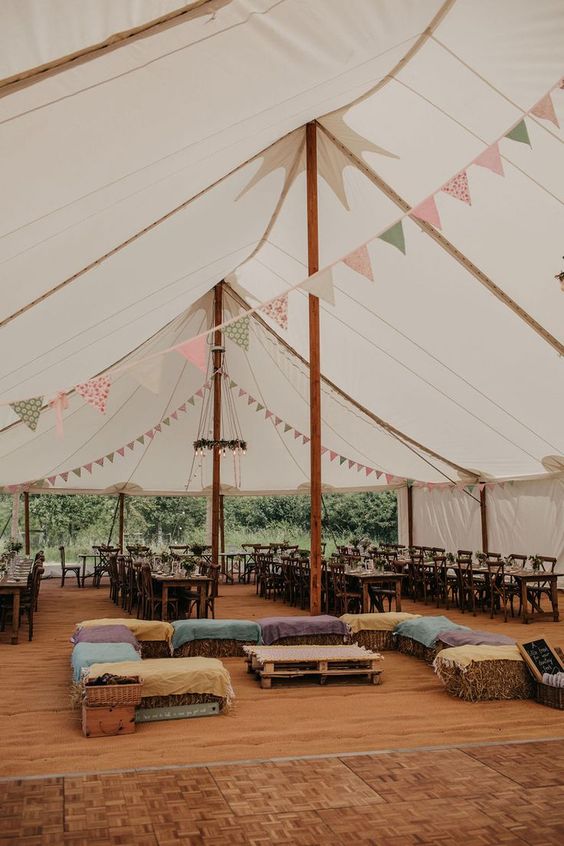 Weddings are usually a long day so you need to make sure you have some areas for guests to sit down, relax and catch up with friends and family.
Straw bales are a great option for an outdoor wedding, have them around a fire pit or make them into impressive sofas adorned with blankets. It is definitely a good idea to have some kind of cover on them as they can be quite scratchy and not great if you are in a silky dress! We usually cover them with blankets or our coffee sacks. Steve at Party Bales always offers a great service.
One of my favourite parts of a setting up a wedding is creating gorgeously inviting outdoor seating areas with our bamboo and cane furniture furnished with sheepskins and pretty cushions, jute pouffes, rugs and lots of lanterns and candles!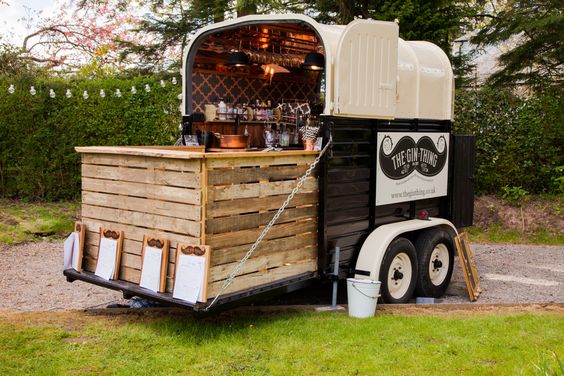 Obviously the bar is a very important part of a wedding and you definitely don't want to run out of booze before the night is over! Employ the services of a professional bar company for the day and let them worry about making sure you have enough ice, glasses, mixers etc so you can sit back and relax. It's always nice to have some kilner jars full of water or elderflower that guests can help themselves to without having to go to the bar. There are some fabulous options out there like horsebox bars, prosecco vans or our little tipi bar, and they will really add to the ambience of your wedding.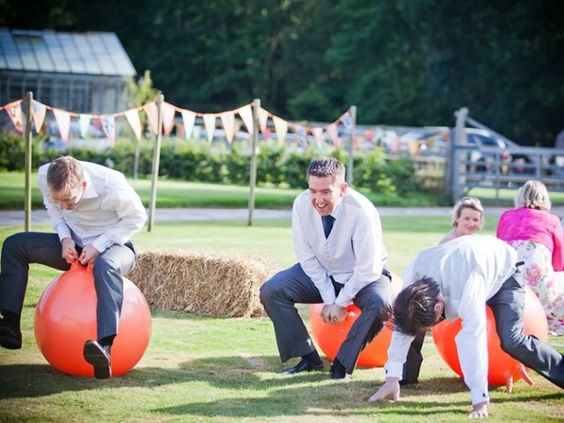 This is where you can really show your personalities as a couple and add some unique touches. Whether it is hanging paper lanterns, neon signs or light up letters there are plenty of hire companies out there who will provide all kinds of styling props, or if you need some help with this side of things, get a stylist on board.
A Photo Booth is a great way to get some relaxed and funny photos of your guests that everyone will treasure, opt for a Photo Booth campervan, retro style or even make your own with a ribbon backdrop and a camera! 
Outdoor games are a really popular way to keep your guests entertained, and will be loved by the youngest to the eldest from a coconut shy, giant chess or a game of limbo. A favourite moment at a recent wedding was when the coffee sacks from the straw bales were transformed into an impromptu sack race! Another genius idea is a homemade version of 'Guess Who' using photos of the wedding guests.
Lighting is also really important to think about when organising your wedding as if it is done well will create a truly magical ambience. Think about uplighters for trees, festoon light walkways, fairy light canopies, lanterns, wrapping trees in fairy lights – the possibilities are endless but so effective!
Hopefully some of this has given you some ideas on planning your own outdoor wedding and just remember to give us a call and chat to us about how we can help make it extra special. Give us a call now, we would love to be a part of your day.
Do you offer a wedding service?