Meet Debby Enness, a loyal fan of Friday Ad, and a regular reader who has used her eye for discovering potential 'gems' to her advantage. 
I have recycled many things from Friday-Ad over the years. I hate to see things go to waste so I like to reuse things as much as possible. I am also very creative so I like to think outside the box and make unusual things.
After being an avid user of Friday-Ad, Debby realised she could make positive use out of items she regularly discovers on Friday-Ad (often for free) by 'repurposing' them into handy materials for her home! As a smallholder, who never intended to own various animals and land, it is in Debby's nature to try and reuse things that others may see as 'rubbish'. 
Debbie has been recycling items on Friday-Ad over the past few years. Debby sees herself as a bit of an eco-warrior really hates to see things go to waste so likes to reuse things as much as possible. She is also very creative and likes to think outside the box making unusual things. The habit kick started when she spotted an IBC tank on Friday-Ad that would make the perfect coop for her chickens.
She said: "I decided to make a chicken coop from an IBC tank purchased via Friday-Ad. A few reasons really. Firstly, like thousands before me using wooden coops for chickens I have been plagued with red mite on and off for years and I couldn't afford to buy a purpose-made plastic coop such as the 'Egloo' brands. There is of course no need to repaint each year as you would the traditional wooden coops or repair roofing felt to keep it waterproof. Same goes for the nest boxes so I used cut off water containers".
This is just one example of a whole series of remarkable creations Debby has produced over the last few years but since then the hobby has developed into a skilled talent and she has created many more items. Check out some brilliant examples below:
1) Chicken Coop made from IBC tank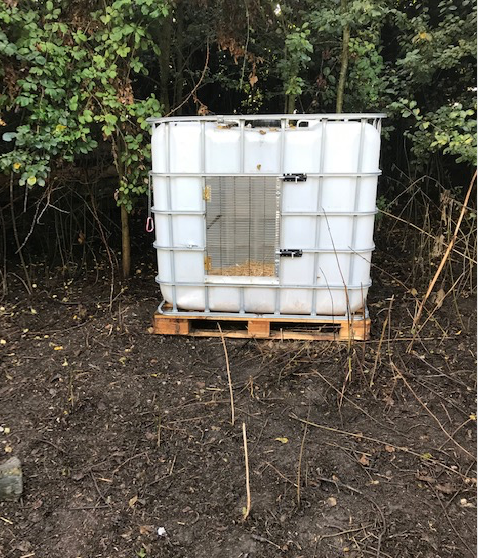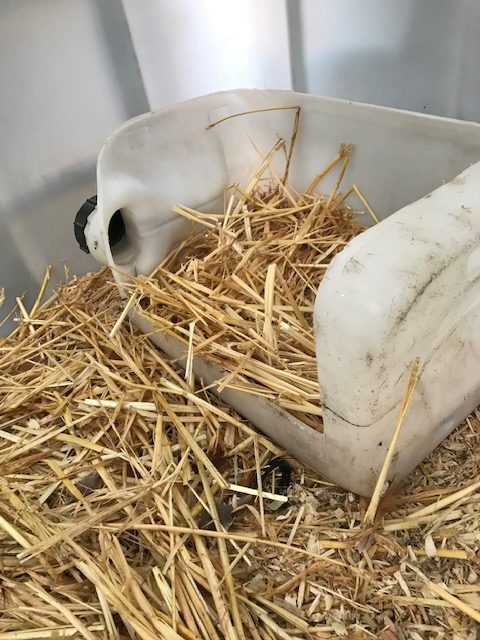 This chicken coop was made out of an unused bulk container which makes the perfect home for Debbies chickens. Debbie also managed to reuse water containers to create nest boxes too.
2) Jewellery made from old copper pipes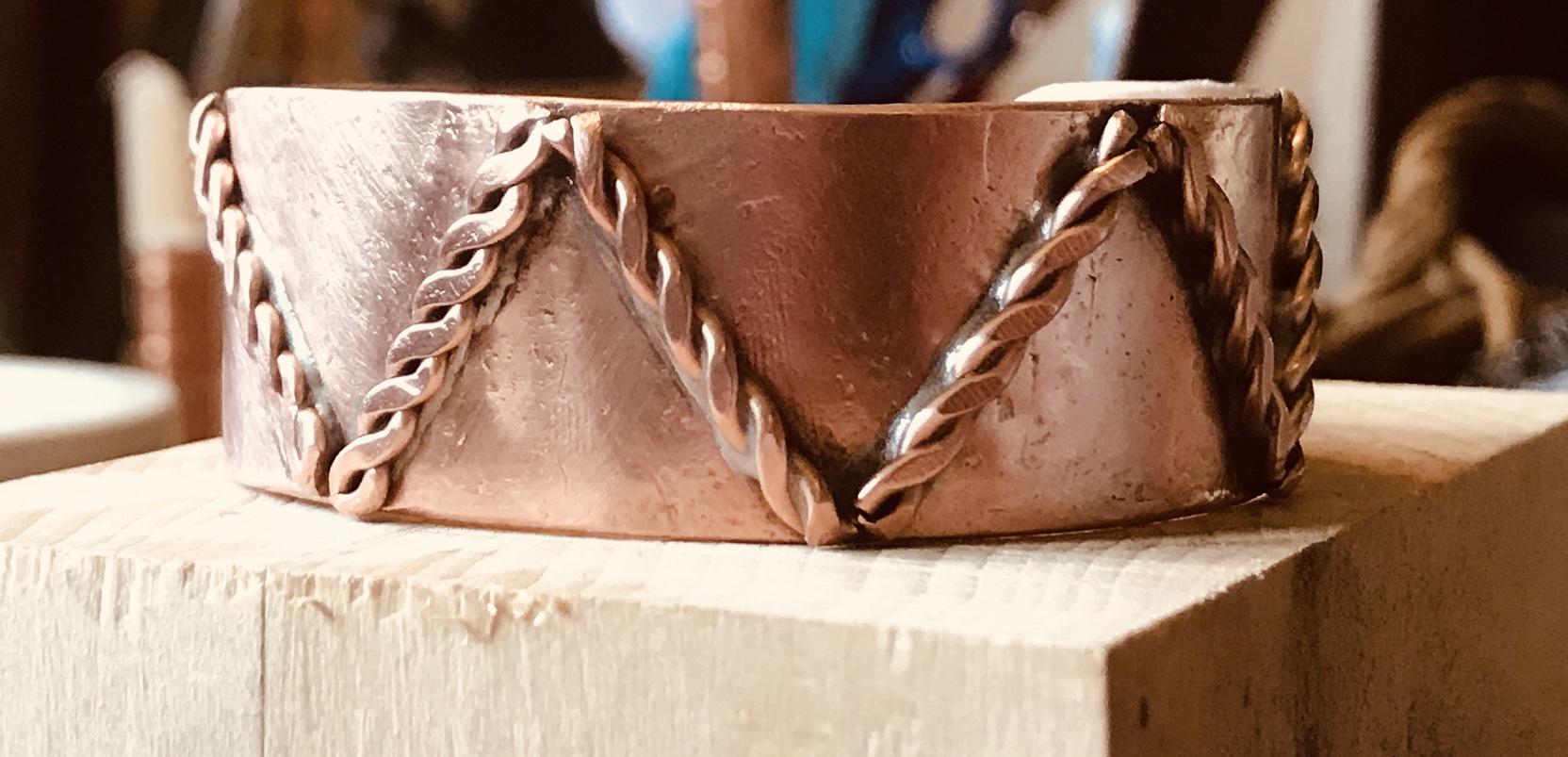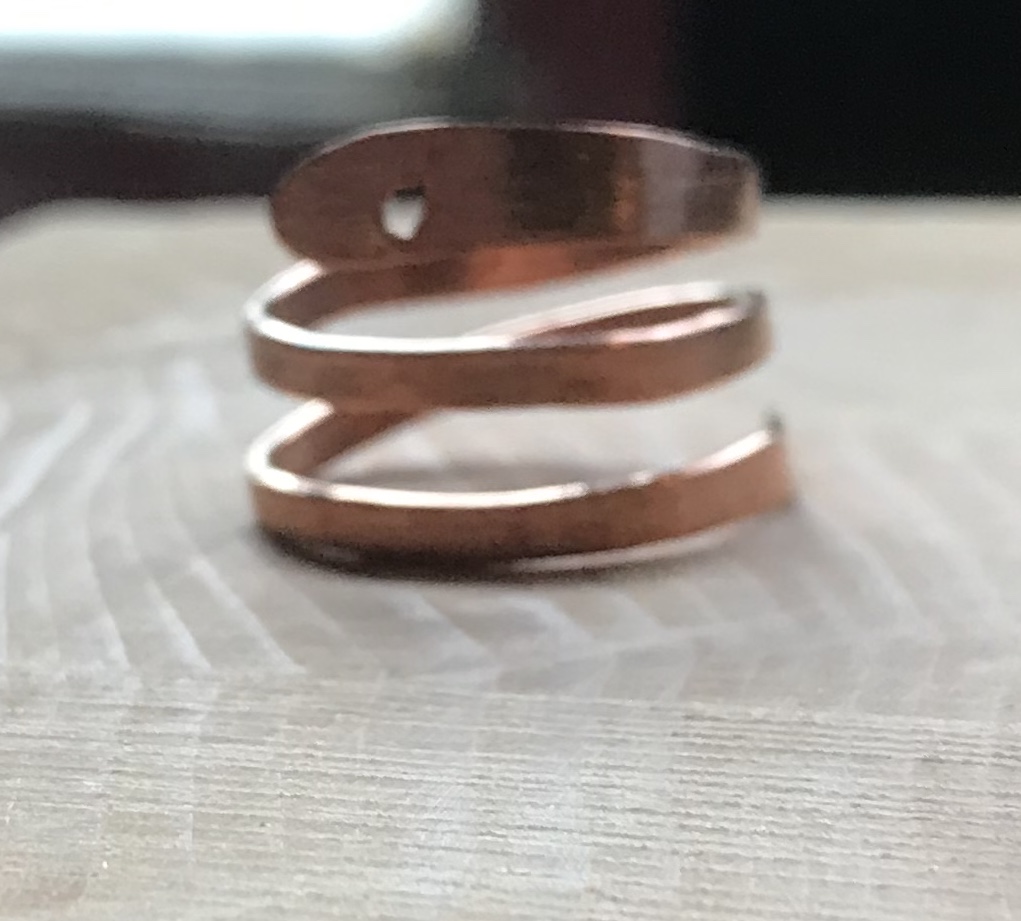 Not only has Debby reused items for her animals but she's also tapped into the jewellery world by using old copper pipes to make some wonderful fashion accessories!
3) Items from 're-used pallets'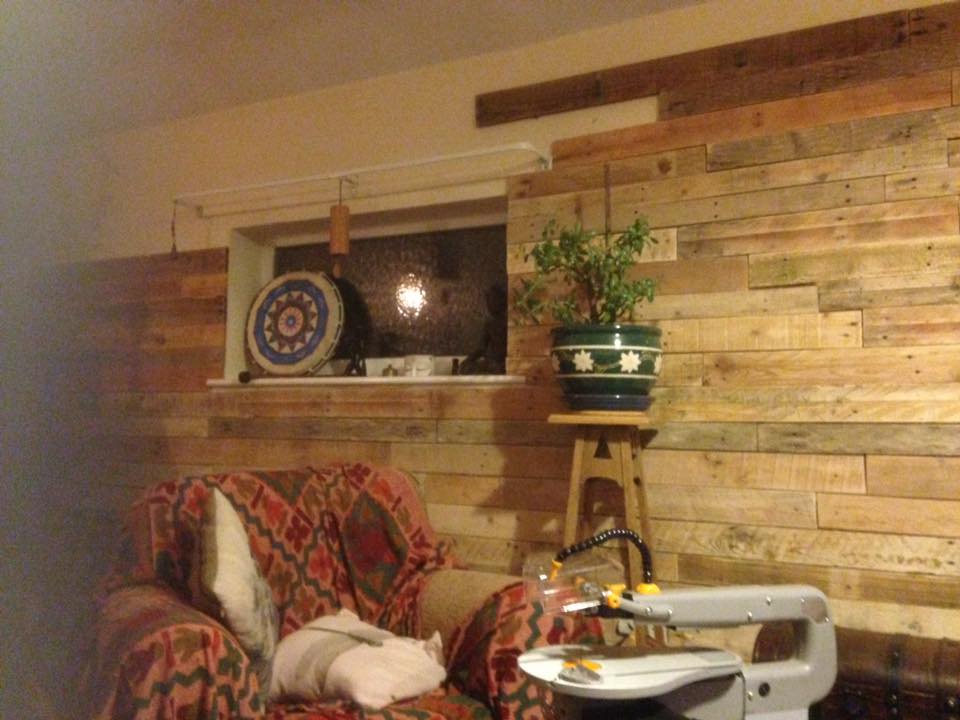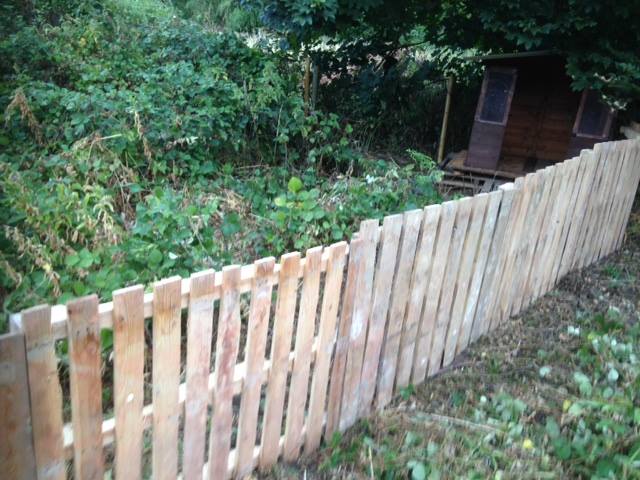 Pallets make great upcycling projects as there are a huge range of items that they can be turned into and a lot of the time better than their original use! Debbie used free pallets on Friday-Ad to make a beautiful feature wall as well as a great garden fence! If you fancy making some DIY pallet furniture, check out some great inspirational ideas on our blog. Have a look on Friday-Ad for pallets for sale (sometimes people give these away free too so you might get lucky).
Looking for items to upcycle?
Below are some household items Debby has created out of old copper pipes to create a wonderful industrial look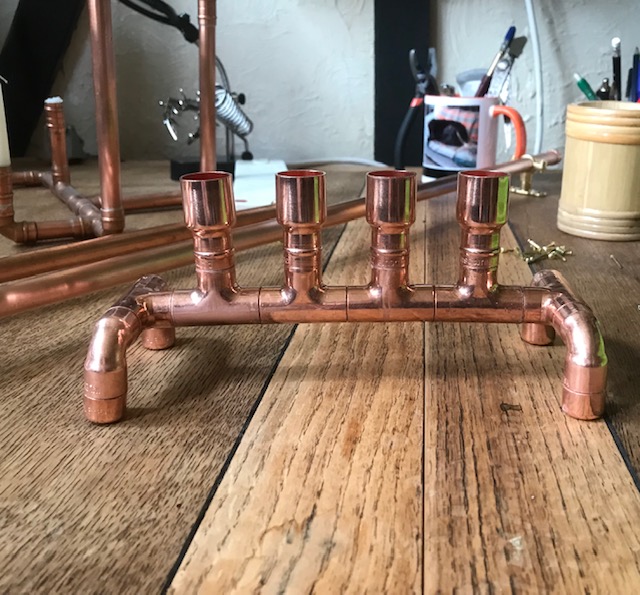 Candle holder made from old pipes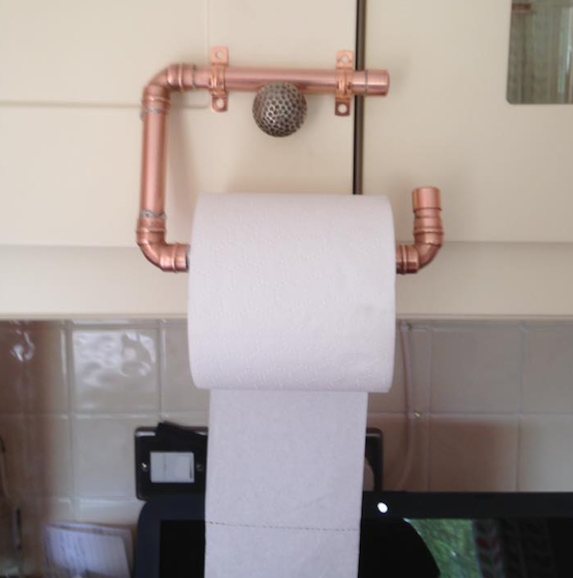 Toilet roll holder made from old copper pipe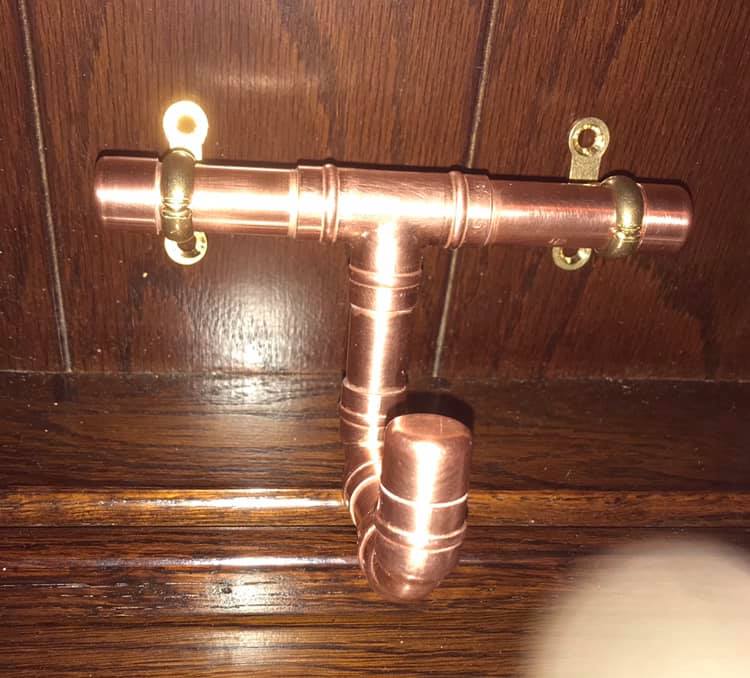 5) Lamp made from old easel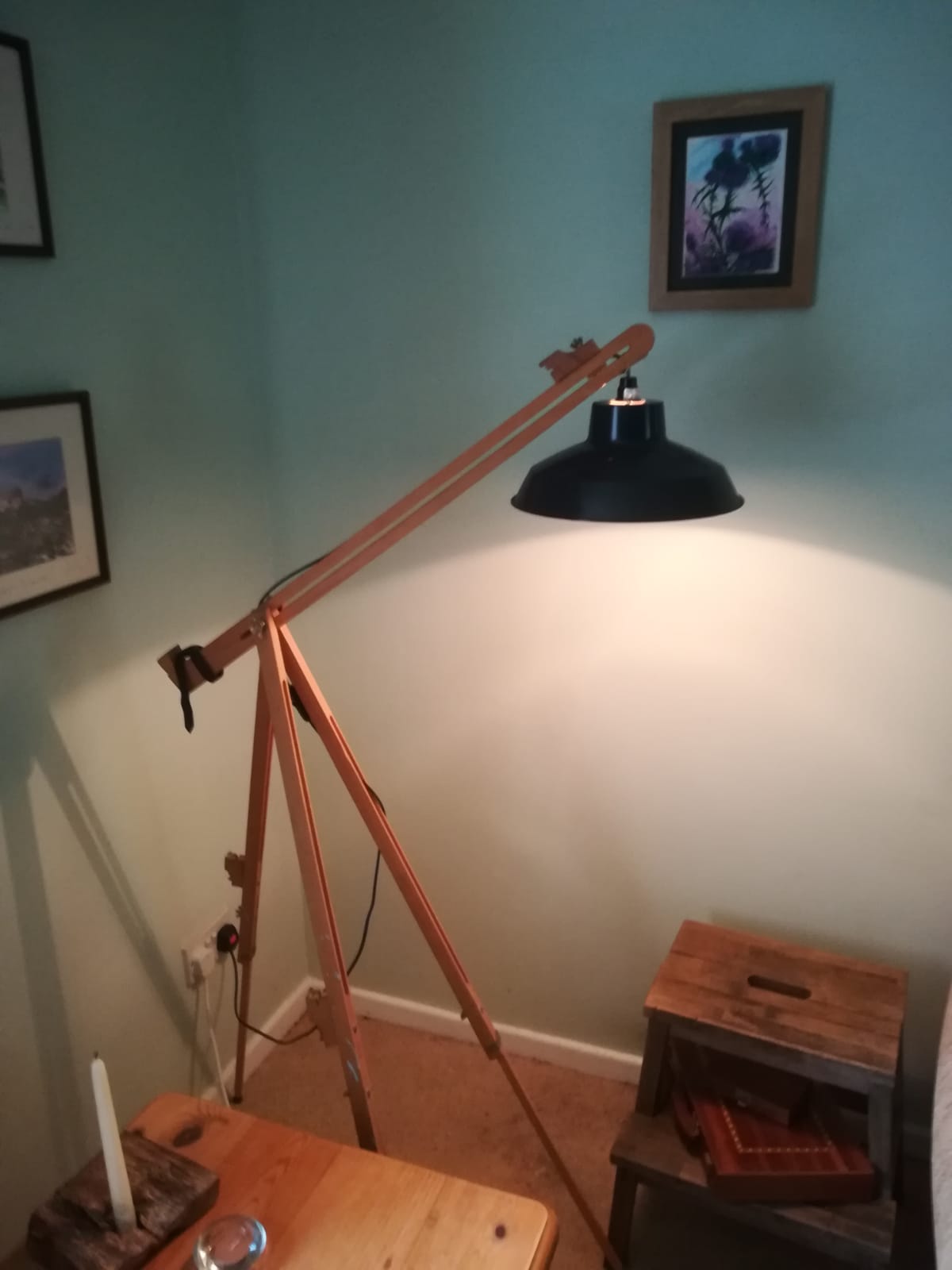 6) Easel made from old fence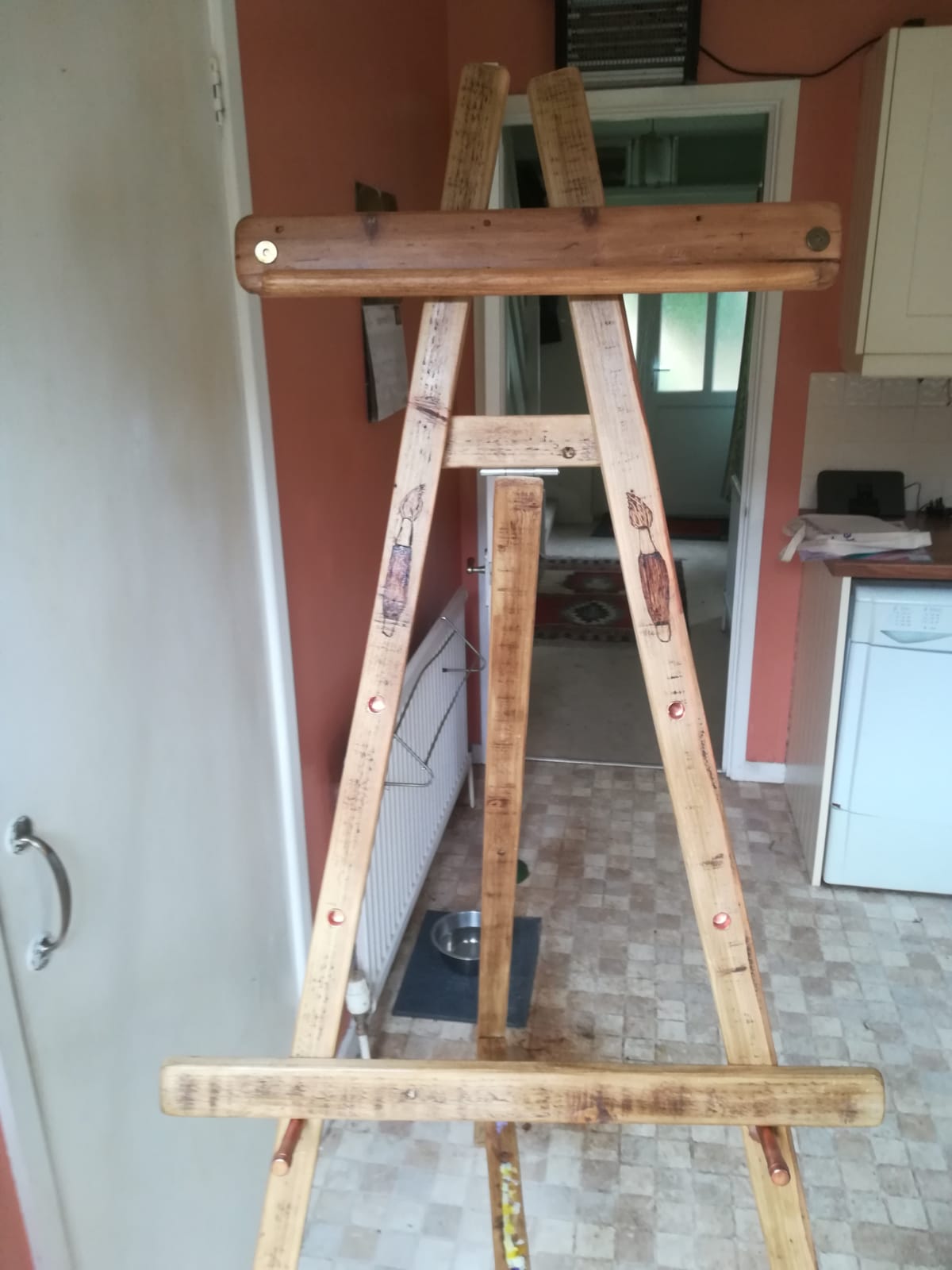 Debby managed to create an easel for all her creative work using a fence that was no longer in use!
 7) Wendy House Chicken Hut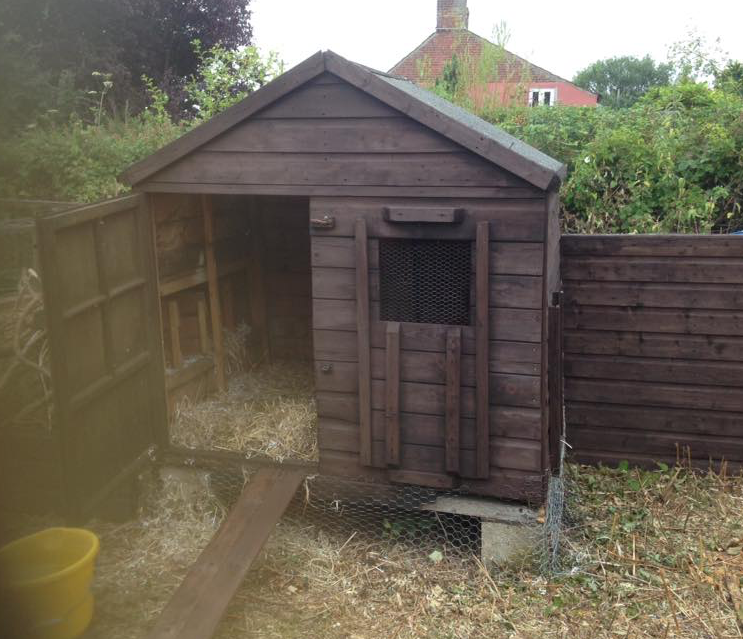 This old wendy house is now a loving home for Debbies chickens!
We asked Debby if she'd ever considered making a living out her brilliant upcycling skills. She said "I have sold many things that I have made and would love nothing more than to be able to make a living out upcycling". To make a house out of completely recycled materials would be her dream project! 
If you are against wastage like Debbie then check out our range of second hand items looking for new homes. Alternatively, if you have something to sell, you can advertise for FREE with us!
If you'd be interested in purchasing some recycled items made by Debbie, she takes bespoke orders. You can contact her at any time on funkycopperstuff@gmail.com 
Are you a second hand fan? Enter our competition below to WIN a voucher worth £100 and more!