Spending a little bit of extra time on your classified ad can make all the difference as to how much you manage to sell your item for. You'll want to take extra care over the elements that will feature on category pages as this is where your item will appear directly against its competition. We take you through what kind of titles work best, how to take better photos of your items, what to include in your description, and how to decide on a price.

Title
You'll want to include some detail that is likely to make a buyer click on your listing over another similar item. Think about what the most important detail might be for a buyer looking for your product. If it's an item of clothing, that might be the size or the brand. If it's a phone or a tablet, it might be the condition or how old it is. Take a look at what your competition is posting and work out what detail they might be missing. This is a great opportunity to attract buyers to your listing, so make sure you spend some time on this.

How to take good photos for your listing
Lighting
You'll want to find a spot that has plenty of natural light, this is far better than relying on your flash. In fact, it's probably best to turn your flash off. Camera flashes have a habit of creating big, distracting shadows and they can make an object appear flat and colours unnatural. You want to give potential buyers the best possible idea of what they're spending their money on and natural light will help you do that.
Another option is to make or even buy a cheap light box. These are used in professional product photography and distribute light evenly.
Background
A plain background is best. A white or neutral-coloured wall or a large piece of white card is perfect for this. Avoid patterns or bright colours as they will distract from the product you're trying to sell and will make the image look too busy.
Fill the frame
You'll want your item to take up most of the frame as it needs to be the main focus of the image.
Find the angle 
Photographing objects straight-on can make them appear quite flat. Experiment with a few angles and find the one that helps the object fill the frame best and gives it some depth.
Use a tripod
…or maybe steady your camera on a table or a stack of books if you don't have one. Keeping the camera steady will result in better quality photos that are in focus.
Quality settings
You obviously don't want your quality settings too low but you probably don't want to set them too high either. Images with larger file sizes will take longer to load and that won't do your listing page any good. If images are taking a long time to load, buyers might lose patience and look for another seller. Go for a quality setting somewhere in the middle. You won't notice any difference in the image quality and your page will load quickly and smoothly for any potential buyers.
Take lots of photos
This means that you'll have plenty to choose from and you should always post several on your listing taken from different angles.
Include any damage
You might want to avoid taking photos of any damage to your product, however, being honest will work in your favour. Buyers won't want to guess how bad any damage is and you want to avoid someone returning the item because they aren't happy with it.
A note on stock images
Some sellers choose to use stock images when they sell used goods online. If you want to do this, it's best to include some images that you've taken yourself as well. Some buyers might think it's a scam and that you don't have the product at all if you only use stock images.
Make sure you pick the best image to appear first on your listing. Ideally, this will be a picture of the whole item rather than a close-up.

Description
The key to a good product description is to include plenty of detail as concisely as possible. You might find that the best way to do this is to include details as bullet points. These are easily digestible for the buyer and they will be able to pick up the key details with just a quick scan.
A good starting point for writing your description is to consider what you'd want to know when buying an item.
Details – don't forget to include details relevant to the item. This could be size, colour, brand, or age. If you're going to deliver the item in its original packaging, mention this too as it's an indication that the item has been well looked after.
Condition – this should be included near the beginning of your description. Whether it's new, like-new, used, or even damaged, this is a vital piece of information for buyers to know. Be honest here. Don't try and trick the buyer into buying something that doesn't work by claiming that it does. If you try this, you will end up sending them a refund and possibly getting a bad review. That will make it harder to try and sell your item the next time around.
Why you're selling it – a good thing to include in the description is why you're selling the item. Maybe you don't use it anymore, or maybe it was an unwanted Christmas present. Details like these will help the buyer build confidence in you as they will be on the lookout for scam postings.  
Delivery and/or collection details –  the buyer will want to know how you plan to get the item to them and how fast. Or, whether they will have to come and pick it up. In this case, let them know the area that you live in so they can work out how far they would have to travel.
Pay attention to the first couple of lines of your description – make these eye-catching as they are likely to appear as an extract on your listing in the category page.

Price
You'll need to do some research on your competition before you can be sure on setting a good price. If there are a lot of similar products out there, have a look at what they're being advertised for and that'll give you a good idea of the range you can go for. 
If you want to sell your item quickly, you're better off going for the lower end of this range. However, if you have the time to do a little extra research, you could get a better price. Do a more detailed comparison between your item and similar ones on sale. Is yours newer or in better condition? Is it in a more popular size or colour? Use these details to your advantage in your description and bump up the price a little.
Don't forget to factor in things like shipping and packaging when you're deciding on a price.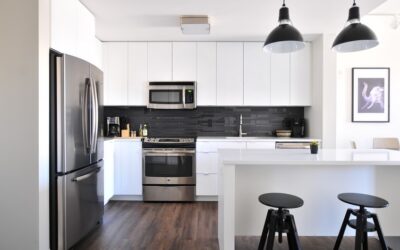 Jacky Xu is the COO of Maid Sailors home cleaning services in NYC. He delights his customers with cost-effective, high-quality cleaning services, and is happy to share his property expertise in blog contributions like this one. Owning a home is one of the biggest life...