Kit cars can be quite a confusing phenomena for the uninitiated. Essentially, clients buy parts and then assemble the car themselves, rather than buying car already made. A lot of the time, major car parts such as the engine and transmission are sourced from several different vehicles. The kits can vary in their level of assembly.
Why not take a look at some of the most frequently asked questions:
A kit car is simply the phrase used to denote a collection of body parts and mechanical components that can be used as the building blocks to create a safe vehicle for the road. They can be as simple or advanced as you like, as long as there's a semblance of a vehicle that is fit for road use.
What basic components make up a kit car?
The most basic kit car will consist of the body of the car and the chassis, as well as a small number of basic components to allow the car to function. An enthusiast should consult with a manufacturer and private vendors to find appropriate parts. Visiting a classic car vendor could also help uncover any missing components that you might need.
How should I treat the body and chassis of a kit car?
The body can be constructed from Glass Reinforced Plastic (GRP), or fibreglass as it is more commonly known. Take the appropriate amount of care when you are restoring the body – a gel coat will help to offer a smooth finish. The chassis will generally be made out of form sheet metal; however other materials can be used – it's best to consider which chassis option is best the individual project.
Aside from the body and chassis, extra parts will have to be found independently, which can often be part of the fun.
Should I buy a donor car?
In most cases, this is an essential requirement for anyone building a kit car. Consult with the manufacturer to find the specified donor car. Most donor cars will stem from mass produced manufacturers (think Ford, VW etc). These provide plenty of the necessary mechanical components that are needed to construct the car.
Should I build the kit car myself?
Opinions can vary – the way you approach the building will be dependent on your level of experience with car restoration and mechanics. Some people prefer not to carry out the actual building of the car themselves, and leave it to more knowledgeable classic car enthusiasts – it really depends on your levels of confidence regarding the build.
If you are taking the plunge and building the car yourself, ensure you have a clean, dry working environment in which to start the process. You'll also need to invest in some high quality garage tools in order to do the job properly. However, the most important factor you'll need to consider with the build is budgeting – can you meet the costs and timing involved in the build to make a success of the project? If so, keep a record of the amount of time and money spent whilst working.
What are the legal requirements to make my kit car roadworthy?
In the UK the DVLA is responsible for the regulation of kit cars and must make sure that these classic cars are totally roadworthy. The IVA test (Individual Vehicle Approval) has been in effect since 2009 and is designed to ensure that the car is safe and meets modern environmental standards.
As well as this, kit cars for sale must undergo a Vehicle Identity Check (VIC). Most kit cars will have a 'Q' registration plate, which shows that the vehicle has an unknown or mixture of ages. When this has been completed the V5C log book will be assigned, and from then on, the car is treated as any other mass-produced vehicle would be. This means it still requires an MOT and road tax.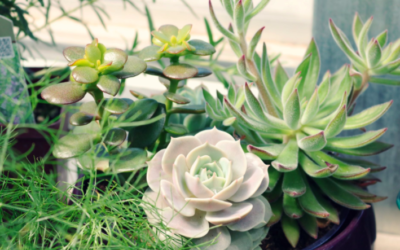 Create a beautiful natural space on your doorstep with these 5 tips to turn your flower bed into a floral delight. This list of ideas encourages you to get inventive with your gardening and suggests new ways for you to explore outdoor designs and unleash your creative...