Author bio: David Knight is Digital Manager at Roof Windows 4 You, a specialist manufacturer and distributor of roof windows and loft conversion products.
With many experts warning of a dip in property prices in the coming months, David Knight, from Roof Windows 4 You, takes a look at five upgrades that could boost your home's value during the COVID 19 crisis.
Over the past few months, COVID-19 has affected almost every aspect of the world we live in, from the way we go about our lives on a day-to-day basis to how we're planning for the future. And, when it comes to the outlook for the housing market, its influence is also being felt in a major way.
The latest house price figures from Nationwide revealed a healthy 1.7% bounceback that coincided with the easing of lockdown in the UK, but the recovery also came with a stern warning that this was likely a "false dawn" and that prices are set to tumble as the effects of a new recession take hold. In fact, the Office of Budget responsibility has forecast a worst-case scenario that sees prices fall by 15% and take over two years to recover.
Should these predictions be correct, it's likely your home will lose some of its value over the coming months. So, it may be worth looking at ways you can boost your asking price. This way, you will be able to negate or at least soften the impact. To get you started, here are five things you can do now that could help you increase your home's value.
Ensure your home is energy efficient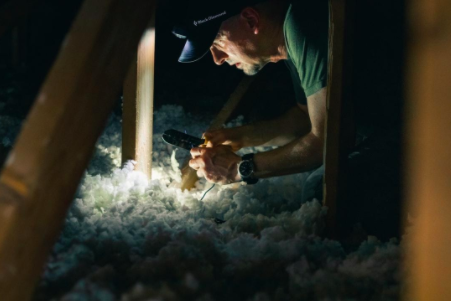 One of the main things that buyers look for in a new home is energy efficiency. In fact, central heating, double glazing, and a good energy rating all appear in the top 10 features buyers consider important (
Foxtons
). Look to address any weak points in your property to make sure your property value is boosted and that it has market appeal.
The UK Government has announced a Green Homes Grant, which will award up to £5,000 in vouchers to put towards efficiency work like loft, wall, and floor insulation. The Grant will be introduced in September 2020, so you'll be able to severely reduce the costs of upgrading your home should you qualify (eligibility criteria have not yet been announced). 
Undertake a loft conversion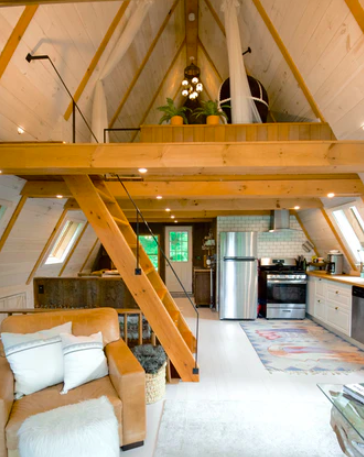 Looking for a property service?
Generally, the more square footage you can offer, the larger your asking price tends to be. But, adding extra space to your home by extending it can be troublesome and expensive, with extensive building work and planning permission often required. 
This is why it may be worth looking to your loft. A conversion is usually cheaper and simpler than an extension, as well as not requiring planning permission, provided you're not altering the exterior of your roof (but always check with your local planning authority before commencing any major work). Loft conversions also provide great returns when you sell up, delivering a 10% boost to your home's value (GoCompare). It's worth mentioning that you'll need to speak to an expert to make sure your home is suited to this type of work.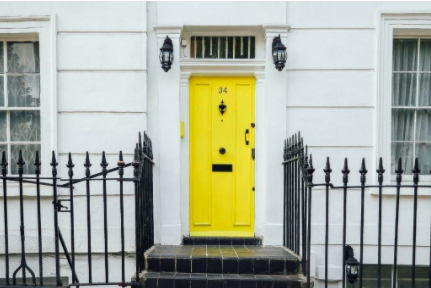 First impressions really do count when it comes to your home, so it's incredibly important that the outside of your property matches the asking price. Any potential buyer will look at your home from all angles, so it's important to pay attention to the front, back, and any side areas, like driveways or paths, making sure they're up to scratch.
And, unless your building really needs it, I'm not talking about a major facelift, either. For instance, if you invest in a shiny new front door or give your old one a lick of paint, it can be enough to impress any potential buyers and generate a positive impression. You could also clear up any weeds and make sure your lawn is freshly mown too, as well as adding a few potted plants to brighten the area.
In your back garden, you may also want to add a few flowers here and there, as well as making sure any grassy areas are tidy. If you have a paved space or extensive decking, it may be worth hiring a pressure washer to get rid of any mossy growth and ingrained dirt. Side areas are easy to overlook but should be given the same attention as your other outdoor areas.
Install a charge point for electric vehicles
In the past year, the UK Government has outlined plans to end the sale of petrol and diesel cars by 2035, with the aim of getting people to drive electric vehicles (EVs). With this in mind, it might just be worth installing an EV charging point in your home, which is sure to be a major plus for any forward-thinking buyers.
GoCompare
found that doing so can increase a property value by around 2%.
It's possible to claim Government support for this work through the Electric Vehicle Homecharge Scheme, though you need to own an EV to be able to get funding. So, if you're planning to make the switch to an electric car soon, or if you already have one, it may be worth applying for this grant.
I hope that the advice in this article has highlighted some of the ways you can boost your home's value ahead of an expected housing price dip. Be sure to check out Friday Ad's
home and DIY section
for more great advice about your property.
Looking to advertise a property?