The t-shirt industry's evolution has been remarkable since its prototype developed in the late 1800s in the US. It went through diverse transformations to come up as one of the most versatile universal garments since then. According to Statista, 9.6% (CAGR 2020-2025) is the T-shirt industry's expected annual growth rate worldwide. It is a standard garment that has found a place in everyone's heart and wardrobe. People love t-shirts, and they can pop your entire outfit.
This proves that the t-shirt industry is continuously evolving and will keep experiencing growth in the future. So, you want to get in on this ever-growing industry and sell t-shirts online? Well, you're in luck. This guide will take you through the steps and options available to successfully make a profit from t-shirt sales and you don't need to be tech-savvy! You need the right tools and little knowledge on your side, so let's begin.
Decide Your Niche
What does every entrepreneur want?
A successful and profitable business. I hope you will agree with me. Finding a niche is the first step in order to achieve this.
You might have heard this term frequently, but it is one of the driving factors to develop an excellent online store. By selecting the niche, you can cater to a group of the audience's specific needs based on their interest.
If you are targeting everyone, you might get nothing. Instead, you are stepping into the zone of competition. What reduces the chance of success at the initial stage?
Define Interests – Deliver the product according to your expertise or a focused area. For example, do you want to offer t-shirts dedicated to sportswear? Or do you want to go for casual t-shirts? What does your audience love to see?
Research – Scout the competitors in your niche and figure out their weak and strong points. How are they attracting the shoppers? Identify their issues and deliver the best product.
Where can I sell my product?
This, I can say, is the most commonly asked question from entrepreneurs to start selling online. You can set up your store on a platform like WordPress or Shopify, pick a beautiful and functional theme, set up the payment process, and start uploading the catalogue.
Though you are selling online, you can still sell offline to generate sales. You can exhibit your product at trade shows and local fairs.
Sell on social media – Apart from setting up an online store; you need to set up social media accounts for your brand. Below we will discuss it in detail.
You should have accounts on Instagram, Facebook, Twitter, or Pinterest as they will be visually great for your t-shirt.
Things to Consider Before Selling T-shirts Online
Brand
A brand is not just the logo. It is a sum of the people's perception of the brand, company's customer service, reputation, advertising strategy, and logo. Be it Amazon, Apple, or even any other small business, building a unique brand will always get you success.
If you buy any branded product like Apple's MacBook, you know how good the quality will be. In this case, the name Apple is enough to prove the quality of the product. Likewise, your brand is like a promise that ties together your niche, design, and quality. So offer good service and maintain a good quality of inventory to grow your brand.
Inventory
Now you have decided on your niche and the selling platform. It's time to manage your inventory – standard t-shirts in various colours and sizes. You will also need variants in styles, like sleeve length, neck style, etc.
You have two options to do so. Firstly you can buy in bulk and hold the inventory, or you can use print on demand. You can even use both.
By purchasing in bulk, you will have the power of big profit margins as the material cost will cut down. On the other hand, with print on demand, you invest less and take third-party service providers' help. Though you have less workload in terms of management, you will gain profit.
Printing Methods
The earliest form of printing was woodblock printing before 220 AD. Due to evolution, there are many printing methods available nowadays. Among them, we will outline three popular methods for printing t-shirts with their pros and cons. Before investing in the equipment, it's better to understand how printing techniques work.
Screen Printing
Screen printing refers to the process of printing ink through the stencilled mesh screen to carve a design. A wooden squeegee is then rolled over the screen to spread the ink. Once it passes over the fabric, the ink sets upon it instead of getting absorbed by the fabric.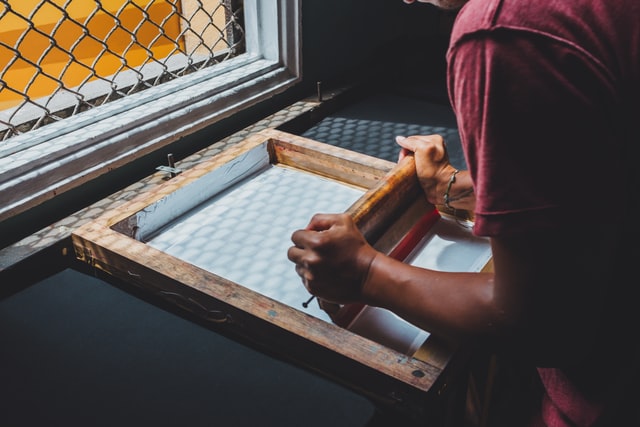 It is one of the most popular and oldest techniques used in the printing industry. With screen printing, you can create long-lasting and durable designs.
It is an effective technique to create a bold canvas, posters, etc. So it is an excellent method for all kinds of custom clothing and products.
However, it is a labour-intensive process, which means it will be most effective when you print in bulk.
Pros
It is a flexible process in terms of materials.
The perfect process to create simple designs.
The ideal method for high printing volume.
The prints are long-lasting and durable.
Easier to print on particular items.
You can utilize different sorts of inks.
Cons
Requires high printing volume.
Expensive to print with multiple colours.
Less suitable for small orders.
Not harmless to the ecosystem technique.
Can only print basic pictures and designs.
2. Heat Transfer
Heat transfer printing, also referred to as thermal printing, has been prevailing for a long-time. You must have seen basic heat transfer paper at your local office supply store.
This method makes it easy to print your designs from your home computer and transfer them with iron. The more advanced form of heat transfer is called plastisol transfer and is generally printed by professional printers.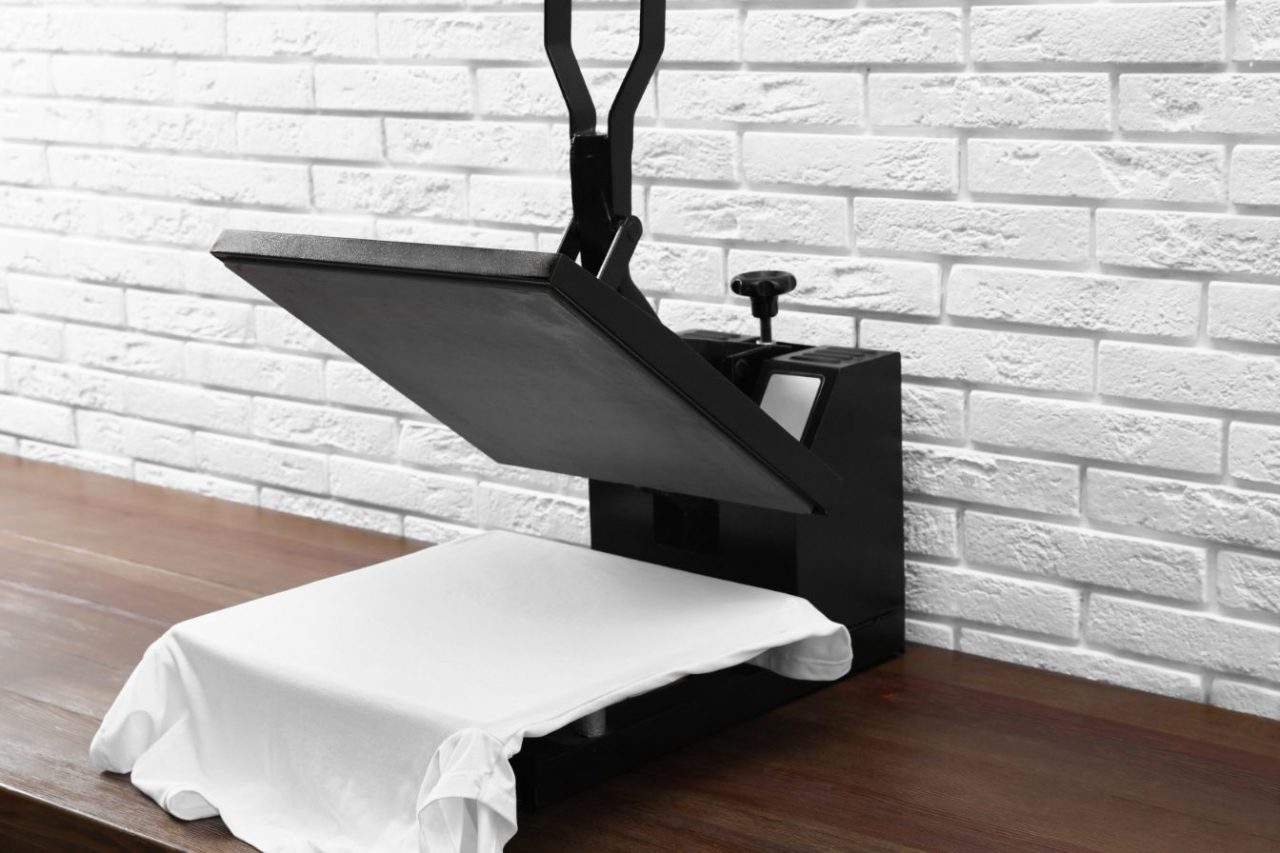 The benefit of this is ordering a stack of prints from your local printer and transferring them to your t-shirts as you receive orders with a commercial heat press machine.
A heat transfer printer requires a type of wax-based ink ribbon to create an image. The printer then presses the ribbon against the printing object. One heats the opposite side till the ink melts off the ribbon and transfers to the object.
Pros
Photo prints can be transferred with full colour.
Allows a variety of colours and placement on a garment.
The software allows graphics to be adjusted with unlimited photos.
Cons
Bulky production is expensive and time-consuming.
Print fades away and does not last long.
Print appears to be best on the light-coloured t-shirts.
Ironing prints will ruin the image.
Requires vast investment of the heat press machine.
3. Direct to Garment
Direct to garment method or DTG method relates to spraying of ink on the fabric. The ink then absorbs into the garment. It operates pretty much like an ink-jet printer you might have at home.
It produces quality pictures comparable to screen printing and better than heat transfer. As it operates like an ink-jet printer, there is no setup cost, unlike another method.
Pros
Best for small order requests.
It offers limitless colour options.
Detailed accuracy in printed designs.
Almost has no setup cost.
Cons
Less cost-effective for large production runs.
Offers limited placement options for your designs.
You should always consider weighing the pros and cons before investing in anything. Now that you have decided on the niche, selling platform, and printing methods, it's time to move towards creating a design for your t-shirt.
Create a design of the t-shirt
Once you become clear with the business idea, the next step is to create the design. And there are various ways to do it.
Prepare Your Designs
If you have designing skills and the time to design, take up the dare to design it independently. Nothing will be more pleasing than coming up with fun new designs!
Make a rough drawing on plain paper for the overview, or you can create a digital copy of your design on professional software like Adobe Photoshop or Adobe Illustrator. But you need to purchase such software and will need to know how to use it.
Fortunately, there are some free alternatives as well online to start designing your t-shirt. Canva is one of them.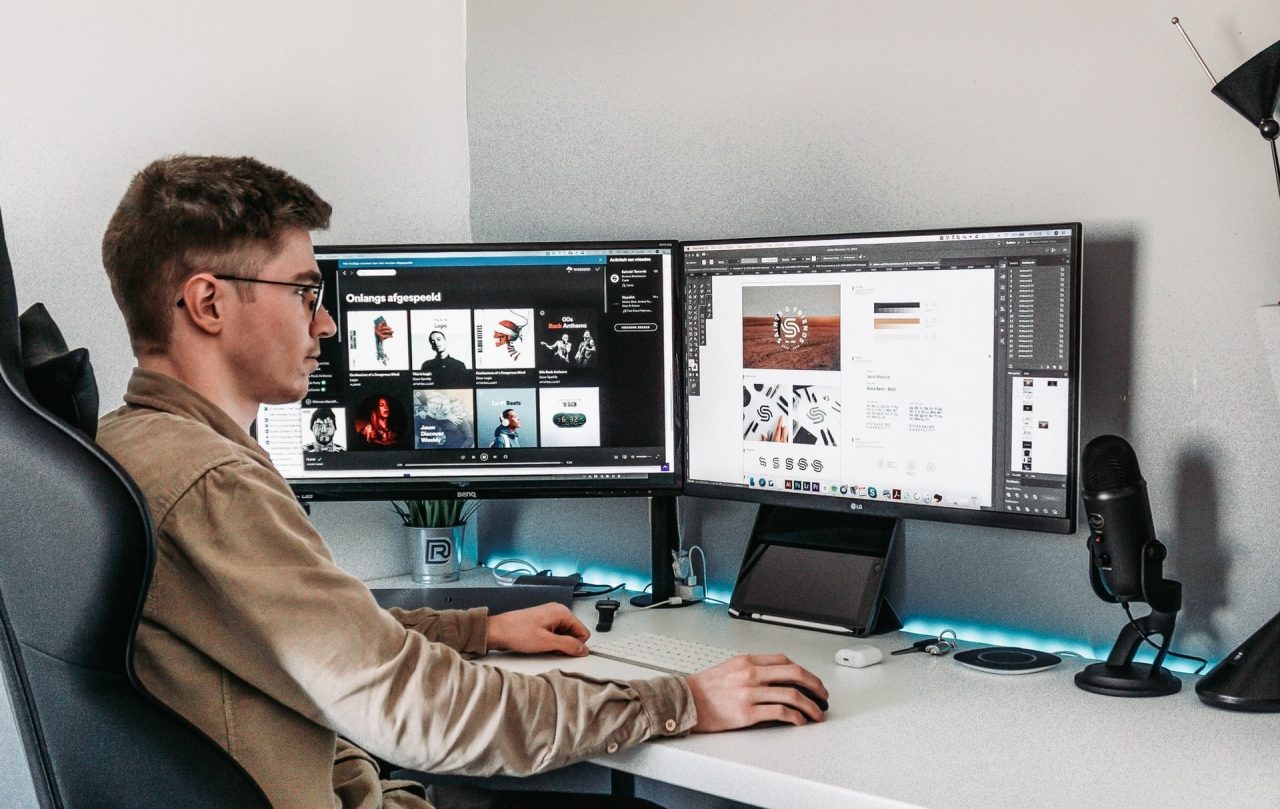 Canva is a simple drag and drop online editor with over 8000 pre-designed templates and the ability to upload your images.
Hire a Designer
Everyone doesn't have the required skill to design the t-shirt, and that's fine. If you are not comfortable with designing, hand it over to a professional.
You can hire designers from freelancing sites like Fiverr and Upwork. Also, Dribble is the platform to look at because graphic designers and agencies showcase their portfolios there.
If you are looking to cater to the customization market, you can also go for the Online Product Design Tool. They will let your customers design the products by themselves, and you receive the final orders.
Add a T-shirt to your store
After setting up your store, you need to add a t-shirt to your store, which is quite a simple operation.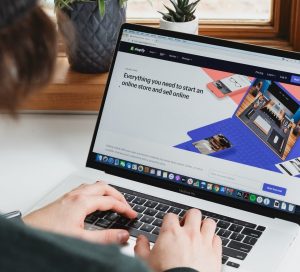 Now, you have generated the designs for your t-shirt. It's time to upload them to your store with an eye-catching description that shows off your new offering!
The product description is a prime factor that gets you sales when it comes to online selling. So, it should adequately narrate your product. Below are some tips for penning a sales-generating product description.
Keep in mind your audience – You are attracting a specific group of people. What do they think? What is their interest? How can you drive them to your store? The point is, keep your audience in mind.
Write Specifics – Available sizes of the t-shirt, fabric quality, how to wash them – such detailed description will help in pressing the buy button.
Keywords – Using the right keywords in the description will help people find your product on search engines, like Google.
Setup Social Media Accounts
You need to do a few things after creating your online store, I.E., create social media accounts. You need to interlink social media accounts with your online store. The majority of your audience is available on social media. According to a report, there are 3.81 billion active users of social media worldwide.
Imagine half the world is available on social media, and the number is still increasing by 9%.
So, it becomes essential to set up social media accounts with the brand name. Some of the popular social media handles are Facebook, Instagram, Twitter, and Pinterest.
Your audience won't come to you every time; instead, "You go where your audience hangs out."
Actively posting on social media and interacting with your audience makes your brand popular.
Is a Business Plan Required?
A business plan will give you clarity of what you want to deliver to your audience.
If you are ambiguous about creating a business plan, then just write down the answers to the below-asked questions and keep them for your reference: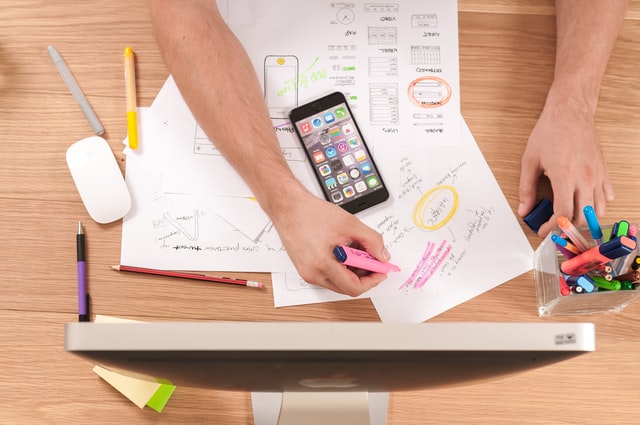 What should be the name of my brand?
What will be the niche of my brand?
How much do I charge for my product?
How will I get shoppers?
Am I able to survive in the competition?
Do I have enough reserves to survive in the tough times?
Do I have the required skills to start the business?
Is this the right time to start my business?
Does my product deliver value to the customer?
Can I visualize myself doing this business for years?
Ways to print and ship your t-shirts
Every store owner is different and has different requirements. There are multiple options to print and ship your products, and it's your call to select one of them.
Do it yourself
If you want to control the entire process, you can print and ship the t-shirts on your own.
For freedom, you need to invest in a printer and ink. You will also need to stock up the t-shirts, and for that, you require not only the physical space but also your time.
Tie up with 3rd party print service provider
Apart from DIY (Do it yourself), another option for you is to tie up with the 3rd party print service provider.
If you do not want to worry about stock and printers keeping in shape and making a limitless visit to post, this option is for you.
In this case, you do not have control over print and shipping, so that the profit might be less than the above option.
Dropship
Finally, if you do not want to design your t-shirts and sell readymade t-shirts, there is still an option for you, which is dropshipping.
For this, you need to find a wholesale vendor, select the design you like, and add it to your store. Once you get the order, your supplier will directly ship it to the shopper.
Tactics to market your product on multiple platforms
You should market your product to multiple platforms to reach your goal. Social media marketing is the best way to market your t-shirt.
Some Tips You May Find Helpful
Image and videos are the better way to interact with your customer, so try to post alluring images and videos to capture the shopper's attention.
Use proper #hashtags while posting to reach your target audience.
Find out the most engaging time to post and be consistent.
Hire an influencer to market your product that has a stronghold on their audience. The audience must relate to your brand.
You can run advertisements to reach your target audience and retarget them once they visit your store.
Above mentioned tactics are effective on various platforms like Instagram, Facebook, Twitter, and more.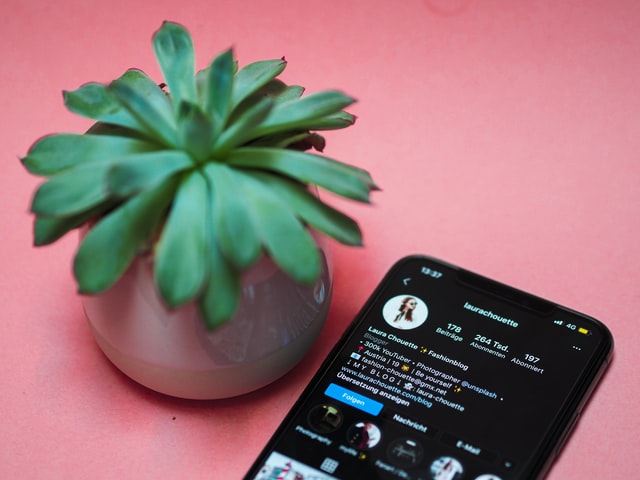 Special deals and giveaways
Every shopper likes special deals and giveaways as it reduces the cost of the product, and people love discounted stuff.
A study says that 4 out of 5 shoppers sense encouragement in making a first-time purchase with a new brand.
It might be cost-bearing for you in the long run, but it will surely help drive new customers to your online store.
Experiment with your Niche
Now you have found your niche and successfully generated sales. Think of your audience; how often do they buy new t-shirts? Quarterly? Yearly?
To generate more sales, you should try to expand the product list relatable to your brand or niche.
Another way you can experiment is with design or writing slogans. If you target a gym-goer, you should introduce a t-shirt to your store that says "No Pain, No Gain."
For designing, you need to keep experimenting by introducing new ideas or think of special occasions, holidays, events, and design accordingly.
End words
Today online selling is way easier than it was before, which also means stiff competition. Do not worry; by going through the above post, you can sell t-shirts online and make a profit. Be sure to use our strategies mentioned above to drive sales even in a competitive niche.
If you have any further questions, let us know – we will feel happy to resolve them.
Mr. Pratik Shah is Creative Head of Brush Your Ideas, a Web-to-Print technology solution offering custom product design software and Web-to-Print Storefront Solutions. He has been giving his valuable tips and suggestions about T-shirt Design Tool