There's light at the end of the tunnel for many events. It's been a tough year for businesses within the wedding and events industry, but with restrictions now easing and events back on the cards the sector should see a BIG boom! If you're a professional within the industry such as an event planner, a catering service, a wedding band (or whatever it may be!), you may be wondering how you're going to recoup the losses left behind by this pandemic.
Don't panic, you don't need to break the bank any further to market your service again. There are plenty of free simple strategies to attract new clients looking for what you do!
Below are some great ways to attract the people that are ready to book you for their next event.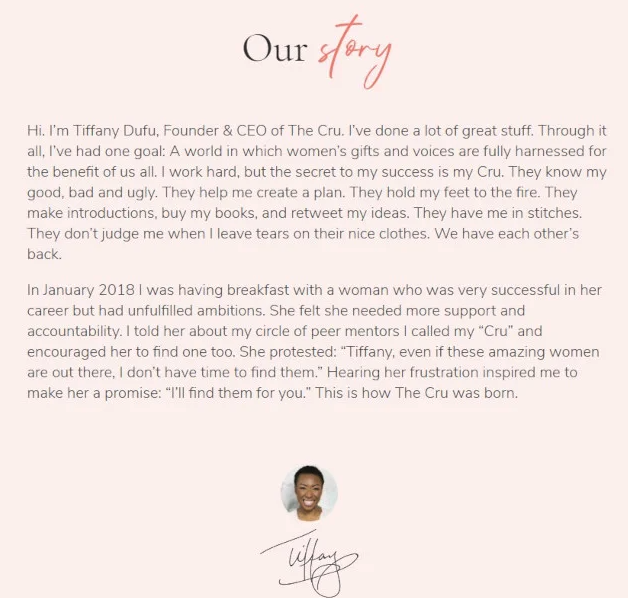 Business and branding is all about telling a story. When clients come across your business they aren't only looking at your services, they also want to know who you are, why you do what you do, and what inspires your work. They're also interested in knowing what's different about you compared with other services like yours. It may also be good to mention how your business may have changed the way it operates post pandemic.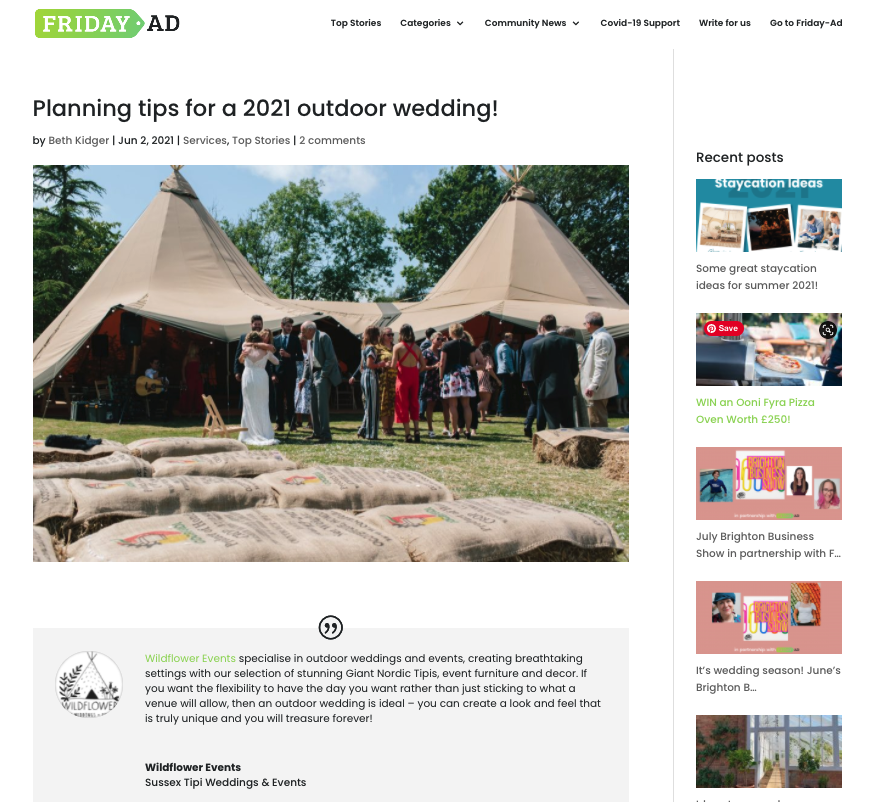 Consider becoming a guest speaker or writing for a publication. You can give tips and advice for people trying to plan their special day. This will help you to reach a wider audience by engaging with the right customers and promoting your service at the same time.
Want to shout about your business ? Why not write a blog post or create a video tutorial to share to our 50k followers on socials?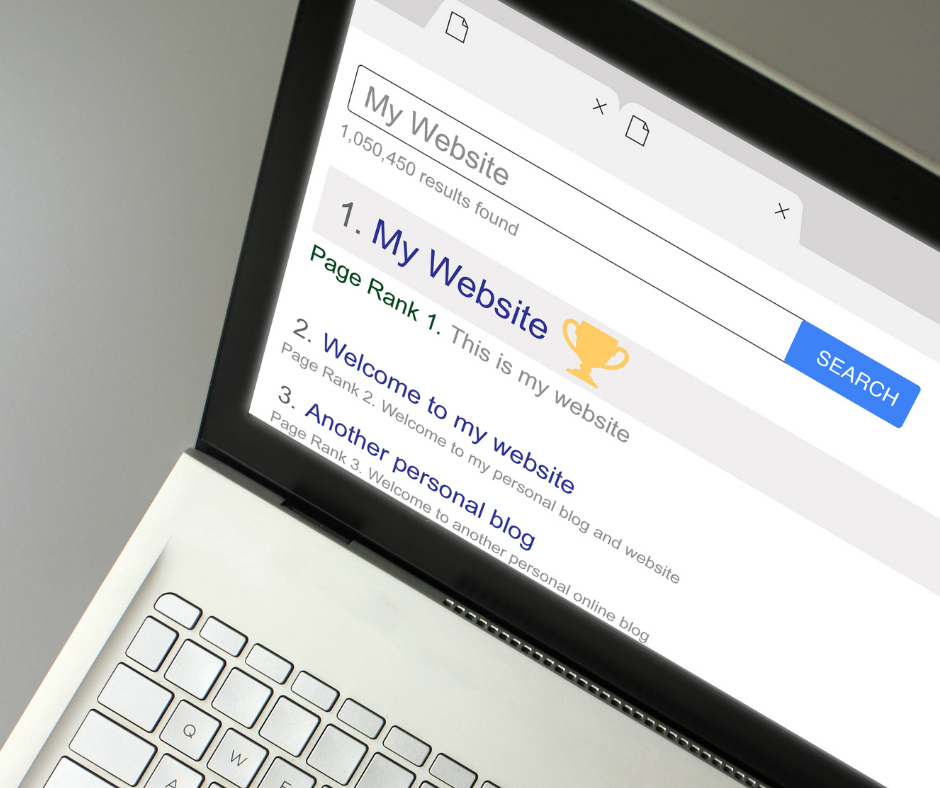 Today the majority of new leads come through online search. So, its key to spend effort and money in building your online presence. Ways you can do this include…
• Revamping your website – Make sure your site is aesthetically pleasing and user friendly. It's also important your site is mobile optimized given that so many people use mobiles over desktop when searching for a service.
• Writing good content – This is essential! Focus on creating unique content on your website and use keywords effectively. It is important to rank high in Google for your main keywords, for example "wedding cake maker," wedding photographer," or "wedding caterer," or anything else relevant. These key phrases will help you to reach further to the top of Google search and promote your wedding service business to more people.
4. Engage with past and existing clients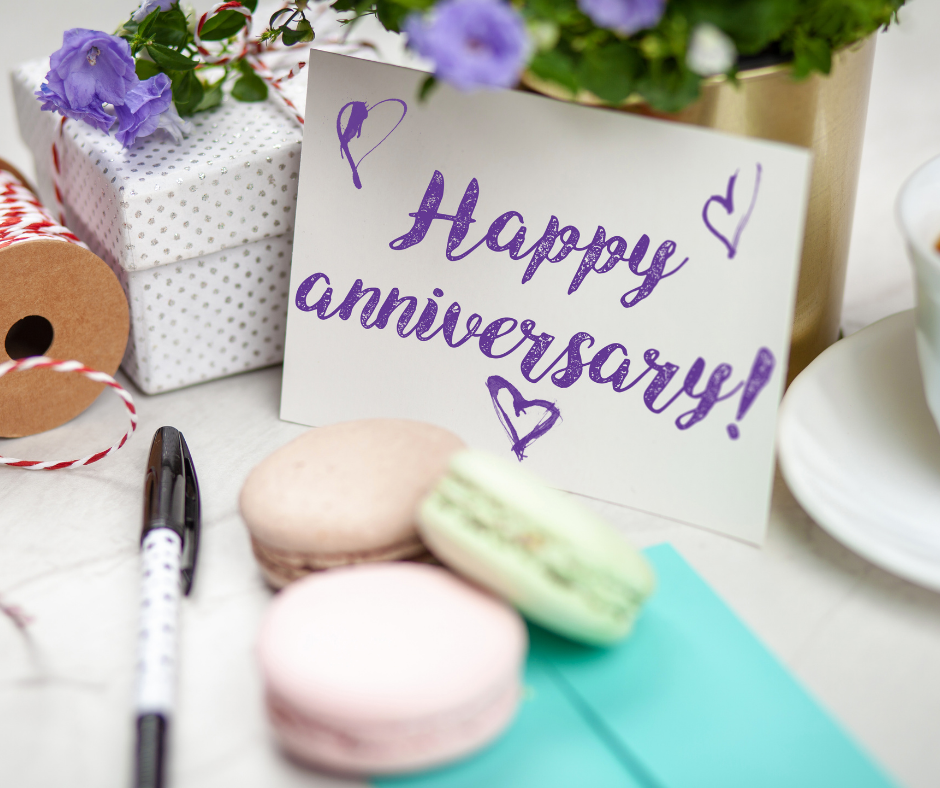 While most businesses hope for returning customers. Within the wedding industry it doesn't quite work like that (we hope!) Instead, it's great to build and sustain a good relationship with the clients you take on. This means they're more likely to recommend you to any friends they have looking for what you do!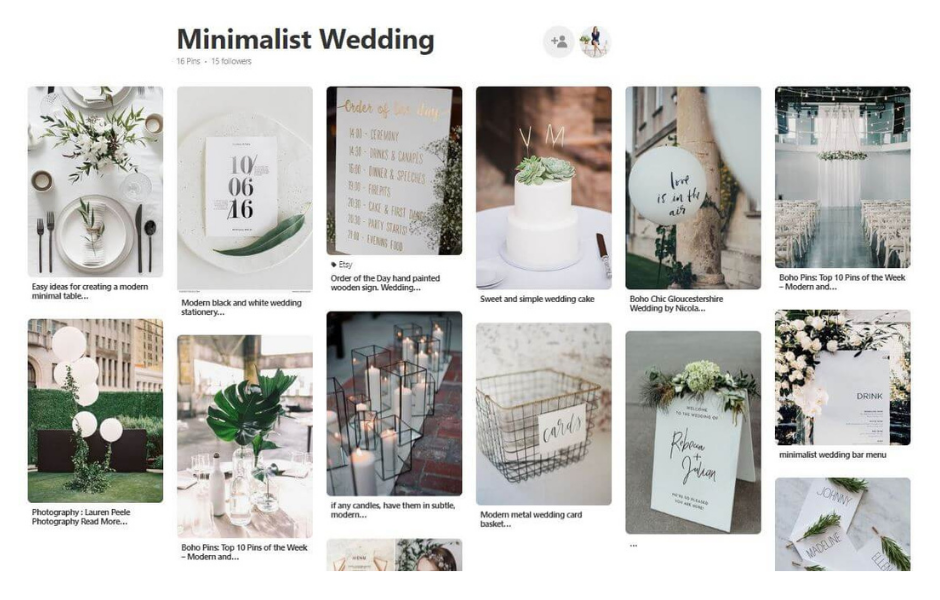 Pinterest is HUGE for anyone planning an event or wedding. If there's one platform to pick up new clients it's there. You'll find many people looking for ideas for their big day. This is exactly where you can target them. Post some inspiring content/ imagery for them to discover which then links back to your site.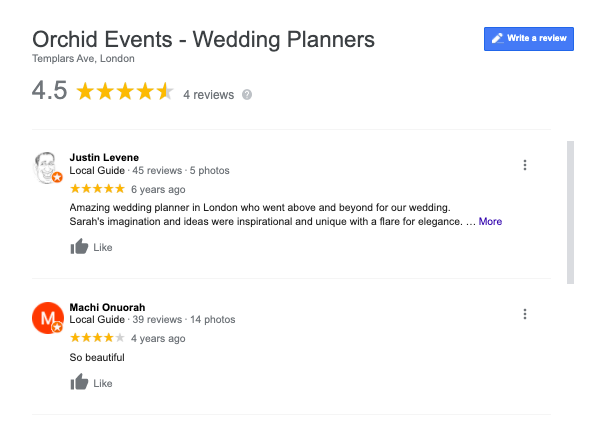 Reviews and photos are one of the most important factors people consider when deciding which companies to reach out to while planning their wedding. Nowadays people are put off a site or company that doesn't have reviews. It's better to have many positive reviews with a few negative reviews than none at all as it makes you look much more genuine.
Listing on sites such as Google My Business and Truspilot are a great way to start. Once you've built up enough positive reviews you can promote them on your website and across social media channels. For any negative ones, make sure you respond to them and address them too.
Want more people to know about your business?