STEP 2) Open the app and click on the account icon in the bottom right corner, then press 'Log in'.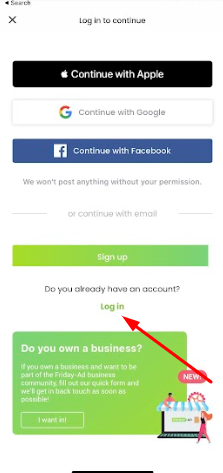 STEP 3) Click on 'Forgot password?', enter your email address (this needs to be the same address as the one which we sent the 'Claim your profile' email to, so the one we have previously contacted you on) and submit the form.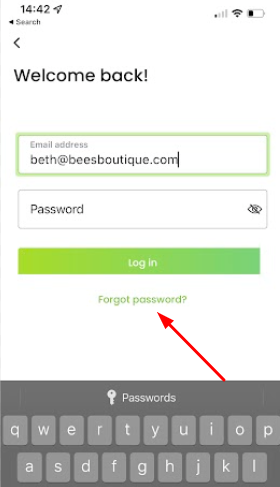 STEP 4) You will be sent an email to that address, asking you to reset your password. Follow the instructions to do so, and then log back into the app using the same email address and the new password you have just created.
YOUR PROFILE IS NOW ACTIVATED AND READY TO BE USED!
*For any queries or questions regarding your free profile or how to use it, don't hesitate to get in touch with any questions. Email beth@friday-ad.co.uk to find out more.