Adelle is a professional Hair & Makeup Artist who studied makeup for media and performance at The Arts University Bournemouth. Adelle has had hair and makeup industry experience in film & TV for various well known shows such as ITN, Top Gear & Doctor who.
Alongside Adelle's life as a makeup artist, she is also a professional athlete who has represented Great Britain on a number of occasions. She has also worked with stars of the athletics world, having done wedding hair & makeup for several GB international track & field athletes in various locations around the world.  
Adelle is often the 'go-to' hair stylist on British Athletics training camps, styling the likes of US Track & Field athlete Matt Centrowitz (1500m Olympic Champion) & Paula Radcliffe ( Former Marathon World Record Holder). Below is Adelles advice on becoming a Beauty Professional.
"The beauty industry has so much to offer creatives. I have been a hair and makeup artist for seven years now and worked in prosthetics, film & TV, fashion, beauty and bridal hair and makeup. I love the variety in the work I get to do, the social element of interacting with different clients and creative teams and the seeing others feel amazing when I finally get to reveal their finished look in the mirror". Here's some tips on how to get started, for anyone wanting to pursue a career as a freelance hair and makeup artist or beauty professional.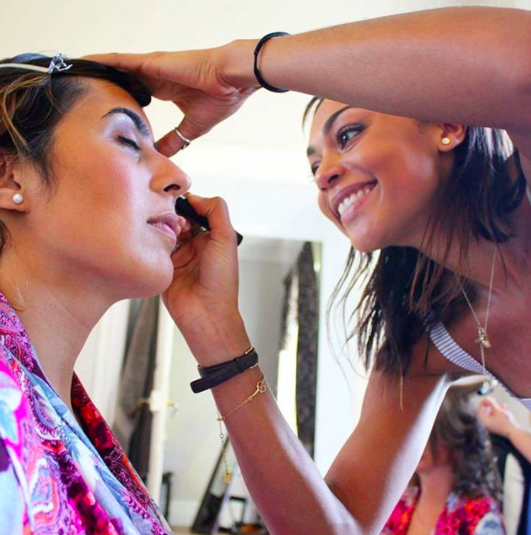 There are so many amazing courses for makeup, hair and beauty courses. Although I know a lot of successful self made makeup artists who never trained professionally, I would always recommend getting some qualifications. This will help with professionalism when it comes to hygiene standards of the industry, running your own business as well as broaden your skills and knowledge to work with a variety of clients in a range of contexts. 
I studied Makeup for media and performance at Arts University Bournemouth which was a 2 year Foundation Degree (now available as BA). The degree included Hair cutting, styling, wig & weft making, Makeup for fashion, film, theatre and TV, Prosthetics, fantasy and causality makeup. The course also provided me with the tools to know how to run a business as a professional freelancer and as well as health and safety examinations throughout. I looked at similar courses at London College of Fashion and University centre somerset for anyone who is interested in seeing what is available in higher education. However, being someone who struggles with dyslexia, I can appreciate this route isn't for everyone and there are plenty of credible courses, apprenticeships and avenues into the makeup industry aside from the university route. Below are some resources to help inspire creative pathways into the beauty industry.
1. BECTU
Bectu is the union for creative ambition. They represent over 40,000 staff, contract and freelance workers in the media and entertainment industries. Their website offers some amazing courses and resources to get started whether you are looking to be a beauty therapist, Hairstylist or MUA.
2. University/College or private Salon courses
 University courses are a great option if you know the avenue you are interested in developing further. There are some brilliant beauty therapy college courses and courses available in salon's, which can be great for securing clients or regular work in the future as well as giving prospective on if that if the right pathway for you.
3. Work on a Beauty Counters
 Some of the best makeup artist I know started working for beauty brands behind the counter. This means you can practice on a range of clients everyday and start to accumulate a professional makeup kit.
4. International Makeup Artist trade show (IMATS)
 The trade show comes to London every year hosting panels with top makeup artists, competitions for up and coming artists to showcase their work and of course a chance to buy the latest products. IMATS gave me a really good insight to the makeup industry which 
Experience is everything..
I learnt the most about being a professional freelance hair and makeup artist while assisting other artists and during industry experience. In fashion and editorial, hair and makeup tend to be very separate roles and usually distributed between two or more artists. In advertising, film, TV and bridal hair and makeup crossover quite a bit, therefore it's useful to be skilled in both. If you looking to get into more of the hair side of things, I would recommend getting work experience in a hair salon that caters for a range of different hair types, it's important that you can do all hair textures for increased employability, therefore getting the exposure and practice is crucial. In the beauty therapy sector, facialists and nail technicians are alway very separate in fashion and beauty. On the other hand for Bridal, it's useful to be qualified in a variety of skills. It's unlikely that you will always get paid for work experience so be quick to identify what will be useful for your chosen path while remembering that saying yes can lead to great networking opportunities. Here are some more suggestions of how to acquire industry experience.

1. Get in touch with artist agency's/beauty professionals and ask to be added to their assistant list or shadow them. 
2. Practice on friends and family – there are usually give the most honest feedback.
3. Take any job you can to gain experience and show enthusiasm towards your work
4. Always Carry business cards – assisting can often lead to work further down the line. 
5. When you do gain experience listen and take note – every artist does things a little differently.
It can feel daunting going self-employed especially if there is financial pressure to generate an income. I managed by balancing makeup with a part-time job initially till things began to pick up. I also stated work experience while at university so that I had already gained a lot of experience prior to graduating, which I felt really helped. When it comes down to it there are always pro's and con's for being self-employed but in my opinion the pro's outway the cons. I've listed a couple to make anyone considering this pathway aware of the challenges and positives that come with being a freelance makeup artist.
PRO's
Flexibility of working hours. 
You can be your own boss.
Work with different people everyday. 
Daily challenges to adapt and immerse yourself creatively.
CON's
Irregular income. 
Responsible for your business and Tax
Working day's can potentially be longer – usually there before & after everyone else.
Sharing your journey from the start can be a great way to accumulate a following and also help build your profile as an artist. The easiest way to do this is through getting online and blogging using social media to share your work. I would recommend having a professional profile away from your private one or just changing your content to support your business. Whatever the platform make sure you keep it up to date and shout about your successes. See suggestions of how to share your work below.
Instagram
Twitter
Youtube
Tiktok
Pintrest
Linkedin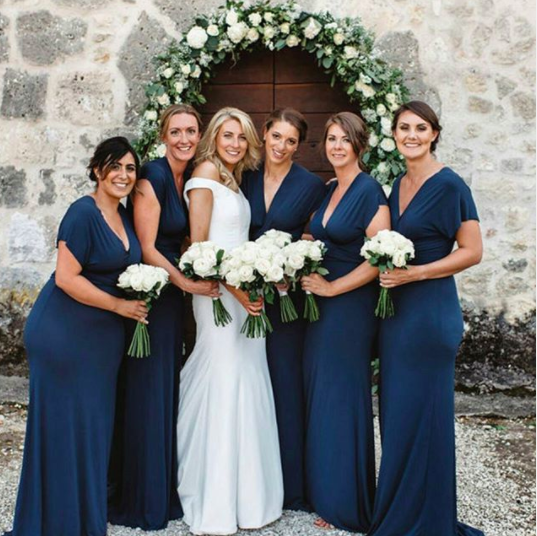 The most common way to advertise would be through online advertising platforms like Friday ad and by building a website to link to that platform. Business cards and flyers may seem old fashioned but they are a great way to stay at the forefront of someone's mind, even well after finishing a conversation. Social media is a really easy way to advertise, connect with other artists and showcase your work. Local Facebook forum groups are really useful to join and advertise. I would also recommend setting up a google business profile for future clients to see great reviews and more information linked to a variety of platforms. Below are some suggestions of how to find clients:

Online ads on sites like Friday Ad
Beauty Stack 
Social media and local group forums
Google Business profile 
Websites
Speak to photographers, stylists and other artists
Looking for a Hair & Makeup Artist?