With more sunny days around, it's time to take every opportunity you can to spend more time outside. So, what better reason is there to spend more days/ evenings outside than to make your very own garden bar! And.. with Fathers Day just around the corner, this could also be the perfect 'non-materialistic' gift for him! Not only will it encourage you to spend more time together but it's a great DIY project you can get stuck into and even replicate for your own home!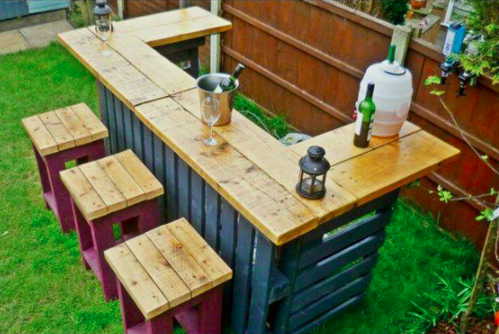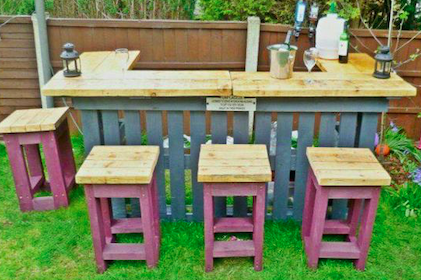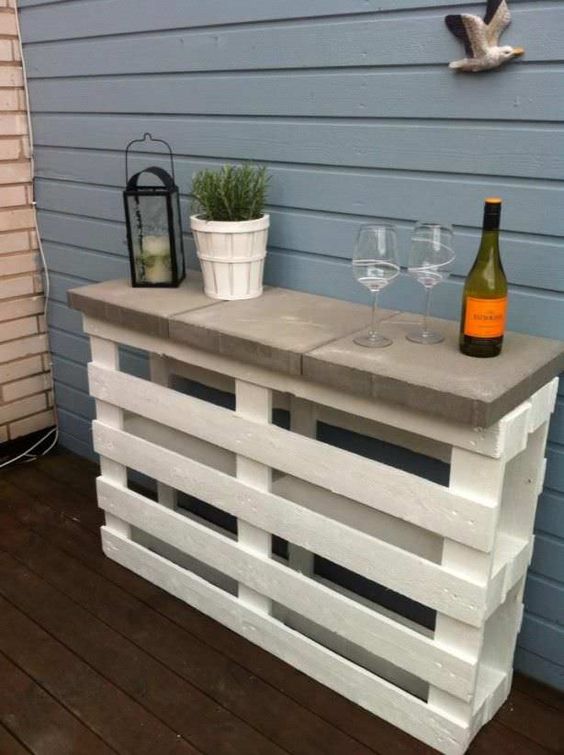 This DIY wooden pallet bar has an impressive wrap-around design and is very similar to a professional bar serving table! Make or add some stools to enjoy an evening of hosting!
If you're lacking space then you could try this simple pallet bar to attach to any wall or building! Just attach two pallets together, add a lick paint, then top with landscape pavers or anything else that would make a good top!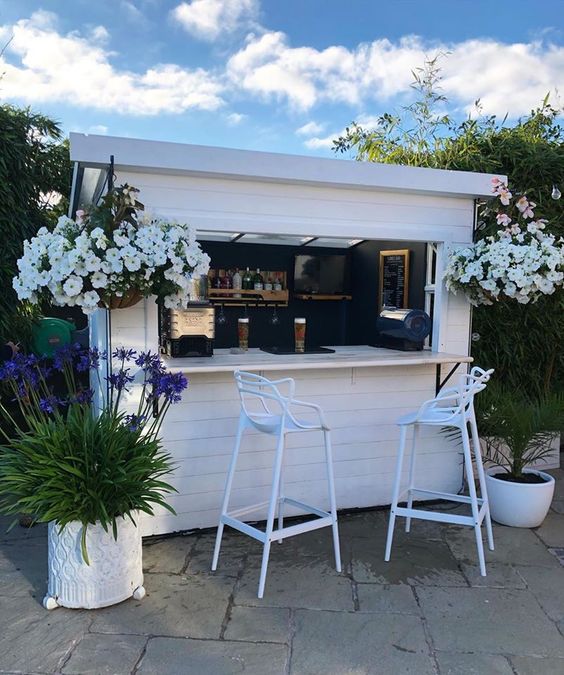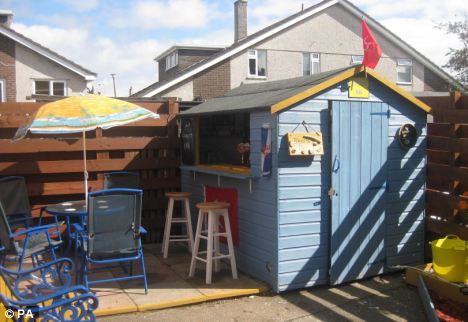 Is your shed just gathering dust and not being used like it should? Convert it into a mini bar or man cave!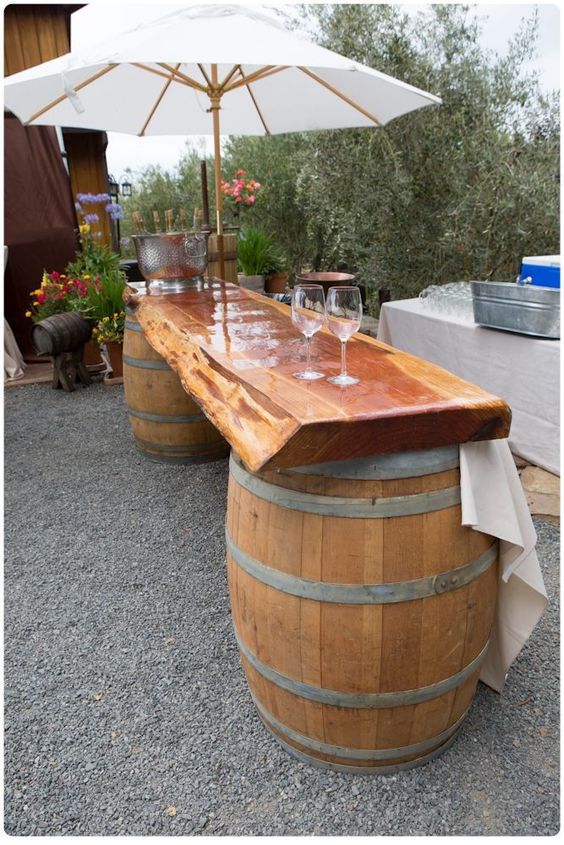 You could try creating a long bar using two barrels and a slab to balance on top.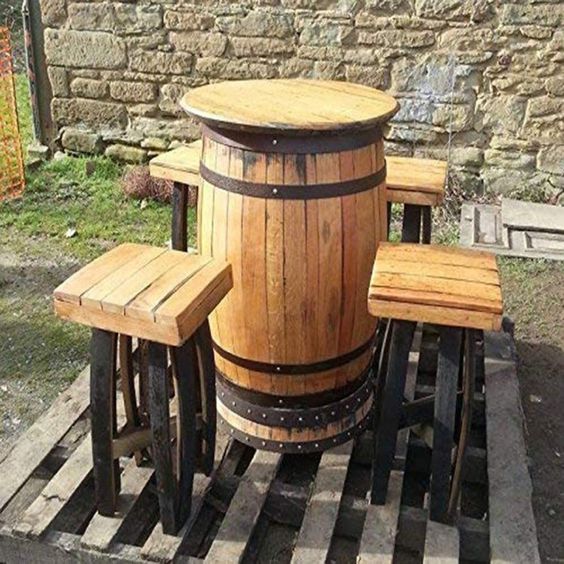 Or you could create a high sitting bar table using the barrel as a table and adding some nice stools…
DIY Drinks Cooling Ideas…
Nothing more important than keeping drinks cool. So how about creating your very own drinks cooling station with these creative repurposing ideas.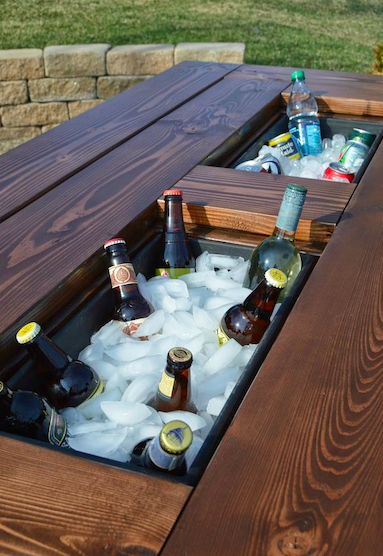 To recreate this,  you could use an old picnic table, remove the middle section and replace it with an old planter pot to be used to store the ice!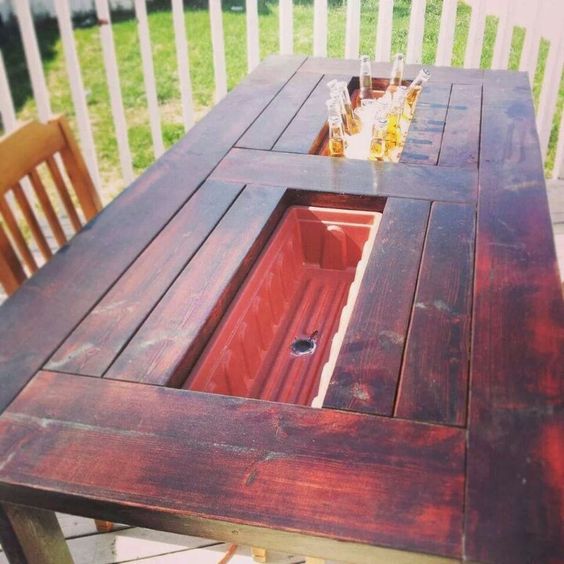 No need to go back to the fridge for more drinks!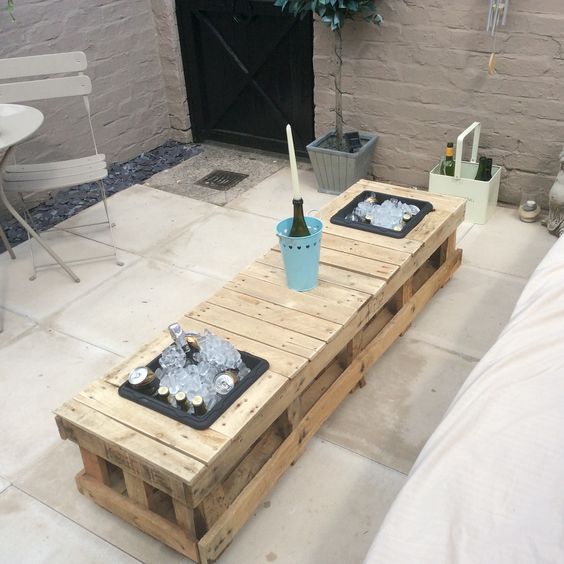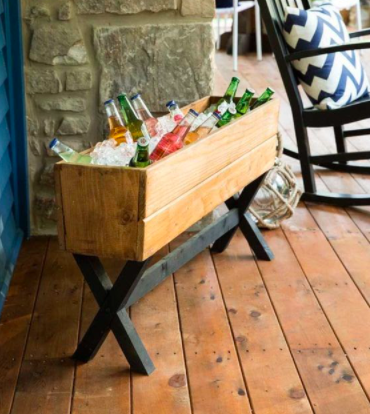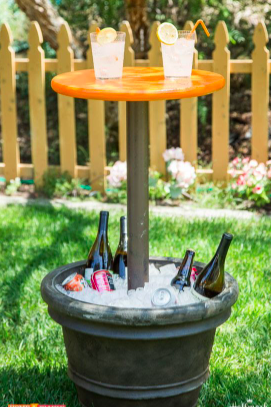 Entertainment table – This can be easily replicated with repurposed items such as old planters/ buckets , and an old PVC pipe.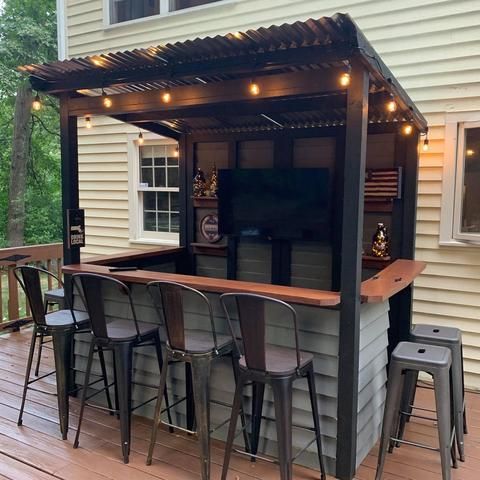 This one involves a little bit more manual work but still pretty simple to build. Whether its round or square, gazebos make a great structure for any home bar! You can often find them second hand or try and make diy version yourself. Materials like pallets and corrugated iron make great value building materials for this type of project!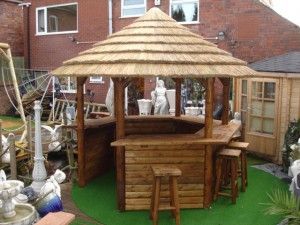 Looking to do a home project?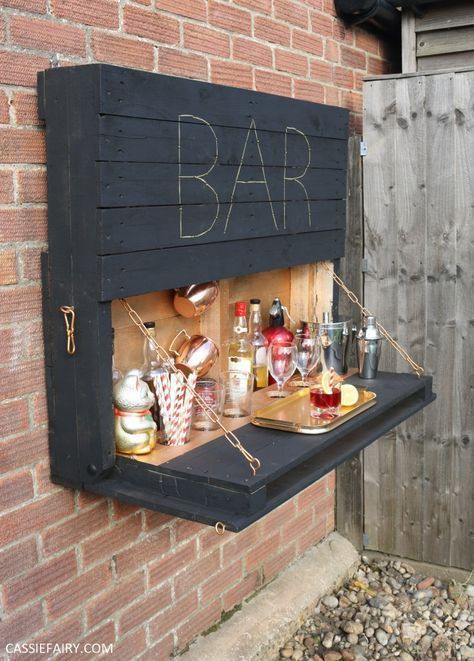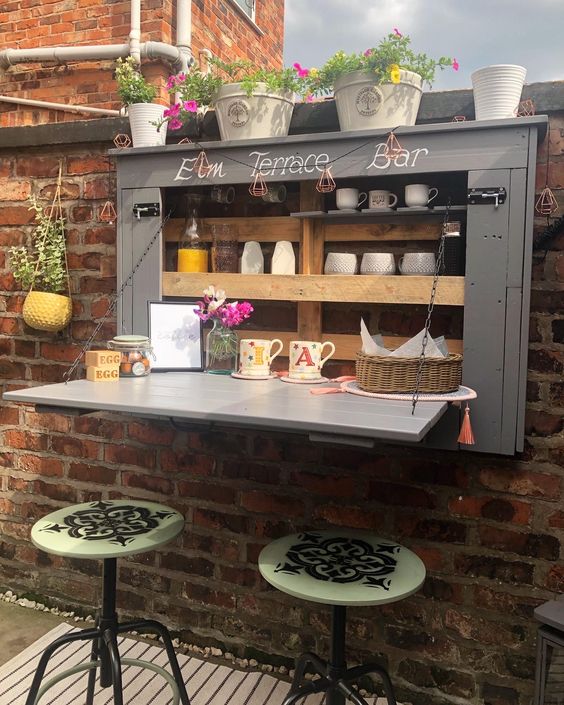 This space saving idea is genius! All you need for this project is two or three pallets, some plywood for the back and shelves, a chain and a latch! Then you'll have a trendy spot to serve drinks to your guests.