Have you always dreamt of running your own business but have never been round to making the final jump? Perhaps the pandemic has given you a bit more time to think seriously about making your dream a reality. Take some inspiration from animal lover and  entrepreneur Lucy Platt who now runs a successful growing nationwide business 'Easy DogWalker'
I use Friday-Ad to help expose 'EasyDogwalker'and let furry friends needing care in my area find me! I highly recommend it for a free listing and great deals on premium listings…
Animals have always been a Lucy's love and passion, and it was the desire to be surrounded more by what she loved that drove her to start what is now a successful and growing business! Lucy's vision for 'easyDogwalker'  has been years in the making and is the result driven attitude. Lucy grew up surrounded by animals, and was never afraid of getting her hands dirty. Lucy always enjoyed learning about animals and was fascinated by their behaviour. Over the school holidays she would always offer to take care of her family and friends' pets. This passion never went away and the desire to be around animals only developed. However, there was one other main passion which competed with this which was Lucy's love of travel which triggered her to start a career as a flight attendant!
Her job meant she was often on the go, and unfortunately wasn't able to have a dog of her own. During large periods of time off shift it was then that allowed her to spend the time in the company of her beloved furry friends. She quickly spotted a need to help people tend to their homes and pets when they could not. This gave her the idea to set up her own part-time pet sitting business on the side and found a way to balance both of her passions! With the help of good friends, she created a business plan, website and ordered uniform and merchandise for her small start-up. 
With the help of her can-do attitude and business savvy mind set saw the full potential of this business concept and it quickly advanced. She was now expanding her client base, minimising overheads and increasing productivity. Lucy now had the makings of a successful business on her hands, one that she had created, nurtured and developed right from the start!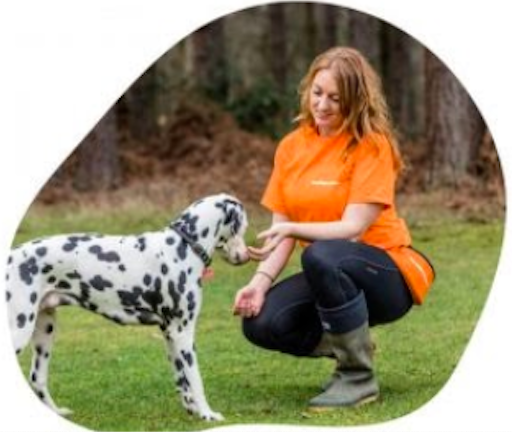 With fate on her shoulder, Lucy didn't realise her business was about change dramatically, and so was her life! During a flight to London Gatwick, Lucy met Sir Stelios, who is easyjets founder and took the opportunity to explain to him about her business. Stellios was impressed by her passion and drive, and saw the potential for success, he invited Lucy to pitch her business concept to the easyGroup and shortlisted her for the 'easy' Start-Up Entrepreneurs Award 2017. Stelios …which she won! Now she lives the lifestyle she always dreamt of – to be flexible, independent and self employed. Pursue her passions and work hard to provide the best service she and her team can. Lucy believes in delivering a reliable and professional, great value service. She also believes in the success of easyDogwalker and invests the time and energy needed to make it the best it can be. With the backing of the 'easy' brand, further investment from easyGroup and London office space – along with her genuine care and passion for animals and customer service, Lucy as easyDogwalker is rolling out this proven business model nationwide!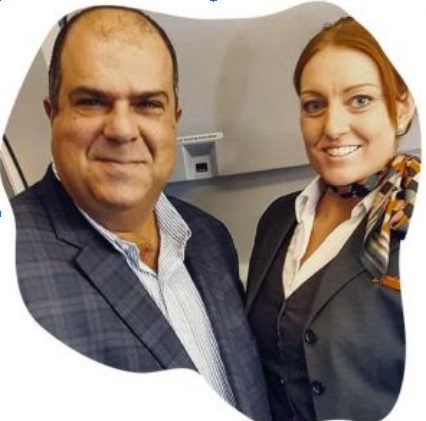 Living the lifestyle she always wanted while combining her passions and works hard to provide the best service she and her employees can. The business has meant she was able to buy her own house and provide for herself whilst still being able to move around and meet new people. 
What makes Easy Dog Walker a successful business?
Lucy believes in delivering a reliable and professional service, she also believes in the success of easyDogwalker and invests the time and energy needed to make it the best it can be. 
The pets welfare is at the centre of Lucy's priority list. Advice and backing from dog behaviourists, licensed vets and approved welfare practises are all a part of what sets easyDogwalker apart from the rest, along with flexible availability and a convenient booking and payment system.
Find out more about Easy DogWalker and the Easy group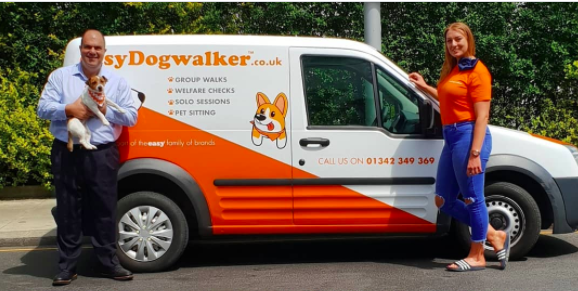 Lucy's thoughts on Friday-Ad…
"I recently re discovered FridayAd and I love it! Their new look site means listing your business is really simple and easy to do. You just follow their step by step listing preferences through drop down boxes and content builders – saving you the hassle of contemplating what to write and where!
 It has everything a simple website or Facebook page could give you in the ways of a business listing but also has an option to add your own external links too.
 It has a built in CRM (notification and messaging centre) so potential clients can easily contact you. There is a view counter so you can see how your ad and profile are performing. A review section to increase interest and SEO and even a community section to connect you to local events, groups and support."
Are you looking to get more exposure for your business?