I have been involved with publishing through books, newspapers, magazines and the media since I left school many years ago. Jobs held include editor, commercial director and various sales managers roles to name a few, I also write articles as a freelance.
A new proposal set by the Government on the banning of new fossil fuel vehicles has been brought forward by 5 years from 2040 to 2035 after climate experts indicated that the previous date would not be early enough to reduce the zero- carbon emission promise needed by the deadline of 2050.
The Prime Minister will unveil the new policy at the United Nations climate summit in November.
During the speech he said "2020 would be a defining year of climate action for the planet" although an aide later said that Mr Johnson said he did not fully get climate change, which is very worrying.
The 26th annual summit called the COP26 is being held in Glasgow in November and was set up to tackle the issues of climate change progress throughout the world by countries governing bodies.
One of the main supporters for the summit is Sir David Attenborough, he said that he was looking forward to the discussions and found it very encouraging that the UK government is launching a year of climate change action.
He was quoted as saying "the longer we leave it the worse it will get".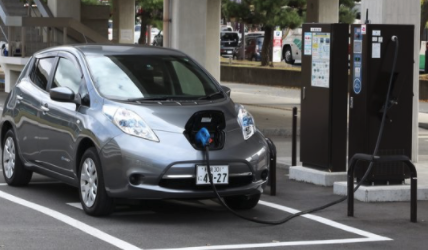 Nissan Leaf is the world's best selling electric car
Having written previous articles covering the many forms of electric vehicles recently including cars, motorbikes, scooters and bicycles we felt that it was appropriate to update the latest issues concerning these vehicles.
Because of this sensitive subject there always seems to be more questions than answers concerning electric vehicles, the same problems keep arising and seem to be either ignored completely or not answered properly.
Everyone on the planet agrees that something has to be done about the way we are abusing the earth and its contents and it is only a matter of time before the planet starts to fight back, but a lot of people have the same impression when it comes to the car problem.
Its ok promoting the latest Tesla, BMW and Mercedes at the swanky motor shows which actually cost more money than some small countries, but it doesn't help the everyday working person in the street who is on minimum wage with the need for a car to get to work or take the children to school, which raises the electric car issue, it smacks of the rich getting the latest models because they can afford it and the rest going without.
The government stress that they are allocating more money for public services, but unfortunately the reputation of these services leave a lot to be desired.
Most people who own a car will be very reluctant to give them up for public transport, especially when you consider the safety and convenience sides of owning a car.
Looking for a new vehicle?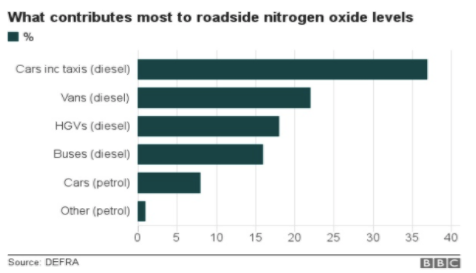 Although this issue raises its head time after time, the problem is still not solved, and is not going to go away, even if you pay a small fortune for the latest model you will still do not get a car that will do 350-400 miles per charge.
We know that the majority of the car industries are developing new technology and are trying to solve these problems, but seem to hit a brick wall when it comes to dealing with the main issues and concerns that drivers have.
Why doesn't a manufacturer come up with an electric car that is affordable, holds a charge that propels the vehicle for 400- 500 miles per charge and is self-charging, how about solar panelled windows and sun roofs or more scientific Hydrogen?
Questions without answers…
When confronted, the person in the street will ask the same questions, what about the charging points, how far will a single charge get me, how can we afford an electric car when they are so expensive, what if I have not got a driveway or a designated parking spot, how does it work if I live in a flat? All these issues have been doing the rounds ever since we started writing about electric vehicles and are still being asked. The main problem is infrastructure.
The answer to the question regarding whether we are we ready for electric vehicles yet, would have to be, no we are not, especially at this point.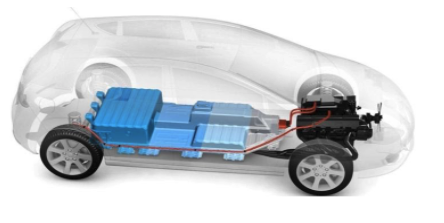 Design layout of an electric car
The five major challenges facing electric vehicles need to be the distance that a single charge will travel, choice of models from manufacturers, inexpensive alternatives, adequate charging points and most importantly who pays for the services.
The climate change committee have stressed that the cost of electric vehicles will be similar to that of fossil fuel cars by 2024-25, but at this moment they are not, if you take the most popular electric model in the UK, which is the Nissan Leaf, although a nice car, you would not describe it as a stunner and it costs £26,000 to purchase a basic model, how many people have that kind of money to pay for a car, Not many? The government does produce a £3,500 subsidy, but for many the cost is still far too high. 
Most new technology comes at a premium, that's because battery advancement is still developing and requires experience and engineering when using raw materials.
There have been experiments carried out at the top establishments whose findings have found that the batteries in electric vehicles create more emissions than normal fossil fuel models, purely because of the amount of batteries involved.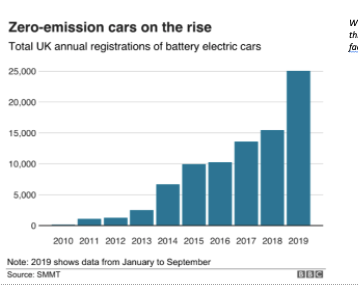 Talking of raw materials, Toyota have recently been testing Hydrogen in their forklift truck models, will this be a forerunner for future vehicles or will the use Hydrogen be seen to be far too volatile?
Whatever type of vehicle you choose, two of the main parts are bearings and belts.
Companies like Bearingtech have the knowledge and expertise to help you recognise the type of parts and accessories that is needed to keep your car on the road, and above all safe.
Currently there is no total UK scrappage scheme in place for petrol and diesel vehicles at the moment and it`s unclear if it is considering any type of scheme in the future.
In London however the Mayor of London Sadiq Khan has announced that a £25m scrappage scheme will be put into place to take older fossil fuel vehicles off the road, and by doing so will reduce the CO2 pollution levels.
Leading up to 2035 you will still be able to buy hybrid, petrol and diesel cars before the sale of fossil fuel model cars cease the following year.
There could be a possibility of a sales boom for petrol and diesel cars in 2034 as motorist`s prepare to purchase non-combustible models for the first time.
Cleaner Energy and Environment
We all want cleaner energy, less pollution, a better environment to live in for our children and loved ones and the animals that roam the planet and swim in the seas and oceans, but there must be a sensible way of phasing these vehicle options in without such radical change.
In a personal point of view, there seems to be such a demand on the UK and parts of Europe to make these changes happen now, no matter what the cost or how it affects its people, and yet other parts of the world still continue to pump out tonnes of pollution on a daily basis continually.
Has Asia taken note, will whaling be stopped, how about slave labour in sweat boxes that use old fashioned methods by producing more emissions than most other countries, how about the countries that keep testing missiles in the ocean`s, can you imagine the damage that that causes, will America change its stance on climate change, recently North Korea launched 4 rockets into the atmosphere which no doubt causes untold harm, if the current coronavirus isn't enough to worry about, then when will we learn?
When you think of these factors the difference between a car engine running and a missile exploding in the sea is a complete different set of circumstances.
It seems that the whole world problems are sitting squarely on the shoulders of the UK and its more advanced European neighbours, surely any climate changes must be a joint effort between all countries, at the end of the day it is not a European planet its everybody`s responsibility to save the world, it`s no good all looking around and pointing the finger at each other, everybody has to make a stand, whether the industry be motoring, manufacturing, engineering or industrial production, things will only be better by all working together side by side, the sooner all nations realise this the better the situation will be.