For anyone wondering how to relieve lower back pain, a good place to start is your bedroom. Old, sagging mattresses can aggravate or even cause back pain, and investing in a new one can make a world of difference to your health – especially if your current mattress is over eight years old. 
But with numerous options, high prices, and sometimes pushy salespeople, knowing how to shop for a mattress is often less than straightforward. Here are four tips for buying a good quality mattress for back pain, whether you're buying second-hand or purchasing new.
1. Firmer May Not Be Better
You may have heard that the best mattresses for back pain are firm, as a hard mattress is thought to better support the spine. However, this long-standing advice may not necessarily be true. In reality, the best mattress is the one that you find most comfortable. And let's be honest – firm mattresses are not always terribly comfortable. 

So how do you know which one is right for you? A good place to start your search is by testing medium-firm options, which conform to the curves of your body and keep your spine aligned. Keep in mind that for some people, a soft mattress may even be suitable. 
While preference should indeed guide your decision-making, it's vital to keep your preferred sleeping position in mind as well. The mattress's firmness should complement how you like to sleep, a consideration that often means the difference between fitful nights and waking up refreshed. 
Here are some tips for choosing the best mattresses for back pain based on sleeping style. 
Side sleepers

: Side sleepers typically fare best with a soft mattress, which cushions the hips and shoulders and alleviates pressure on those areas. To achieve that support, the mattress must have some give, though it should still hold you correctly. 

Back sleepers

: Medium-firm mattresses are excellent options for back sleepers, who need strong spine support to keep the back and hips from collapsing. However, back sleepers typically have the most leeway to choose a mattress, as many different firmness levels could work for them. 

Stomach sleepers

: Stomach sleepers want to avoid their hips and pelvis sinking below the shoulders, which can put a strain on the spine. Medium to firm mattresses are better for stomach sleepers. Keep in mind that this position may trigger discomfort in people with low back pain, so you may want to try changing your sleep habits. 
Weight: Weight also plays a role in how firm a mattress should be. In general, the heavier you are, the firmer your mattress should be.
2. Buy Proper Support for Your Mattress
Another critical part of shopping for a mattress is ensuring that you buy the proper support. There are three kinds: 
Box springs

Solid bases

Wooden slat platforms
A foundation is necessary to absorb stress and weight from the mattress and avoid sagging. Without it, your mattress may support you less effectively and aggravate back pain. It's a good idea to purchase the mattresses and foundations from the same manufacturer, with many brands designing support specifically for their mattresses.

Additionally, if you're someone whose pains change location from day to day, investing in a quality adjustable bed may be a good idea. You can lower, bend, or raise different sections of these beds and therefore find a comfortable position regardless of where you have pain. Many even allow for dual functionality, so you can adjust your side independent of your partner's.
3. Remember Breathability
Breathability is a vital factor to consider when shopping for a mattress. Getting a good night's rest depends on how comfortable you are in bed – especially for people with back problems – and breathability is an integral part of comfort. 
This factor is particularly relevant if you're considering a memory foam mattress, which is widely considered to be less breathable (especially if you are taller or heavier). However, there's nothing to fear if you want memory foam. Technology has advanced considerably, and most memory foam mattresses are now designed to sleep cool. 
Some terms that describe these cooling mechanisms in memory foam include air cooling systems, perforated mattresses, or open-cell memory foam, so check for those. You can also read customer reviews to get a feel for how breathable a mattress is.
4. Shop for a Mattress with a Money-back Guarantee
Our final tip is to only purchase a mattress with a money-back guarantee. 
The reason is simple: it takes time to see how your back pain responds to a new mattress. Laying on it for a few minutes in the store isn't enough. Rather, most people need somewhere between two to four weeks to determine if their choice is the best mattress for them. In some cases, it may take up to eight weeks as your body adjusts to the new bed.
This long adjustment period is problematic because it means that you can spend a lot of money on a mattress that may not help your pain. Thankfully, plenty of companies offer money-back guarantees that allow you to test your new bed. With these guarantees, if you determine that the mattress you chose isn't right for you, you can return it with no strings attached.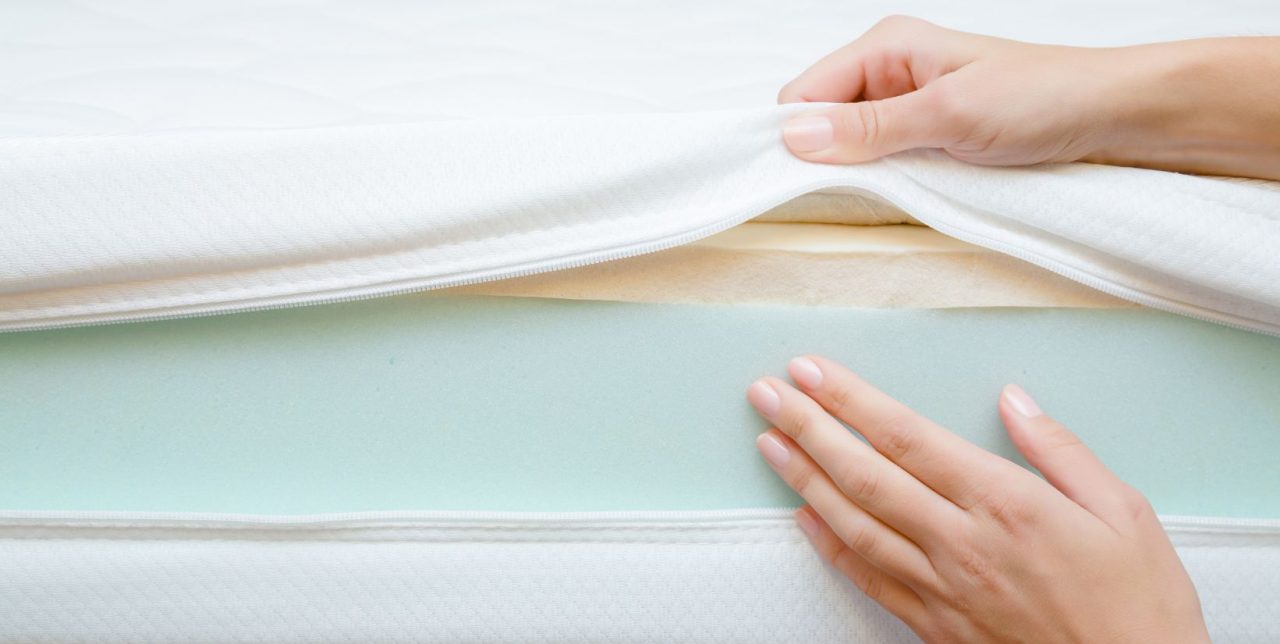 The length of money-back guarantees varies, but in general, you should look for one that lasts at least a month. Be sure to check that the mattress you're considering has a money-back guarantee, as not all do. The brands that usually offer the best money-back guarantees, however, are bed-in-a-box brands. Because there are not usually brick and mortar stores where you can try the mattress, most brands make up for this by offering extensive trial periods.
Final Thoughts
With so many factors to consider, such as price, mattress type, and accessories, finding the proper mattress to alleviate back pain can feel daunting – but it doesn't have to be. A little knowledge of your sleep style and a good money-back guarantee goes a long way towards ensuring restorative nights and pain-free days.
Looking to sell your mattress? Or perhaps you had purchased an ill-suited bed without a money-back guarantee! Make a fresh start and post your bedroom items on Friday-Ad today!