What better way to enjoy your time together this Christmas than to get out a board game and have some good old-fashioned family fun around the table? Pour a drink, get the dice rolling and unleash your competitive spirit! Here's a handy refresher about what types of games you can play with kids, parents and grandparents, and we reckon this selection offers something for everyone:
Balderdash
Balderdash is a much loved board game of bluffing and trivia which was created back in 1984. We think it would be a winner after Christmas dinner – certainly many people have enjoyed it – over 15 million copies have been sold worldwide to date!  If you like word games, such as Scrabble, you'll love this. Balderdash contains several cards with real words nobody has heard of. After one of those words has been read aloud, players try to come up with definitions that at least sound plausible, because points are later awarded for every opposing player who guessed that your definition was the correct one. The more answers you get correct or the more people you con into believing your answer – the more you score. This hilarious bluffing game will keep the family entertained for hours.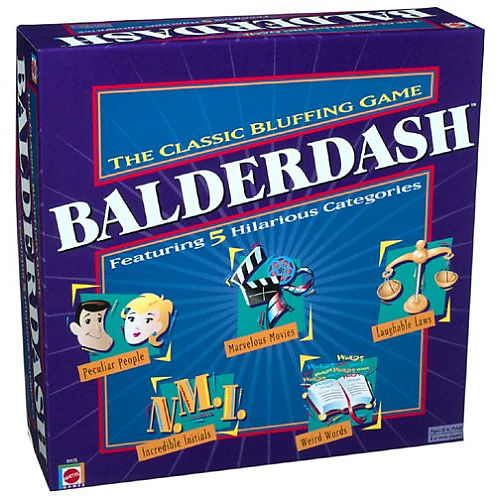 Balderdash features more than 2000 questions in five baffling categories – words, people, initials movies and laws.
Beat the Parents
This fairly new board game from well-established toy company Imagination suits all ages, and according to rave reviews online is likely to be played again and again if you make the investment. The central premise is: Do grown-ups really know better? Essentially it's a beat the parents trivia game, with knowledge being tested by a wide variety of general knowledge and fun questions on cards. We like the fact that both adults and children are well catered for with the levels of knowledge tested by the question cards. The aim of this fast moving game is to progress your token across the board while watching out carefully for out for irritating wild cards that can send you speeding ahead or sliding backwards. It's a hit because kids love the idea of beating their parents!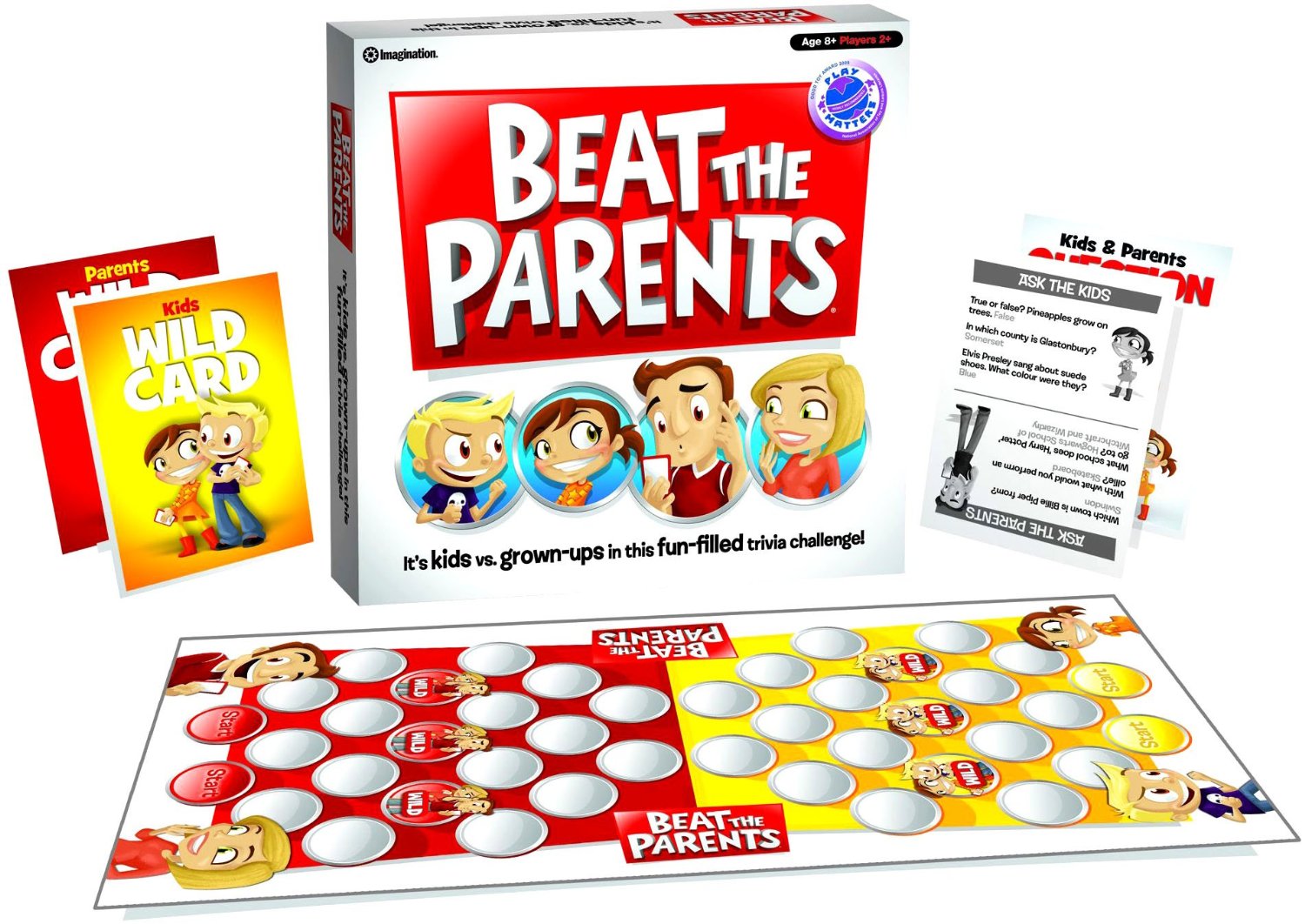 For 2-4 players, the game includes 101 question cards, 64 wild cards, game pieces and board.
Cards Against Humanity
Here's one just for the grown-ups! Described in its own marketing material as 'The party game for horrible people' it's a modern, quirky, outrageous game that rails against the establishment. Fans adore it, but be warned – there are swear words, sexual references and political themes that could upset some players. If you are sensitive to human rights, racism, sexism and take the world very seriously, then this game is not for you. The rules are easy, and played with the right people, Cards Against Humanity can be hilarious. Each player has a handful of the white cards which are a random assortment of potential answers to the black cards which are a diverse set of questions. Each turn one player reads a question out, everyone else puts together the answer they think is funniest and puts it face down in a pile keeping it a secret. Once all cards are handed in, the person who asked the question reads out the answers and chooses his or her favourite, and that person then gets a point.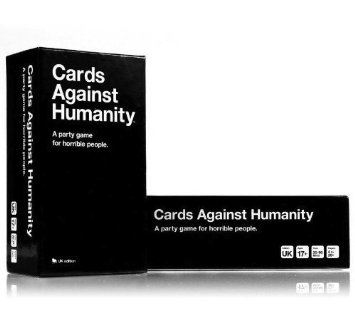 If you are buying this game for some anarchic Christmas fun, make sure you buy the UK edition.
Wordsearch
Wordsearch demands your attention and only the sharpest eyed and quickest witted can win! Up to 4 players can play, and you have to find the hidden words before your opponents do in this time-pressurise puzzle game. It's educational as you're looking for words along a theme at each stage, but the fun takes over, so it's a brilliant way to get kids thinking, learning new words, and building up their spelling knowledge while having a laugh. Adults enjoy this game too and it's quick and easy to set up and get going. We think the design of this game is excellent with a clear layout of the circular word cards, clever way of moving round the word to be searched for, and a neat way of covering the words as you find them with see-through buttons. The packaging is excellent too.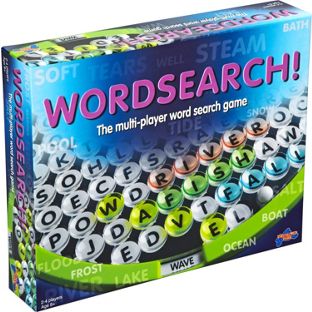 Wordsearch is for 2 to 4 players and includes 10 double-sided game cards with 20 different themes
Cluedo
Cluedo is the world famous murder mystery game where players must fathom out who murdered the game's victim, where it took place and with what weapon Was it suspicious Colonel Mustard, in the library with the lead pipe? Or could it have been Miss Scarlet in the library with the rope? This is ideal for enthusiastic detectives from age 8 to 80 and today you can buy a variety of different version – some with a modern or themed twist. The game is much like taking part in an episode of Poirot. Each player takes on the role of one of the six suspects, and attempts to deduce the correct answer by strategically moving around a game board. You'll find yourself in rooms of a mansion and collecting clues about the circumstances of the murder from the other players. It's great fun and really gets the little grey cells working!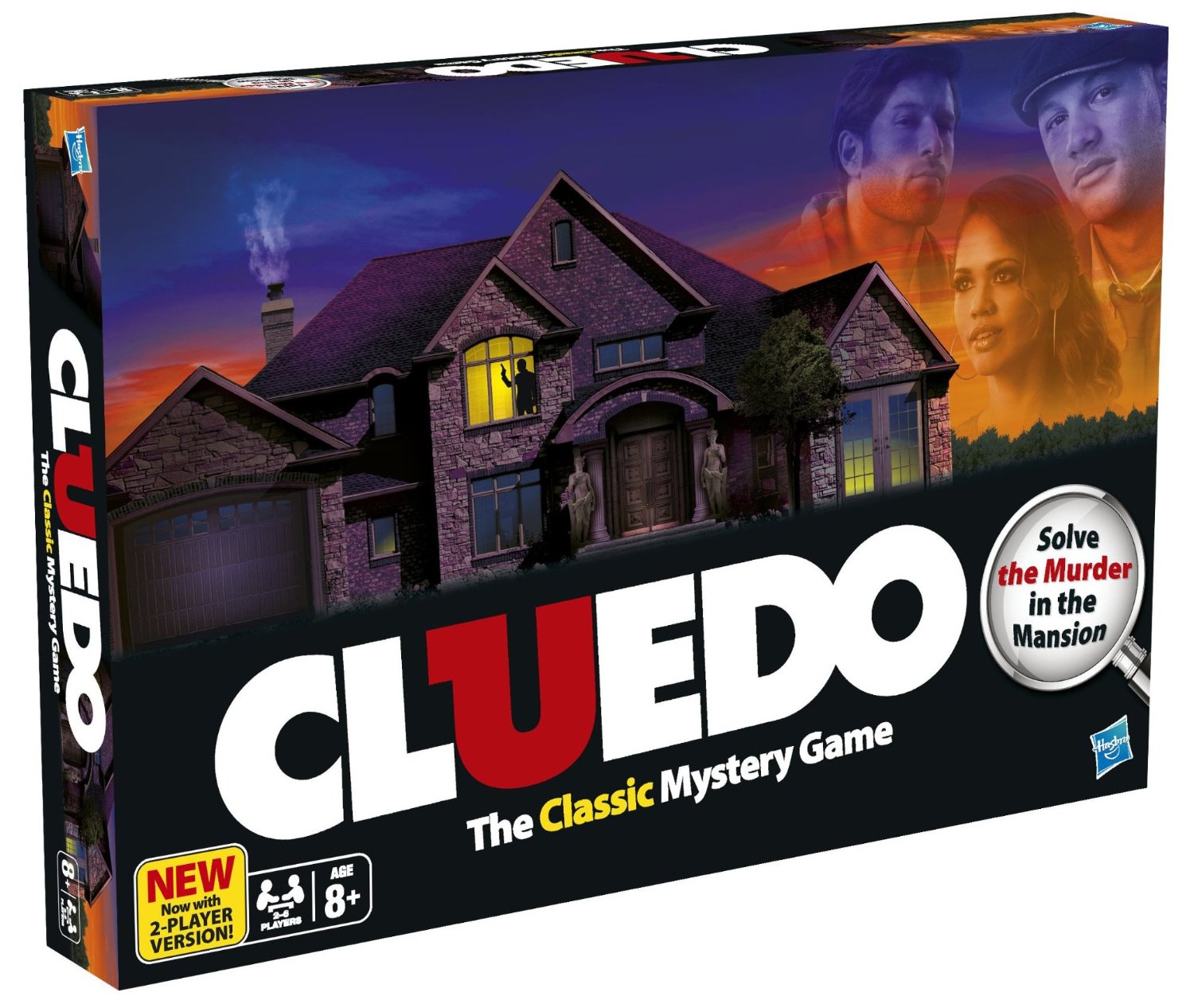 For 3 to 6 players – all trying to work out who committed the murder!
Trivial Pursuit
Ok, it's been around since the early 1980s but it's hard to beat a game of Triv! Trivial Pursuit is probably one of the most successful board games to be invented in modern times, and it is really a general knowledge quiz – the more general knowledge you have the better the chance you have of winning. Victory is determined by a player's ability to answer questions as they proceed round the board – categories include History, Sport, Entertainment and you need to win a piece of 'pie' for each. The first person to fill all sections of his or her pie and get back to the centre is the winner. You can buy different versions today – designed for younger players, or themed with promotional tie ins such as Star Wars and Lord of the Rings.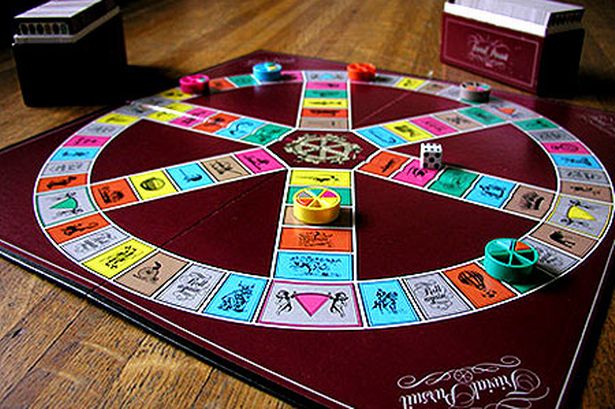 We'd recommend the special Family Edition Trivial Pursuit, which has separate question cards for kids and for adults
Rapidough
This is a simple but very effective idea for a game – it's essentially sculpting charades! Played by up to three teams, sculptors must sculpt the entry on their card. The 1st team to guess what their sculptor is creating wins the round. But, there's a twist – the winning team gets to take a plug of dough from the losing team, meaning there's a chance of ending up with a pea sized piece of dough. Some of the things you have to create are very bizarre – it could be anything from tea pot to an atom bomb – so very testing! Online reviews say they love the fact that older kids and grown ups can enjoy this alongside smaller children. No alcohol required to make this game laugh out loud fun over the Christmas break!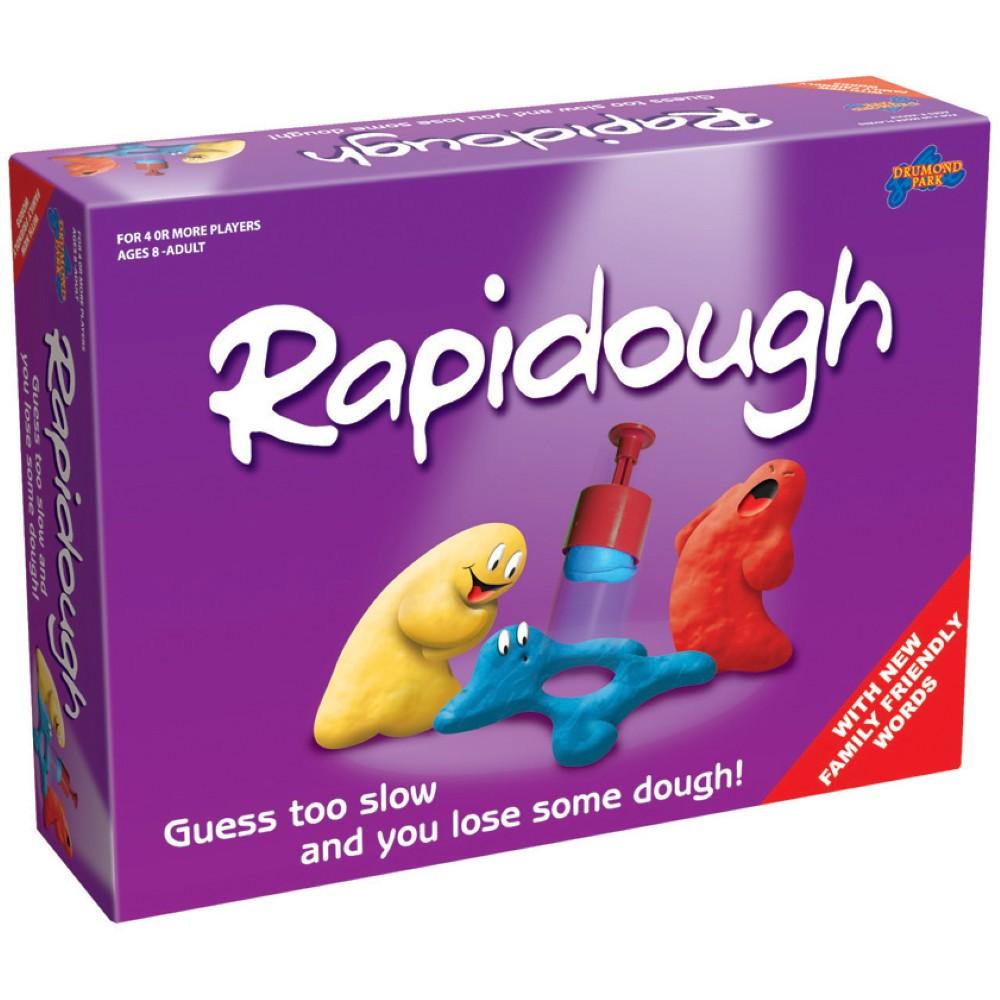 Players have to be in teams of at least 2 people and you can play with two or three teams. The game is usually quite quick, about 30 minutes a time.
There are plenty of second hand board games listed on Friday Ad, so grab one now and keep the whole family entertaining this Christmas.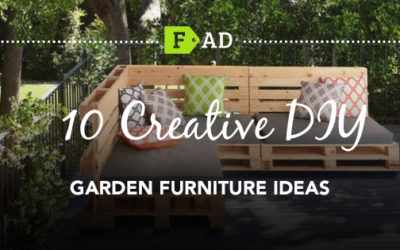 Looking for an easy way to spruce up your garden this summer? 'DIY' usually sounds like a bit of a chore when it comes to doing it yourself. However, these ten 'handmade' garden furniture tricks are totally doable projects you'll wanna steal. They will save you money...