Christmas is a time for giving, sharing and having fun with loved ones, and no Christmas would be the same without playing a board game as a family. However, this can be difficult due to the vast size of participants, but if you have the right board game it can really bring everyone together. Here at Friday-Ad, we are big fans of board games and every year we engage in a spot of healthy competition, therefore, we have come up with our list of the best board games to play at Christmas to help you on your special day.
1.

Scrabble
If you haven't played Scrabble before, then you have been missing out. For years, Scrabble has given hours of fun for kids and adult alike, we feel it is a must-have for every home. If you aren't aware how to play, it is a crossword-style board game that requires players to spell out words using letter 'tiles' each with a variety of number values i.e A =1, Z =10. The game is played until there is no more room left on the board and the winner is the person with the highest total score value. However, even though this is a great family board game, prepare yourself with disputes over the legality of words used. A helpful hint, have a dictionary to hand just in case arguments do occur to dispel any questionable words.
2.

Trivial Pursuit
Like Scrabble, Trivial Pursuit is one of the all time classics when it comes to board games.  Since it burst onto the scene in the 80s, it created a brand new genre of trivia-based board games. For those of you not in the know, players work individually or together in teams to correctly answer trivia questions which are separated into 6 different categories – Geography, Entertainment, History, Arts & Literature, Science & Nature and Sports & Leisure. If you correctly answer the given question on a particular topic, you a coloured tile that represents that topic. The aim is the gain all the tiles and the first one back to the centre wins.
Picture courtesy of Claus Rebler via Flickr
3.

Risk
Risk is one of the oldest board games within our list, having been first published in 1957. Over the 50+ years, there have been a large number of versions created. This is a sign of a classic delivering throughout the ages. The only negative that could be associated with it is that sometimes it can take a long time to finish, and so patience is key to success. After all, world domination won't happen overnight.
The game is played with 2- 6 players and is a strategy based game, with the ultimate goal of world domination. Whilst this isn't a typical Christmas board game to play with your family, we feel you couldn't have a best board games list without including this Behemoth within the industry.
4.

Monopoly
Monopoly was created in 1902, and originally named 'The Landlords Game' is known by many as Britains' favourite board game to play at Christmas. Naturally – like Risk – Monopoly has scene itself being reincarnated into many different forms, genres and brands, with there being 1000s of different editions being created from Simpsons to Powerpuff Girls Monopoly. The world's best-selling board game in now available in 114 countries and in 47 different languages. So, with Christmas around the corner you can't discount this all-time classic.
5.

Articulate!
This fast talking description board game has been taking the UK by storm in recent times, so much so that it took over Trivial Pursuit at the top of UK adult games list.  The game encourages 4-20+ to describe words from different categories to their teammates as fast as they can within the 30 seconds given. For each correct answer, players get to move one space around the board, with the aim of the game to get all the way around before the opposition.
Articulate! is fun for all the family with countless laughs available if you haven't played it before we'd definitely recommend it as a must-have this Christmas.
Picture courtesy of Lee Haywood via Flickr
6.

Cluedo
The classic murder mystery game has taken on many forms with a number of guilty parties being involved, but the concept has remained constant. A murder has taken place in a country house and the players must try and discover the culprit of the crime, the murder weapon and in which room the murder took place. A card from the stack of characters, rooms and murder weapons is placed in an envelope. Each player then decides which character they would like to be and is given a card for both a room in the house and a murder weapon – as these are not contained in the envelope they can be discounted from the investigation. The aim of the game is to be the first person to identify the correct murderer, room and weapon first. The reason Cluedo works well as a family game due to its simple concept. Like most cult classics, there is a variety of different versions of Cluedo.
Picture courtesy of Mighty June via Flickr
7.

Cranium 
Cranium is a perfect family board game to play this Christmas, bringing together aspects from a variety of other games in a fun new way. It manages to do this with a relatively short playing time – up to an hour – meaning that everyone is kept entertained throughout. Players are encouraged to get into teams, with the main aim to get round the board and into the centre before your opponents. This is achieved by completing a series of tasks across 4 areas – Creative Cat, Data Head, Word Worm and Star Performer. As the names suggest, players are asked amongst other things, to create things out of clay, answer true or false questions, spell words backwards and solve cryptic clues, and perform a particular task for their teammates to guess.
Picture courtesy of Jon Ross via Flickr
8.

Telestrations
You might be asking yourself, "What's Telestrations?". Well, for one thing, this game will give you and your family guaranteed laughs, making it perfect for Christmas Day. The game works similar to Chinese Whispers, where one person whispers to another person, who in turn whispers to someone else and so on. However, with Telestrations the first person writes a phrase, and the second person has to draw an image of that phrase, and then the next person draws a picture of that phrase and so on. The final person has to write what they think the phrase is from the final drawing. With everyone writing and drawing at the same time, the game can get quite hectic but it is a lot fo fun, definitely one worth considering this Christmas.
Photo courtesy of Phil Campbell via Flickr
9.

Sorry!
Now, if you haven't played Sorry! you really have been missing out. The objective of Sorry! is to be the first player to get all four of your coloured Hershey's Kiss-shaped pieces to your 'home' spot. Whilst moving around the board, if you land on the same square as another 'pawn' you may kick that piece back to it's starting spot added by a hugely sarcastic 'sorry'. The winner is the person that gets all of their pawns back home first. This is a brilliant game and encourages a bit of light-hearted competition for all to enjoy.
2013 brought about a new edition to this classic board game and with it a few rule changes came with it. Now, change isn't for everyone so if you are a purist then maybe the 2013 version won't be for you. But, if you haven't played it before, no matter what version you play, you will have fun this Christmas with Sorry!.
Picture courtesy of John Liu via Flickr
10. Snakes and Ladders
Now we couldn't have a list of Top 10 board games to play at Christmas without including one of everyone's favourites, Snakes and Ladders. The easy to play, family fun game has been around for years and has entertained the lives of many. The reason it is in our Top 10 is purely for its ease of play and it doesn't take up the entire day if you've got an afternoon stroll planned or you have to visit some extended family.
Picture courtesty of muffInn via Flickr
---
That concludes our list of top 10 board games to play this Christmas. What do you think? Did we miss any out? Connect with us on Facebook or Twitter and let us know.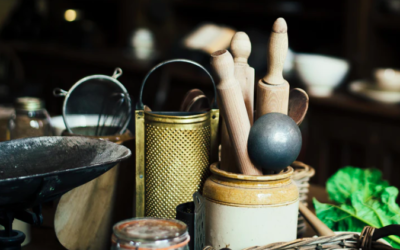 If you love to cook or have a new kitchen to deck out, you're probably wondering what kitchen tools to get. Having the right equipment can make all the difference in the kitchen and will help you wow your friends with your culinary creations. Check out our list of the...