Are you feeling that you need a career change, but not sure where to start? Or are you simply looking for your first job? It all starts with a CV. You may have heard that the average recruiter spends 6 seconds looking at a CV to decide whether it's worth keeping, well it's true! So you need your CV to catch their attention as first impressions really do count.
Here are the best tips to make your job application attracts the recruiters after your after..
Let's start with the basics. A CV, short for Curriculum Vitae, is essentially a document that shows a snapshot of your past academic and professional experience. Your key skills, work experience and academic achievements all need to be included, alongside a personal profile with interests and hobbies to showcase your personality! 
From a shop assistant to a skydiver, every job that you apply for will ask for your CV. Therefore it must be the best it can be.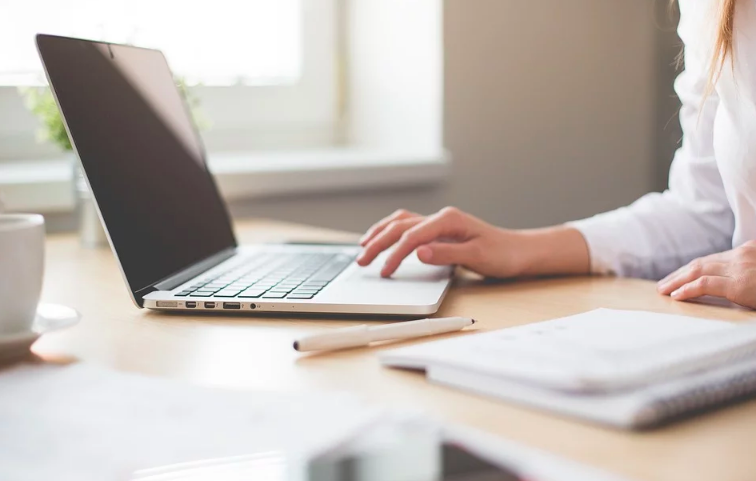 The usual standard to a CV is a 2-page format, so try not to write a full page on just your past education. Employers are only looking for concise and relevant factors that show off who you are, so that (in the end) they can employ you! 
When creating your CV, try not to overcomplicate things. Of course, you want it to catch the employer's attention to make yourself stand out, but that doesn't mean loading it up with pictures, and a rainbow colour scheme is a good idea. Keep it professional, and remember that it is what makes up your CV that is important.
If you are not a computer whizz or are unsure of where to start with writing a CV, don't worry! You can get a helping hand by creating a CV through the CV builder. 
If you are aiming to secure a marketing or design position, then you may have seen people recently making CV more personalised and unique, such as the cereal box CV or a Spotify playlist highlighting career highlights. We are sure 2020 is going to continue with this creativity, so get thinking! However, this is only the route to go if you are sure you can format it in a sophisticated and professional way. 
What to include in your CV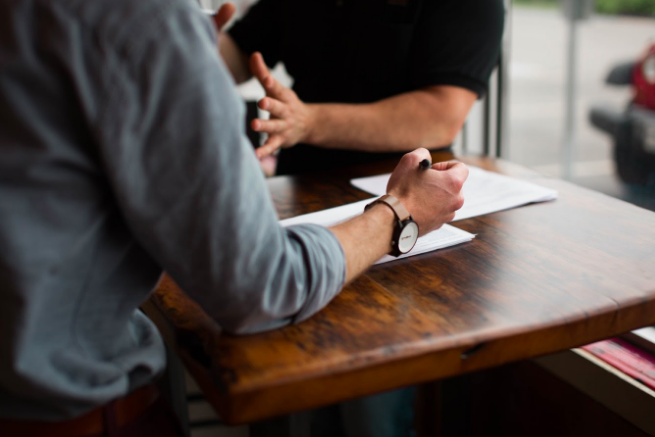 Naturally, what you write in your CV is what matters the most to an employer. There is a lot of information that you need to write, and not a lot of space to do so. Here are the main things that you should be writing about, from the top of your CV to the bottom.
Make your name as the title, so this is bold to the reader! Next, you will want to write down your contact details – your address, telephone number and email. Your employer will need to know how to contact you to call you for an interview! 
Just below this, should be your personal profile. Here you will include a short paragraph about you and a sentence or two about why you are applying to the role. Work out what the company wants from an applicant to see how you suit the company. 
The next three sections are key, so here is where the bulk of your CV will come from. The first is your employment history, where you will be writing about all of your past jobs and work experience. This is where the employer can see what kind of industry skills you have, and how much experience you have in different roles, which nowadays is critical in securing a new job. If you have a lot of past experience, then try to include the most relevant to the job position. 
The second section is your education. Naturally, you will write down all of your past education, along with the grades that you have received at each level. This section allows the employer to see your basic skills, and whether you have the correct qualifications for the role itself.
You have highlighted your experience, so now its time to show off that you are more than just someone to do a job, by highlighting your skills and hobbies. This can cover achievements such as the Google Ads Qualification, or your love for travelling. This section is very important as it lets the employer get to know you a little bit, so they can see right away if you are the right person for them. 
 Don't forget to make a note of a reference section. Even if you just state "References available upon request", it shows that there are people who are willing to vouch for you in a working environment.
It is no good writing a CV with spelling and grammar errors; this will get it rejected in the first second. Ensure that you have had a second reader, or simply "spell checked" to avoid silly mistakes. 
If you are sending a CV over an email, make sure it is definitely attached. Yes, it sounds a little bit obvious, but, it is easily done and will help you avoid future embarrassment. 
After sending off your CV, you may think the hard work is all done, however, sadly, you haven't got the job yet! Remember to tidy up your social media presence. You don't want to find that you are rejected on the basis of your social media containing an inappropriate image that your mate has tagged you in.
Get a headstart with the interview stage by starting your research early. By researching the company and the position further, it will make you realise whether the job is for you and highlight any potential questions to ask. 
With these points in mind, you can create the perfect CV to fight off those January blues!
Written by Rebecca Hart, an Online Marketer at StudentJob UK. If you are looking for a job but not sure where to start, then check out StudentJob. Our application tips will help you create an effective CV, cover letter and help you smash interviews!