We LOVE local businesses at Friday-Ad. Having started out a small local business ourselves, we understand some of the challenges it entails. So we're keen to help other local businesses succeed. And there's no better time to spread a little early Christmas cheer….
Getting ready for Christmas?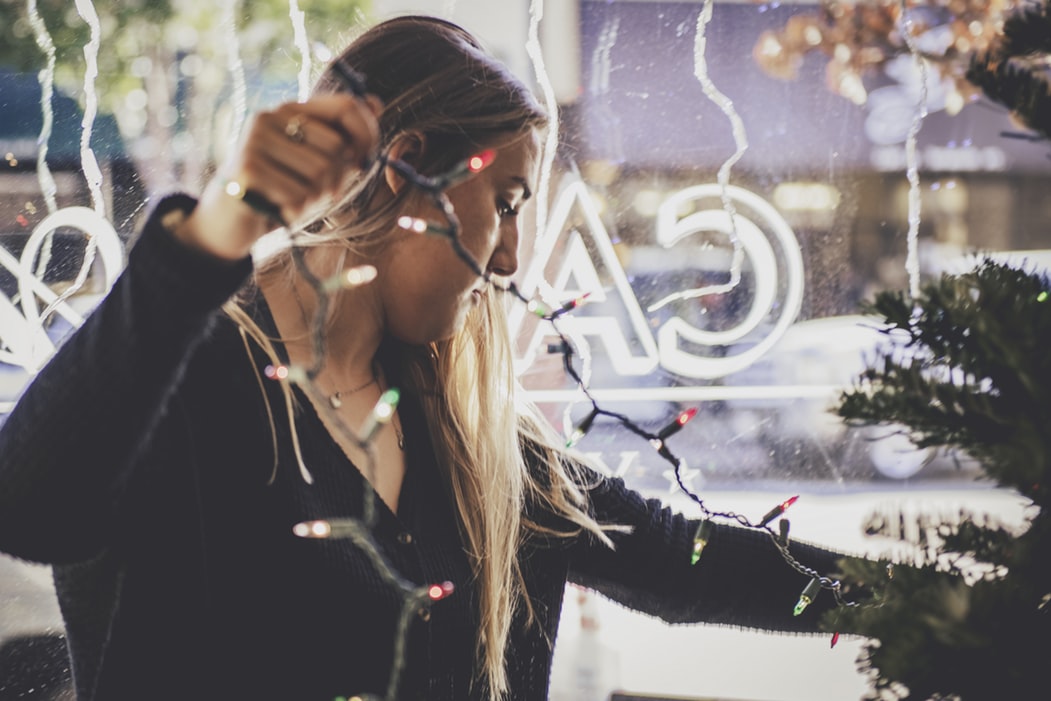 Do you own or run a business? Are you getting ready for Christmas yet? You should be!
 Our own little elves have been busy preparing and planning Christmas campaigns and promotions for local businesses across Sussex and beyond. We started eight weeks ago with an early Christmas lunch to get the whole team in the festive spirit, and thinking about how we can help local businesses maximise the Christmas trade.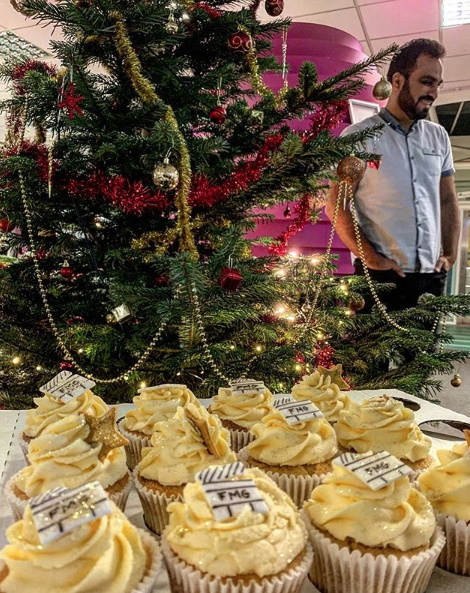 How we can help your business this Christmas…
1) Showcasing the best of local businesses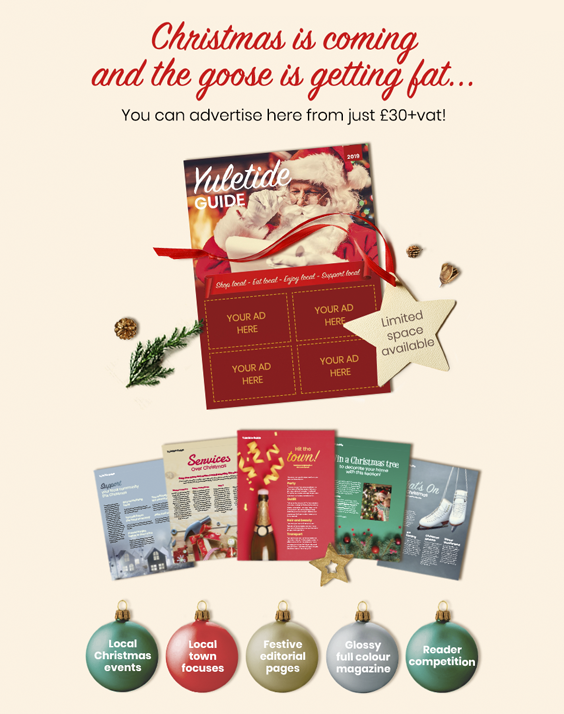 To encourage our readers and online users to shop local and support local businesses and traders during the busy Christmas season, we are again producing our annual "Yuletide Guide". This special print supplement will showcase the best of local businesses, with dedicated issues for Uckfield, Crawley, Eastbourne, Hastings and Brighton being distributed with our weekly Friday-Ad magazines. These will be going out in late November and early December. Space is strictly limited, so make sure you get in early to maximise footfall and business during the Christmas season. Don't miss out on the busiest trading time of the year!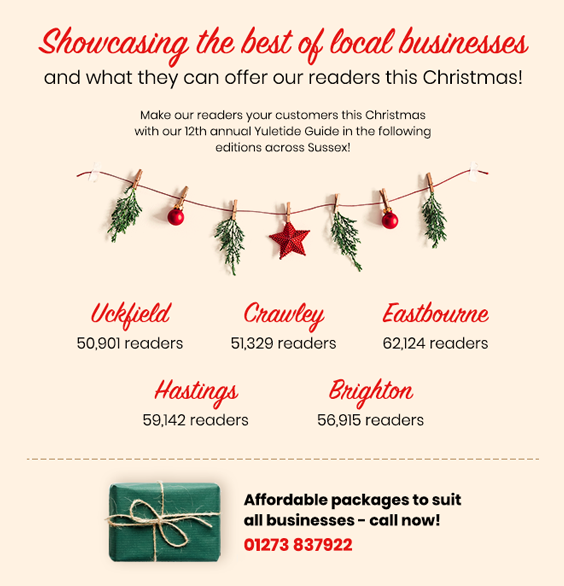 2) Hosting a Christmas event?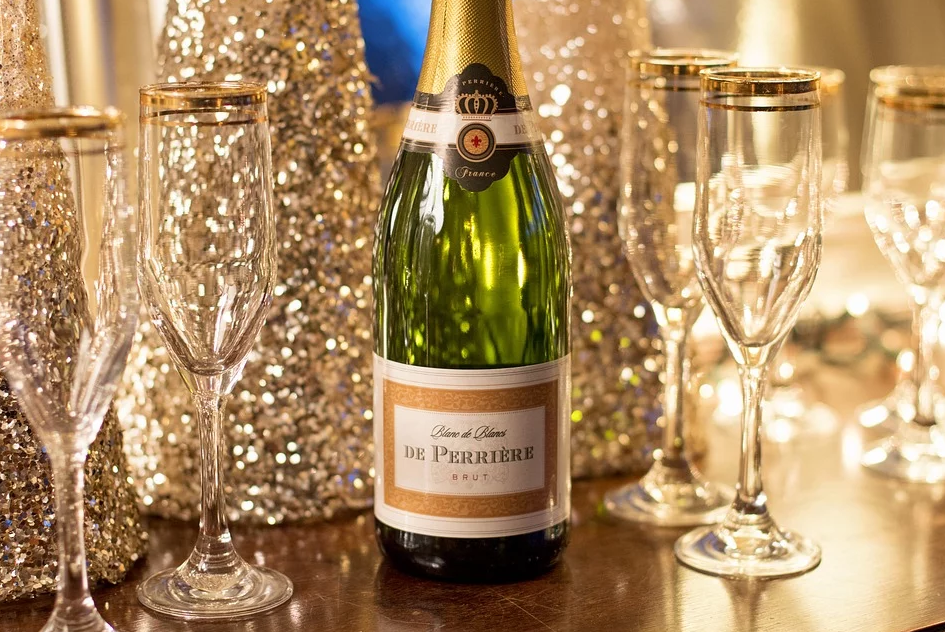 Many local businesses may have a festive event planned, to drive footfall, promote their business, gather leads, network or raise money for charity. Whether it's a Christmas sale, charity event, competition or anything else, you can advertise your events FREE of charge with Friday-Ad online.  
3) Making sure you stand out
Visibility and awareness are vital to the success of any business – if people don't know about you, they won't come to you. There are lots of ways to raise your profile, Word-of-Mouth recommendations, publicity, PR, social media, events, networking… A simple and effective way, which takes little time and money, is advertising with Friday-Ad.
We support local businesses with a number or FREE and paid for advertising options. You can place an ad, create a business profiles and even an online shop FREE of charge with Friday-Ad online. For extra stand-out during the busy Christmas period, it's worth considering a booster or featured option for your ad(s).
If you're local to Sussex, you should also consider advertising in our popular weekly print editions and our special Christmas supplement, mentioned above. Don't worry, we understand small businesses, so there are package options to suit all different budgets and size of business – from sole traders to PLCs and everything in between – and it's probably more affordable than you think! Select the print option when you place your ad online or create a print only ad.
Stay tuned, as we add more ideas on how to promote your business this Christmas over the coming weeks…
Looking to promote your business this Christmas?