Planning a party can be very tricky and time-consuming. The quick guide below can help you to plan everything from the invitations to the food!
GUESTS
Planning your guest list first will give you an idea of how many people you would like to come to the party, which will then help you to decide how big the venue needs to be. You can create the guest list the old school way – with a pen and paper – or you can plan out the guest list and send the invitations at the same time thanks to social media. Planning a guest list through social media will also give you a better idea of the number of people who plan on turning up, as all they need to do is click 'yes', 'no' or 'maybe'.
VENUE
Once you have an idea of how many people you want to come to the party, you can decide on the size of your venue. You could keep the cost low and host it in your house, providing there is enough space for everyone. As winter is just around the corner, few people are going to want to be outside, meaning your house could potentially be filled to capacity. Bare this in mind when deciding on a venue, you don't want your guests feeling like chickens in a coop!
DATE
When deciding on a date, check on the calendar if it clashes with any local events that your guests may already be planning to go to. Otherwise, weekend afternoons, evenings and nights usually work best for most people as neither they or the neighbours will have work or school to go to the next day. With Halloween, Christmas and New Year's coming up, you might find that a number of your guests are already pre-booked. Don't be disheartened by this, it's a competitive time of year, and there's always next year!
THEME
Themed parties aren't for everyone, but they can be a huge amount of fun! The theme doesn't have to be based around any particular season or holiday; if you want to do a 20's style party, then you can do it! When it comes to the theme, you have complete creative freedom, but it's good to research it. Will it be tricky for your guests to find a costume? If so then it's time to consider something else. You also don't have to have a theme at all, and let people dress however they feel.
Perhaps you could hire an entertainer to fit the theme? Browse entertainers here.
INVITATIONS
If you haven't already, now is the time to send out the invitations. You can buy these easily from party stores and general convenience stores, and fill out the correct information for your guests. Then it's a simple case of addressing the envelope, putting a stamp on and dropping it in the post box!
BUDGET
Parties can get pretty expensive sometimes if you don't outline a budget for yourself. Along with decorations, you're going to need to make sure you have the money for drinks, food, plates, cutlery, cups and maybe ice. If you don't want to spend too much, it's worth noting on their invitations to bring their own drinks or food.
MUSIC
Create a playlist that you think will be most agreeable with your party and guests and everyone should be pretty happy. Try to keep the music upbeat for most of the duration of the party, and towards the end of the playlist have a few more mellow tunes. Doing this will mean that your guests will stay dancing when they should be, and will start to think about going home once the music hits a quieter note.
Going big? Why not invest in some DJ/Disco equipment? Browse here.
Need some speakers? Browse our Audio and HiFi section.
SET-UP
About a week or so before the party, if it is being held at home, make sure to do a thorough clean of the house. This will make it easier when it comes to the day as you'll only need to do a quick spruce up of the house instead. You will also need to notify the neighbours about the party a couple of days beforehand so that they have fair warning. Make sure it's clear to the guests what areas of the house are off limits and where their coats and bags will be stored. Decorate the venue and start laying out the food on the table, and it won't be long until you get those first knocks on the door.
ENJOY!
The very last thing to do is to have fun! A lot of hard work and planning has gone into the party and the worst thing you could do is not enjoy yourself. Dance the night away, or until you can't feel your feet, and the hard week at work will be a distant memory!
Written by:
Ellen Dunkerton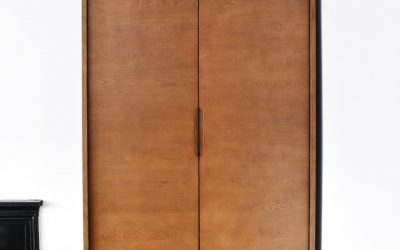 Undoubtedly the bed is the piece of bedroom furniture that gets the most use, but the wardrobe comes in a close second. It is home to your favourite clothes, shoes, and accessories. Whether you are getting ready for work, dinner out, or bed, the wardrobe is the place...
read more