Crockerz Events is a premium events company supplying a wide array of services and products such as photo booth hire and events planning, to bring unique entertainment to any party or event!
If you are to try and pull some positives from 2020 (which I promise, there are some!) one of them must be the return for many to the great outdoors. Prior to the pandemic, the average brit spent 90% of their time indoors on average; a staggering 22 hours per day! Whilst we decided to spend a fair proportion of our 'entertainment' time over the last few weeks watching TV or streaming videos, there was also a surge in popularity for cycling, walking and engaging with Britain's beautiful green spaces.
For a short period of time, going outside was one of the very few things you could actually leave the house for and became a very welcome distraction from the confusion around us. With more time on our hands, too, many gladly took up the opportunity, in some cases trying to better ourselves by getting fit and, in turn, improving our overall mental health. 
As guidance looks to be gradually eased, many of us will be hoping that we can continue to enjoy outside spaces as much as we have during lockdown. With more outdoor spaces opening and more households able to meet, we may be doing just that, too! Here's hoping the good old British weather holds out and gives us more of the record-breaking sunshine we saw throughout April. 
In this post, we are giving you some ideas as to how you can keep yourself and the kids entertained outside of the house this summer whilst still acting responsibly.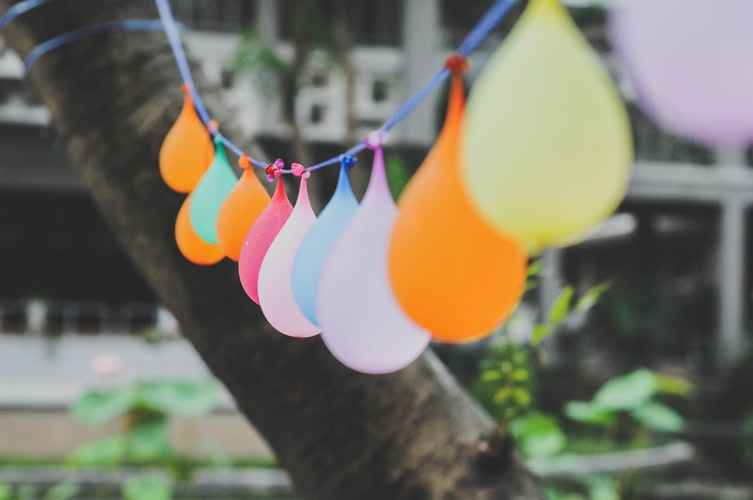 For those of us fortunate enough to have a garden, there are so many cool things out there you can do to keep everyone entertained! Space dependant, here are a few ideas to get you started (All suggestions are entirely space dependant): 
Hire a Bouncy Castle – What better a way to have fun and exercise in your own back garden! Use this exclusive discount code (SUMMER2020) to get 10% off your first order with Crockerz Castles (West and East Sussex). 
Set up a camp outside – Tents needn't be expensive, but are a pain to put away! Regardless, with these warm nights ahead of us, why not consider a night under the stars? The kids will love it (for at least a couple of days!) 
Outside fun with food – If there is one thing we all love it is a BBQ! But have you ever considered any other alternatives? Why not consider hiring an outdoor pizza oven for some fun, quick and delicious food? Or, for those with a sweet tooth, a Popcorn or Candy Floss machine? 
At home sporting tournaments – Now this one really is space dependent! However, this could be as simple as setting up an obstacle course for the kids to setting up a game of rounders. A surprising way to keep the kids entertained for hours without the hassle of having to set up too much! 
Prosecco Party – Obviously this one is for the adults, but there must be a few of us out there that miss bottomless prosecco brunches! Top tip – prep all food beforehand and make as easy as possible 
to serve. Your future Prosecco drinking self will appreciate it, trust me! Oh, and always drink responsibly.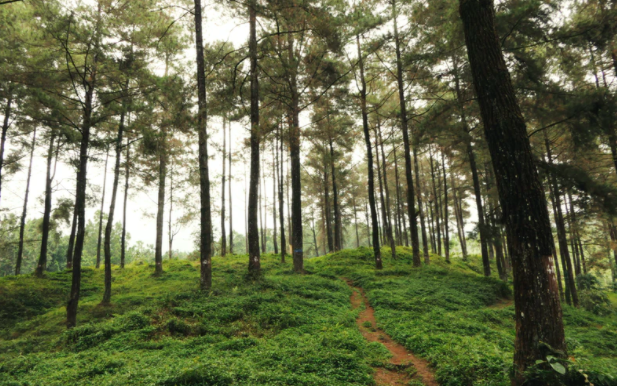 Spending time outside in the glory of mother nature can be one of the best ways of reducing stress, further understanding our surroundings and help children to become aware of and develop their connection with nature through exploration and discovery; in turn inspiring them to follow their own ideas and take time to revisit, practice and persevere at an activity. I'm sure with all of the recent e- learning, too, nature can provide a welcome break from the world around them! 
Go on a Woodland Trail: One thing we are truly blessed with in the UK are lots of beautiful green spaces to explore. Wherever you may reside, take a look at some of the wonderful woodland walks and trails near you (subject to re-opening in some circumstances) 
Go Foraging: CAUTION: Now, a rather large caveat to this as some of the things you may find can be dangerous so would require sensibility, however, foraging can be a really great way to have fun and really engage/learn about nature. It is completely legal in the UK as long as you follow the rules and can help you to learn so many new things. For example, did you know you can make a really tasty and nutritious soup from stinging nettles? 
Visit an RSPB reserve: Some of the most well-preserved spaces in the UK and home to a whole host of animals and birds. Take a walk at one near you. Top Tip: Take a book on A-Z of birds and binoculars which will help you to identify certain birds. You'll often see the likes of Owls, Red Kites, Kestrels and more! 
–Go Paddle Boarding: CAUTION: Again, large caveat in the form of urging sensibility. There are some wonderful spots to go paddle boarding in the UK and in the heat of the summer when better to do it? Top tip: Check the weather first and look for local specific cautions, certainly in regard to how and when the tide changes.