If you look at a map of Sussex and the surrounding areas, you will see that it is 
blessed by many majestic National Trust properties and gardens. There are so many to choose from, that you may not know where to begin! So here's our go-to guide to help you choose which location suits you.
Sussex
Owned by the National Trust but managed by Kew Gardens, Wakehurst near Ardingly is the quintessential country estate. The stunning 16th-century mansion is surrounded by 500 acres of gardens, flowerbeds, woodland, lakes and the Millennium Seed Bank, which aims to collect and preserve 20% of the world's flora by 2020. There are also eight play areas for the kids to have fun in.
Situated in Robertsbridge, Bodiam Castle is a 14th-century moated castle. Children's imaginations will run wild as they man the turrets and look out over their kingdom. The grandeur of Bodiam may even get the parents joining in on a secret knight fantasy game! Millions of people flock to Britain to see our iconic medieval landmarks, so be sure to appreciate the ones in your local area.
Near Burwash is the picturesque Bateman's House, the former residence of Rudyard Kipling, who was one of Britain's most popular Victorian writers. Around the spectacular 17th century home are many acres of Sussex countryside Kipling and his family enjoyed; the serenity of the area was often a source of inspiration for him. If you're looking to have a long summer walk or even to get a bit of creative inspiration of your own, then look no further than Bateman's.
Kent
Just north of Edenbridge is Chartwell, the home of Sir Winston Churchill.The imposing, trellis clad mansion is positioned atop a wide, steep garden with outhouses, woodland and a large lake that many species of wildfowl call home.
Volunteers are there to tell you compelling stories about the house as well as Winston's art studio, which is adorned with many of his landscape paintings. A visit to Chartwell is an effective way of bringing history alive for your children, who can run in the woods and ride the homemade seesaws afterwards.
With roses, wisteria, honeysuckle and Edwardian brickwork, Sissinghurst is the proverbial English garden. Rising from the pretty gardens is the twin-turreted castle, which can be seen in all its splendour at many different angles around the property. It is one of the most famous gardens in England, so you may want to visit more than once to fully appreciate it.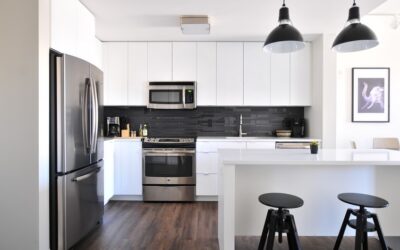 Jacky Xu is the COO of Maid Sailors home cleaning services in NYC. He delights his customers with cost-effective, high-quality cleaning services, and is happy to share his property expertise in blog contributions like this one. Owning a home is one of the biggest life...