Volunteering gives you the opportunity to make a difference anywhere in the world. However, you don't have to go as far as India, there are plenty of projects available in the UK to sink your teeth into! Why not get involved in the local community, start teaching English, or even see how you can help the emergency services. Start off the year by making a positive difference in your community!
Here are five ways you can make a difference, learn new skills and know you're giving back.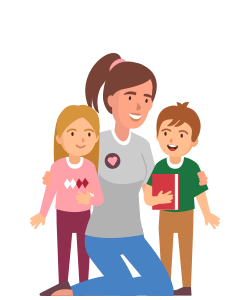 Teaching English
Not being able to communicate using the English language in the UK is a huge barrier to social inclusion for non-speakers. Without the skills to interact in English outside the home, migrants and refugees struggle to integrate, can feel socially isolated and will find it incredibly hard to find employment.
Your actions will have a big impact on someone's life if you teach them to speak English. Not only would this be an opportunity for you to grow but you will also be opening up various opportunities for the people you teach.
By teaching English, you will be giving your students the tools to communicate with the billions of English-speakers all over the world, not just in the UK. It is also a language often used as a 'universal language' so native speakers of other countries can still communicate.
You will also be helping your students navigate the internet. More than half of all homepages are written in English – so the language is key to the online world. We might take our language for granted, but you'll be opening up a whole host of opportunities for your students.
Community Projects
You could make a difference by supporting community projects in your local area. There are many small organisations with big hearts that simply can't afford to pay for all the work they want to do. Many enthusiastic and willing volunteers have committed and made incredible projects take flight, you could do the same!
For example, if you wanted to try your hand at gardening you could help transform a communal space with your local community by sowing and growing flowers and plants. You could try to raise some money for a local charity by organising a bake sale or a charity auction. You could really challenge yourself and run a marathon for charity. The options are endless!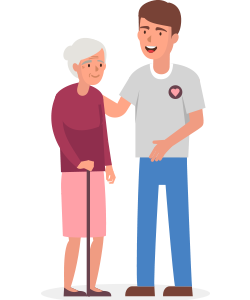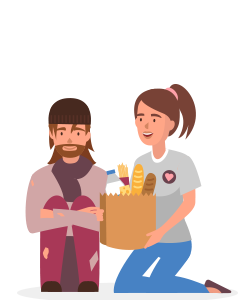 Community Service
There is a wide range of opportunities for community service volunteers throughout the UK. These include volunteering in special needs or mainstream schools and colleges, a social services day centre for people with learning disabilities or a homeless shelter. You could be mentoring young people with social, family and educational support needs or helping the elderly in a residential home.
By helping out in any of these places, you could make a huge difference in someone's life which will also be hugely rewarding for you.
Supporting Animal Shelters
If you're an animal lover, this could be the one for you. Volunteers are an integral part of the running of animal shelters. You could make a real difference to an animal's life.
There are a variety of tasks assigned to volunteers; some include working with the animals and some do not. You can walk dogs, socialise with cats, clean the cages, help with feeding, watering and grooming, do administrative tasks or do adoption counselling.
Shelters also need foster parents to care for animals in their home before they go to their forever home. Get in touch with your local shelter and see what sort of help they need.
If you don't have a shelter near you, there are other ways you can help animals near you. You could become a dog walker in your spare time, you could leave out bird feeders – especially in the winter when food is more difficult to find. You could take part in a beach clean, helping clean up the oceans for marine creatures.
There are also many volunteer roles available working with Guide Dogs. The charity is always looking for roles such as puppy walkers and people to provide temporary accommodation for dogs.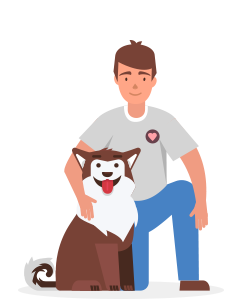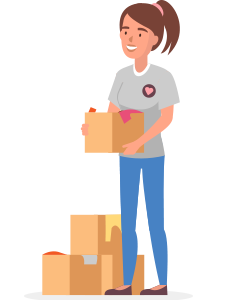 Emergency Support
In an emergency such as a transport incident, evacuation, flood or fire, you could be there to help. You can support the emergency services at a rest centre, or provide first aid or transport assistance.
Becoming a first-aider is an invaluable skill which might come in handy at any moment. St John Ambulance provides training courses to members of the public.
You could also provide practical and emotional help to people who have suddenly become homeless following a fire, evacuation, industrial accident or flood. Whether you are reassuring someone after a fire or helping to organise food for a flooded community, you'll be providing vital assistance day or night.
There are other ways of helping out too if you don't feel comfortable in the thick of the action. Have you ever considered giving blood? Donations are organised all over the country and for an hour or so of your time, you could save the lives of several people!
If you're looking to make a positive start to the new year, some of these suggestions could help you make a real difference in your local community and you could change or even save someone's life.
This is an extended version of an article published in Friday-Ad issue 2260 written by Gemma Johnson.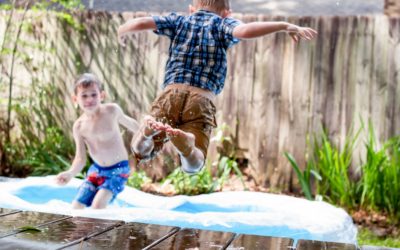 For busy parents, the summer holidays can be a challenging time to keep your children from being bored. So, how can you keep your kids from running riot? Here's 10 fun activities the little ones occupied this summer... Start slideshow... Taking your kids camping is an...