Ever felt like your home somewhat.. Brings you down? Perhaps, you just can't relax and unwind?
 A home can drastically change your mood. Clean, dirty, cluttered- can all affect how you feel as you enter the home after a long day. Typically the messier the home, the more uncomfortable and agitated you will feel, as mess doesn't project a relaxed and comfortable home. 
 Rearranging your living space can bring a huge amount of positivity into your life. From the simplest of things such as removing a few items off a shelf, changing the colour of a wall, or even cleaning out the fridge! Along with creating a huge amount of satisfaction for when a task has been completed, it can also create a standard of cleanliness that was not there before. 
 For those wanting some top tips to re-energize their home and to help make their home a warming and welcoming area to recuperate in after a long busy day, continue reading to see our top tips.
1) Rid the home of clutter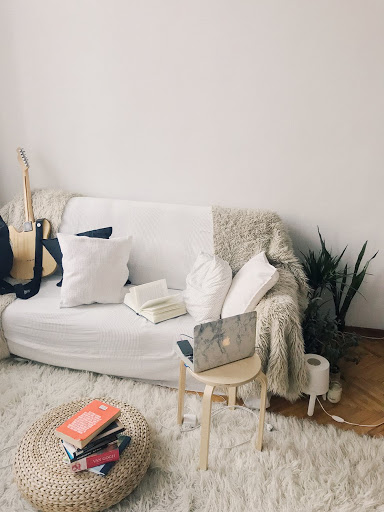 As we all probably know, clutter around the home is a real promoter for a rather bad mood. It emits a huge amount of stagnant energy and can attract quite a negative atmosphere. 
So my first tip to you would be to clean, clear up and remove! 
Not only can clearing out give you a cleaner house and clearer mind, but it can also give you some extra cash! Selling your unused items online can earn you that little extra cash you need – List them for free on Friday-Ad now! 
Look around the home, are there shelves that have just too much on them that are only collecting dust? Is there a pile of miscellaneous items in the corner of the living room? If so, then you have some work to do!
Focus on ridding the home of items that haven't been used or even touched in a year or above. This is a clear example that this item is just causing clutter, as it isn't something that is used regularly. 
When clearing up, focus on everywhere in the house. It can be room-to-room, but ensure everything from cupboards to underneath the bed is checked. A home without clutter will be one that feels fresh, more spacious and overall just more breathable and relaxing.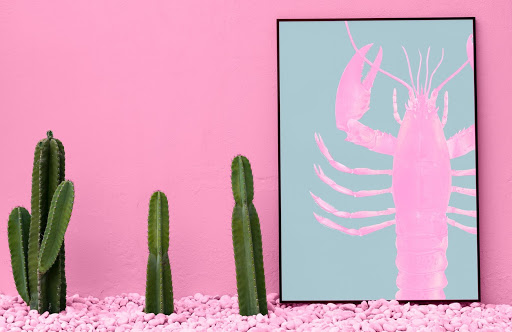 The colour of a room can instantly lift a mood (quite random I know). We are drawn to the colours that we love, as they form an attraction with our emotions that can ultimately lift our moods. So, spreading a colour that you love around the home on walls or in accessories is a brilliant way to energize each room. 
A bright colour can not only add a sense of joy to the room, but also make it feel more spacious and lighter. Being critical with your interior design while decorating, is a sure way to give your home an update on decor, but also a definite energized feel. 
 Need someone to help you with the paint work? Find trusted painters and decorators on Friday-Ad.
It doesn't have to just be in the paintwork or house accessories, however, it can be in furnishings around the home too.. This can be in the form of contemporary sofas and velvet footstools, curtains or even a kitchen set up! Anything that can add a splash of colour will be sure to bring back the energy to the home.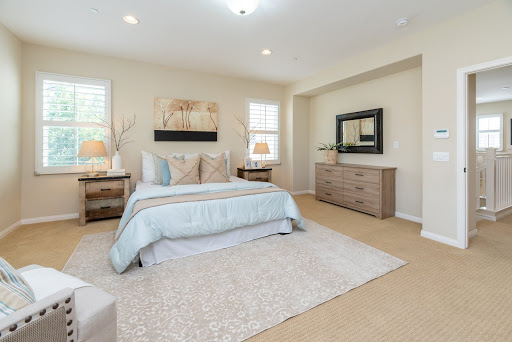 As tedious as this may sound to many, a simple made bed can really change the mood of the house, yourself whilst helping you to get ready for the day! It may be the last thing you want to do in the morning, and perhaps think you can brush it off until the evening. 
However, this shouldn't be done! This starts the never ending cycle of putting off making the bed routine!
There's nothing better than hopping into a freshly made bed at night and will be sure to secure you a brilliant nights sleep. A straight sheet and smooth duvet cannot be beaten! Including this, walking into your bedroom after the long day and seeing the beautifully made bed; there's nothing more inviting than that.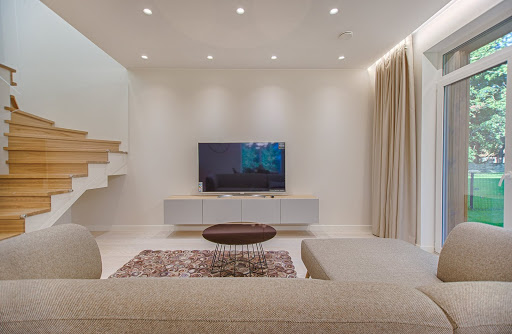 Unlike the other tips, there are many different types of lighting that can be added to the home. However, we are aiming for an energized atmosphere, so the types of lighting you should try to focus on, are simple, yet specific. Light up your home with a local bargain! On Friday-Ad you can find gorgeous second hand lamps and accessories, or even an electrician to fit new lighting for you the on Friday-Ad
Bright lighting
Bright ceiling lights or lamps may be of dislike to some, and be something they'd rather avoid having in the home. However, bright lighting can really help you focus. This is because it stimulates the brain and increases serotonin levels. This is a hormone released that helps you concentrate. And what better way to create more energy than to increase levels of concentration!
Natural lighting
In 2006, a report explained that there was a distinctive link between sunlight and the change in moods. A decreased exposure to sunlight can mess with melatonin levels, causing you to be both sleep deprived and moody. So, maximize the natural light entering the home by keeping blinds and curtains open throughout daylight hours to let your home soak up as much sun as possible. Another great tip would be to get clever with mirror positions.  
Allocating a space either next to a window or opposite one for a mirror, can allow the light coming in to be bounced around the room, from the reflection of the mirrors.
6) Install new appliances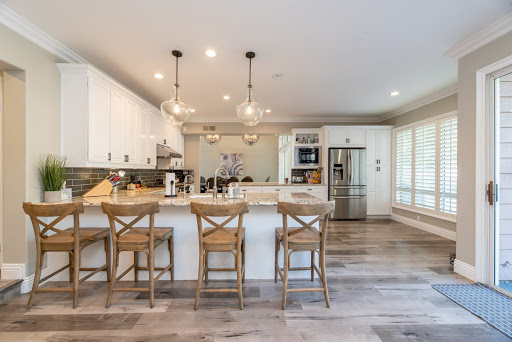 Give the home a modern face lift that will also bring a breath of fresh air with updating some of the appliances throughout the home- especially the kitchen. 
Clean silver or white appliances can make a kitchen feel fresh, ready to be used and super clean. Small changes like changing the tap or updating the kettle and toaster can really make a difference! 
This will also increase your desire to use the kitchen more regularly as we all love using new things that we've just purchased. This will increase energy for one, and also have you cranking out delicious and nutritious meals everyday (bonus). 
You don't have to break the bank to refresh your kitchen appliances, save lots of money and help the planet by choosing second-hand kitchen appliances. Find preloved appliances and expert kitchen fitters in your area Friday-Ad!
There are a number of exciting ways that you can begin to re-energise your home. With a handful of key tips mentioned here, when it comes to adding a lease of new life to your home, we recommend following these top tips. From the simple making of the bed to the scary act of decluttering, by adding both light and colour into your home, you can transform your home for the better. 
Why not give our top tips ago and share with us your successes and how you too have energised your home. 
By making a few simple changes, you can rapidly improve the atmosphere of your home, creating a calming and relaxing area to welcome you home. 
Article by Sydney Tierney, Guest Blogger
Author bio:
Sydney Tierney; just recently finished her studies; is working her way into the world of content writing as a digital marketing assistant. She writes for clients that specialise in high end technology, weddings to velvet footstools.