The online fitness industry has exploded in recent years. The last few months have seen even more instructors move their services online, so they can continue to offer their classes during the Covid-19 outbreak. The question is, when things get back to normal could we start to see a permanent change of dynamics for the way in which fitness businesses work? If so, it might be time to think about moving your PT business to be online too.
Not everybody is comfortable with technology and are even on social media so this could limit you a bit. Find out what platform your target audience uses the most and go for that one!
Below is an interview with Jason Hayward who runs a Sussex based fitness company. We spoke to him about how he and his friend Keith (who were both in the Royal Marines) have managed to create a brilliant successful outdoor fitness business, 'Brighton Outdoor Fitness' (BOF). 
Find out how they have coped with adapting during the lockdown period by doing their free online classes and get their top tips for other personal fitness trainers looking to move their services online in our Q & A below.
Top tips!
Find out what platform your target audience uses 
There's lots of free fitness online so you need to stand out if you want to charge people to train with you!
Be consistent with your postings and messages
Check out the interview below:
Check out our Q & A with Jason from Brighton Outdoor Fitness…
Friday-Ad: What's a typical working week for you? How many classes do you take a day/week?
 
BOF – Before lockdown a typical day would mean getting up around 05.30 quick cup of tea then off to Brighton seafront for our first class of the day at 06.30, followed by more throughout the day, finishing at 20.30 at night, quite full on. We had over 30 classes per week at that time, at 5 separate locations around Brighton and Shoreham. We now have 15 online sessions per week all at different times which is a lot easier as they are all done in our gardens, it's a bit strange but feels pretty normal now. https://www.brightonoutdoorfitness.co.uk/class-timetable
People really are missing interacting with each other so we have a regular morning and afternoon coffee catch up on Zoom, which has gone down pretty well.

Friday-Ad: Do you have an area of expertise?
BOF – I would say that our main area of expertise is outdoor fitness. Brighton Outdoor Fitness was started by myself and my friend Keith. We are both Royal Marines so have that as our background, which helps us get the best out of people. We have over 40 years experience between us in the fitness industry, which sounds like a very long time when you put a number on it. Our biggest strength is we've  worked in the industry for so long and bring all of that experience to everything we do.
We also both worked as area managers for British Military Fitness for quite a large portion of that time and so have huge experience delivering outdoor fitness.


Friday-Ad: I have seen that you've started coaching online, is this since the covid-19 outbreak or something you started before?
BOF – Before this hit we didn't offer any classes online but had a plan to develop our digital presence this year, and luckily had just set up a YouTube channel. Our thing is being outside in the parks and that's really what people join us for, so using the internet to deliver our classes wasn't an obvious step for us, but we did see it as a way of reaching more potential customers.
Over the years we've built a very strong community and for our members regular exercise with their friends is a crucial part of their day. We realised very quickly that we had to find a way to keep delivering our classes for them and to keep our business going. Within 3 days we had a timetable and started our first session via Youtube. 

Friday-Ad: What has going online done for the business? Can you now serve more clients or have you retained clients you might have otherwise lost?
BOF – The intention was to keep our members exercising and so retain as many as possible. We lost some which is totally understandable but those that could, carried on supporting us. From the start we decided that we would make our online sessions free to new people and those that couldn't afford to pay, we had such amazing support and wanted to pass it on. We also said that if people could afford to contribute something that would be great and quite a few people have done that too. This has worked well for us in several ways, keeping our business going and we've been able to help people and also reach more potential customers.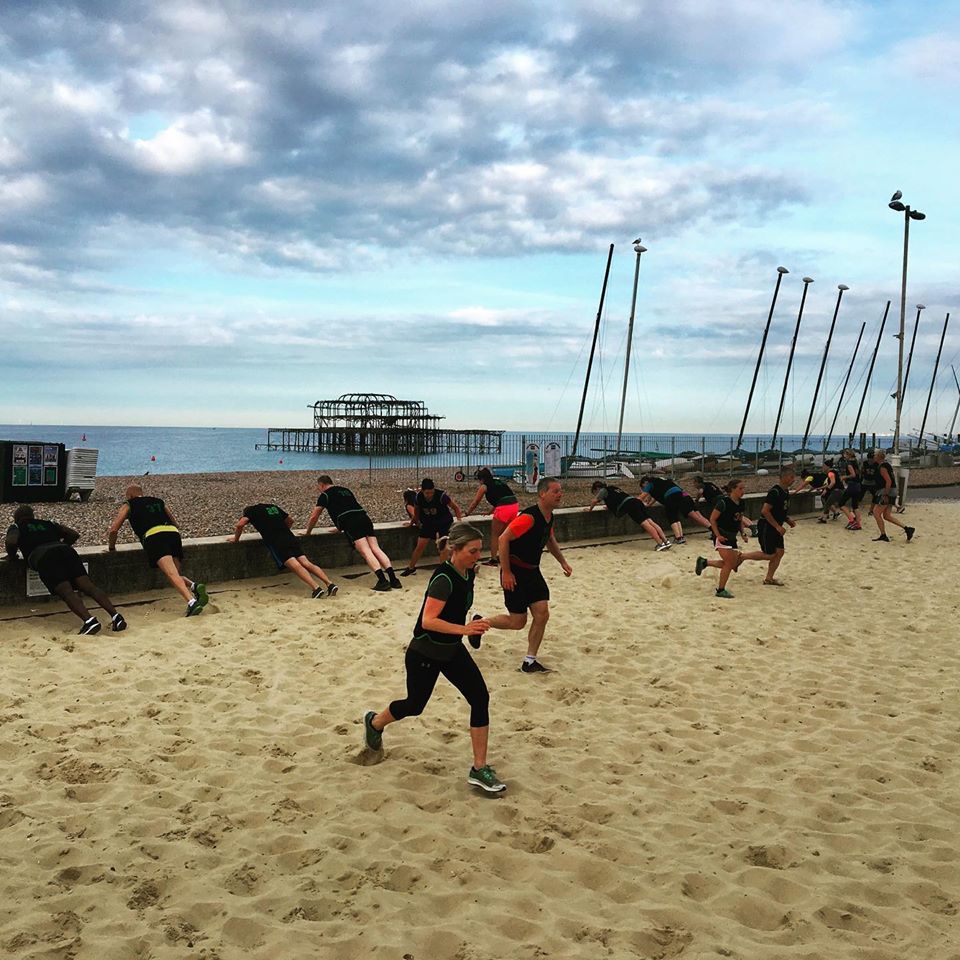 Friday-Ad:  How have you coped during the coronavirus? Have you had to change/ adapt your business in any other ways?
BOF – We are Brighton Outdoor Fitness so obviously changing to Brighton online fitness was something that took a bit of getting used to. One of our strengths has always been our ability to adapt and change quickly, this is very easy to do when it's your own business. 
We are a very people orientated business with a very strong community spirit and lots of interaction during our sessions, there's little or no interaction online which really feels strange and takes away from what we do. We've had to use our Facebook group to try and make up for this and maintain the contact and interaction with our members which has helped, although it's not the same.


Friday-Ad: How do you deliver your classes? Are there any channels/ platforms you find that work best?
BOF – We started on YouTube as they have a live option and we wanted an archive for our sessions. After a while we added Zoom because it's more interactive where people can talk to each other and we can respond too. We then realised that Facebook live would be a much better way to reach a larger group of non-members as a way of increasing our reach. So, after some trial and error we settled on Zoom and Facebook live for the immediate delivery and then after, upload to YouTube for those who want to do the class whenever it suits them. I think this combo works best if you want to include as many people as possible, but it may not work if you want to charge people. Zoom would be best for charging as you can send people a link to the session when they've paid, for the others that wouldn't work. 
We're using Zoom less as time has gone by as it's restricted to a laptop and goes down fairly regularly.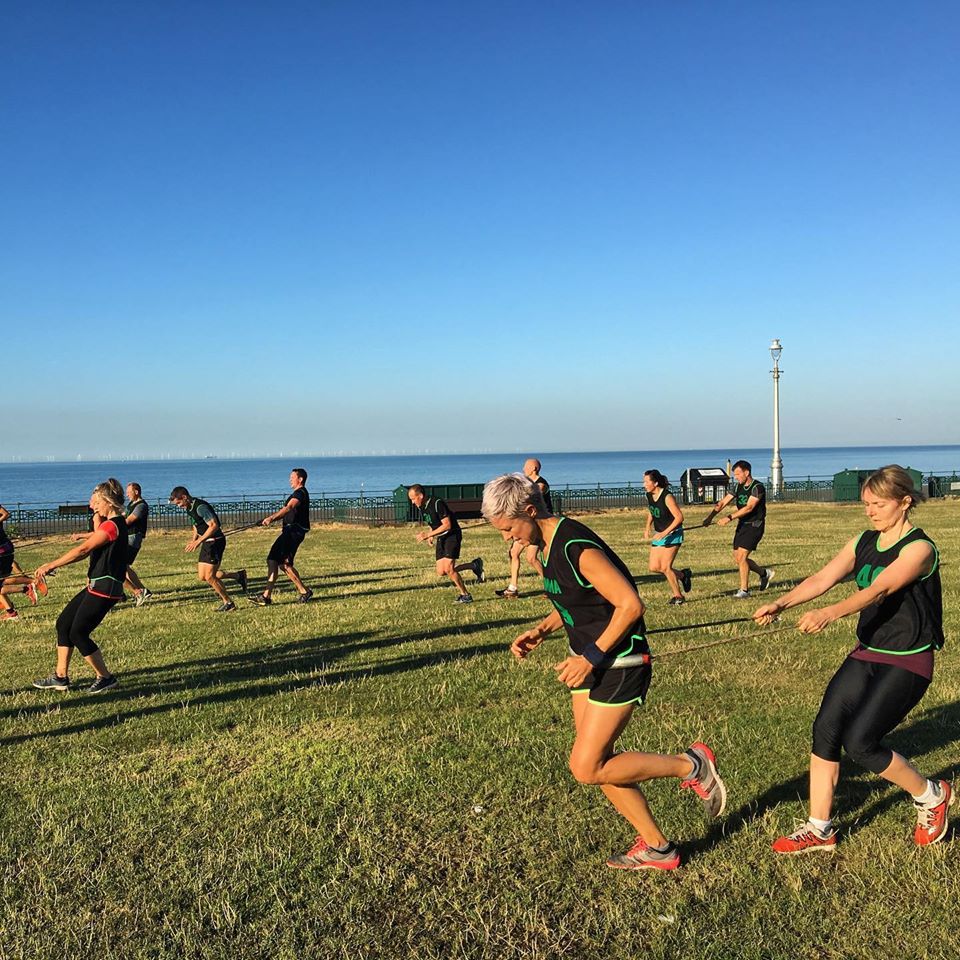 Friday-Ad: And taking payments? Has this changed at all?
BOF – We still take payments from our current members in the same way as before. New people can join our Facebook group to get access to our online classes, or subscribe to our Youtube channel 
When we were considering taking online payments Stripe was recommended to us as a reliable and secure app to use.


Friday-Ad: Do you think it will change the way in which you work in the future?
BOF – We are desperate to get back outside and start working normally again, but I think we will keep adding classes to our YouTube channel. Lots of our members ask us for fitness programs to take on holiday etc. so now we have over 100 workouts on YouTube that they can access from anywhere in the world.
With the phased return to normality we will be heavily restricted, I think we will have to use our online sessions alongside the outdoor ones for some time into the future. But for us it's all about exercising the great outdoor areas of Brighton, more of a fitness experience. 
Maybe in the winter when the weather is very bad we could offer an online alternative, (not instead of, but as well as) because our members are pretty hardcore and love burpees in the rain.


Friday-Ad: How do you market yourself as a fitness instructor/ business?
BOF – We rely heavily on the socials, Facebook and Instagram. Living in Brighton and using all the amazing outdoor venues that we do provides lots of good opportunities to take really great pictures, we're also consistent with our posting and messages which really works for us. You can target different demographics at specific areas around each venue to really target your audience, something that's quite easy to use, even if you don't have much marketing experience and is fairly cheap.
As an outdoor fitness provider our big time for new members is Spring/Summer so we usually do our big marketing push then. Before the lockdown we paid a marketing company to get us some leads, then the crisis hit so we decided instead of trying to get them to come to the park for a class we would invite them to join our online sessions. Hopefully when this is over, we will encourage them to join us outside.


Friday-Ad:  Do you have any tips for people wanting to move their fitness business to be online too? What key things do they need to do to get started and how can they be successful at it? 
BOF – We're definitely not experts, before this we had no online classes, but we've had to learn quickly and find what works for us through making a few mistakes and then adapting. You are limited to body weight exercises unless your members have their own equipment, we got around this by lending our kit out so that we could offer better more varied classes. 
Probably picking one platform to deliver on as we've found being on several at once spreads the audience out too much, it also adds to the possibility that broadband connections will go down halfway through the session, (which you definitely don't want). Also if you are going to charge you need a secure reliable app and a way of restricting access to paying customers, Zoom works best for this but it can have reliability issues, a closed Facebook group may be the answer as Facebook live works every time.
Not everybody is comfortable with technology and are even on social media so this could limit you a bit. Find out what platform your target audience uses the most and go for that one. Zoom is great for interaction and visual feedback but we've found it's the most temperamental and restricts where you can work.
We have tried to offer as much variety as possible HIIT, Boxing , Strength and conditioning etc. to keep our members interested.
There's lots of free fitness online so you need to stand out if you want to charge people to train with you, difficult if you're starting from scratch, but if you're transferring an existing customer base online should be straightforward.


Friday-Ad: Have you faced any challenges or made any mistakes that you could have avoided?
BOF – As I mentioned before interaction is difficult and therefore the motivation that people rely on to keep pushing themselves isn't there, this is a big part of why people pay a trainer, which can be a bit lost online.  It's all been fairly trouble free, I think we've surprised ourselves at how well we've adapted and it now feels like we've been doing it forever. 
A mistake would be trying to be on too many platforms. We're now doing some more FB live sessions outside so we can add some running to the sessions, this feels like a perfect first step towards getting back to what we do.