This Month at Friday Ad we are highlighting the top industries within the UK and this week we will be concentrating on jobs in hospitality. The term hospitality can cover a whole range of disciplines including catering jobs, hotel jobs, chef jobs and bar work. Following the rise of numerous celebrity chef's and a rise in popularity of cooking programmes, the entrants into the Hospitality and Catering field has grown enormously in 2014!
The job market is getting more competitive and more and more people are having to battle it out in order to secure the jobs they want. In 2014 the top 4 categories of the job section of the Friday-Ad job section are: Hospitality & Catering, Engineering & Construction, Transport and Health and Social care. If you are considering applying to enter any of these fields then keep a look out for our quick guides to the top 4 job categories of 2014 to find out more information about the jobs available in each sector and the salary brackets. All of us at Friday Media Group wish you the very best of luck in your job searching!
Jobs in The Catering and Hospitality sector:
Kitchen assistant, Chef (varying levels of skill) Catering, Catering company management, Hotelier, hotel management.
Top Job in this sector: Chef
Brief overview of Chef Job Description :
Chefs prepare food using a variety of cooking methods. In large kitchens they normally work as part of a team, and look after one food area, like bread and pastries, or vegetables. The head chef (also known as executive chef, kitchen manager or chef de cuisine) runs the entire kitchen.
Your main tasks as a chef would include:
preparing, cooking and presenting food in line with required standards
Keeping preparation at the right level
Making sure that food is served promptly
Monitoring food production to ensure consistent quality and portion size
Stock control
Following relevant hygiene, health and safety guidelines.
Potential Salary :
Chef's salaries vary according to their experience level. Trainee (Commis Chefs) typically earn around £13,000 per year. Section chefs (chefs de partie) can earn up to £16,000 a year, and a second chef (sous chef) may earn around £22,000 a year. Head chefs (chefs de cuisine) can earn up to £30,000 a year. Chefs in exclusive hotels and top restaurants can earn up to £50,000 a year!
Skills/Qualities needed to become a Chef:
You do not need any formal qualifications to become a trainee chef, however if you wish to move up the ranks you will may need to complete the following courses: Level 1 Diploma in Introduction to Professional Cookery,Level 2 Certificate in Hospitality and Catering Principles (Professional Cookery – Food Preparation and Cooking) or another common way to enter the profession is by becoming an apprentice chief, This would combine learning on the job with study at a college or training centre. It normally takes two to four years to become fully qualified this way.
To become a chef, you will need to have:
a keen interest in food and cooking
strong communication and leadership skills
the ability to work under pressure and to lead your team whilst under pressure.
high standards of cleanliness and hygiene
the ability to do several tasks at once
creativity and imagination for food presentation
the ability to work as part of a team
good organisation skills.
Looking to get into hospitality? We have hundreds of catering jobs online waiting for you on Friday-Ad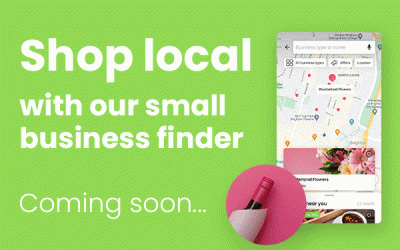 Our Friday-Ad app is launching an exciting new feature exclusively for Brighton. A new 'small business' finder!This is to coincide with Small Business Saturday, an event which takes place on the first Saturday of December for small businesses to run any offers.Our...
read more