Friday-Ad launches Coronavirus Community Support Scheme
Local communities and businesses will face many challenges during the COVID-19 crisis, as self-isolation and social distancing measures start to bite, severely limiting normal life and trade. Let's come together to weather this storm…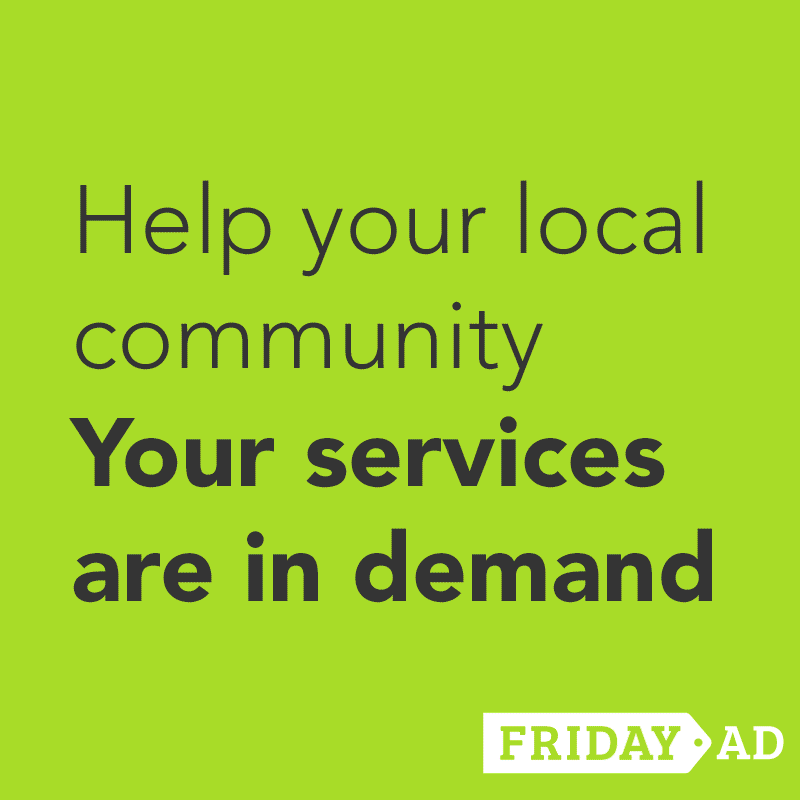 Community has always been at the heart of Friday-Ad. We started as a small family business over 40 years ago. Our strength has always been our ability to bring people together, and we've weathered a fair few storms in our time. So naturally we wanted to help local communities and businesses overcome some of the challenges posed by the coronavirus outbreak.
We've created a new Coronavirus Support* category on friday-ad.co.uk where local people can request and offer help within their community, e.g. help with shopping for people in self-isolation. 
To create your ad in a few simple steps, simply select the Community category and then Coronavirus Support from the drop-down menu. 
Local businesses which offer services that can support their community during the COVID-19 crisis, or which have amended their opening hours or service offering in response to the crisis, can advertise in this category also.
It is free to advertise in our Coronavirus Support category, for individuals and businesses. 
We understand that local businesses need to stand out more than ever now, while also having to cut back to weather the storm. We have therefore created two optional specially discounted premium packages to support businesses looking for more exposure for their services.
With lots of people currently in self-isolation, certain services are in high demand. If you work in any of the following areas, shout about it!
Mobile or home delivery services 

Online tutoring / personal training

Local produce + delivery

Help for the over-70s and other vulnerable groups

Family and Care Services