CHIT-CHAT, A NEW NATIONAL NON-PROFIT ORGANISATION, STRIVES TO BE THE GO-TO PLACE FOR A CHAT DURING GLOBAL ISOLATION AND BEYOND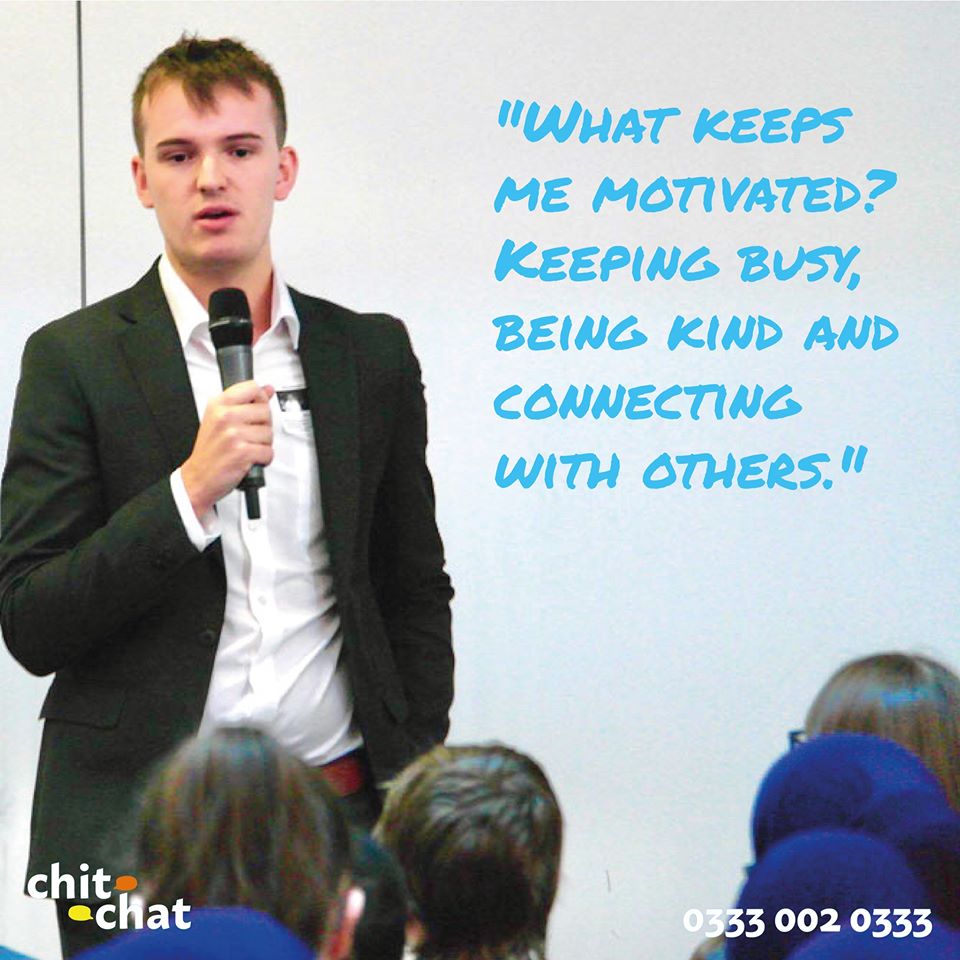 Lewis Baxter, founder of Chit-Chat
In late March, chit-chat was founded to provide a platform for meaningful conversations. The new dial-in call line encourages casual discussion for those who simply want to have a natter about their day. 
Chit-chat leverages the power of volunteers and is striving to alleviate loneliness, keeping the nation connected through the power of everyday conversation. 
But how is chit-chat different to other chat lines? Well, chit-chat is an innovative chatline with no need for labels. To 'chit-chatters' (phone volunteers), your gender, sexuality, (dis)ability, race, religion, and mental health struggle are not at the forefront of conversation like they can be with other chatline services. chit-chat is simply here to give you that everyday conversation that nowadays we seem to have lost touch with. Anyone (over 18) is welcome to pick up the phone and have a chit-chat with their volunteers, discussing topics that matter to them. 
Now more than ever, it feels harder to stay connected and be part of a community, but how is chit-chat changing this? In their first 5-weeks, chit-chat has connected with over 82,000 people on social media and answered over 250 calls. 
Founder and CEO of chit-chat, Lewis Alexander Baxter, stated: "chit-chat is a real feel-good project in what are extremely challenging times, bringing people together and allowing callers to chat about their interests. Our mission is simple: we're here to unlock the power of conversation." 
This organisation is here to stay, and through the meaningful connections they create, they will help to combat loneliness and isolation for all those that may need a friendly 'chit-chat'.
Grab a brew, your favourite snacks, get comfortable and have a 'chit-chat' by calling 0333 002 0333
Their chit-chat LINE is open 9am-9pm, seven days a week. 
Stay connected through their chit-chat HUB by following @chitchatbritain on Facebook, Instagram and Twitter for positive news to brighten your day, or visit their website for more information https://chitchatbritain.org/ 
MEDIA ENQUIRIES:
For further information, please contact Lewis Baxter on 07948 726792