Brighton is always alive and buzzing with activity during Pride. Pubs, bars and restaurants will all be packed to the rafters with people from around the country and the world. The streets will also be cram-packed with revellers – the whole city will be a party! To help you have the best Pride yet, here's the lowdown on Friday-Ad HQ's favourite haunts and events.
History
Before we delve into the 2018 celebrations, it's important to remember the struggle to get here. Homosexuality was legalised in 1967 but the gay community still faced prejudice and discrimination. In response to this, demonstrations were held in cities across the country in the early 1970s. Brighton Pride's origins can be traced back to 1972, when the Sussex Gay Liberation Front staged a demonstration in Norfolk Square with banners reading 'Glad to be gay' and 'no more sex roles'. The first parade was held the following year, but unfortunately the event wouldn't return again until 1991.
Since then, Pride has gone from strength to strength, becoming the biggest date in Brighton's calendar with around 300,000 attending the vibrant event.
THE CELEBRATION
One of the central events of Pride is the spirited Community Parade, which highlights the importance of community and equality by uniting a wide range of individuals, organisations and charities in one big celebratory procession. Last year, the flamboyant display began at
Hove's Peace Statue and danced, skipped and jumped along to Brighton's Preston Park in the company of countless spectators.
This year, Britney Spears is set to take to the stage on Saturday – as well as the addition of a whole day of acts on Sunday for the very first time in Pride's history, this looks set to be a Pride to go down in history.
The streets will be wired and the music systems booming when the Pride Village Party kicks off on Saturday and Sunday night. Cabaret acts will also perform with their typically saucy humour. Last year there was a mass of crazy waving arms as the DJs performed their sets, so you can expect an even livelier scene this year as Pride continues to get bigger and better.
The fun continues at Pride Pleasure Gardens, which will see Old Steine and Victoria Gardens host three nights of live music, cabaret performances and even line dancing.
Pride Recommendations
Brighton Pride is the best time to visit some of the city's best haunts. The Friday-Ad team can usually be found at the following venues:
Last year Hobgoblin had its very own glitter station that sprayed water and colourful glitter all over the revellers.
Brighton Music Hall is a great venue on the beach because there are loads of seats available when most other venues will be jam-packed.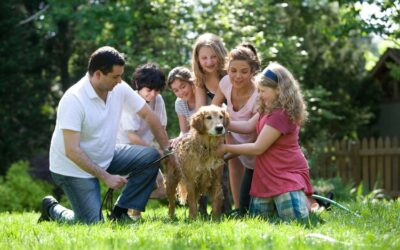 Crockerz Events is a premium events company supplying a wide array of services and products such as photo booth hire and events planning, to bring unique entertainment to any party or event!If you are to try and pull some positives from 2020 (which I promise, there...