Beth is part of the marketing team at the Friday-Ad. She researches and creates much of the content for the Friday-Ad blog and e-newsletters, covering topics from small business advice to upcycling, pet care, fashion and more. She has a degree in Media and Communications, as well as a lifelong passion for animals and running. What Beth loves best (aside from Marmite) is finding second hand bargains and the stories behind them!
Animal Therapy: The power of pets
Humans have kept pets for thousands of years. For many of us our furry friends are key members of the family and in many cases our 'best friends'. Their popularity comes from more than just companionship – but the unconditional love they can also provide. Not only this, but keeping a pet is also proven to provide benefits to health and mental wellbeing including decreasing stress and even helping children with their emotional and much more!
Health boosting benefits..
Reducing stress and anxiety – Interactions with animals can help people manage their short and long-term and long-term mental health problems.  Pets provide a sense of security and routine for you whilst also providing emotional and social support. When you're stressed, stroking a dog or cat has been proven to alleviate it . Not only this but they never judge you, accept you unconditionally AND they're always up for a cuddle!. 

Providing a meaning in your life – Believe it or not but having company can help prevent illness and even add years to your life. This is because isolation and loneliness can trigger symptoms of depression. Having to care for an animal can help make you feel like you are needed and increase your self-worth. It can also help to distract us from any problems we are currently facing in our lives.
Encourage you to exercise – Taking your dog for a walk is a daily necessity for them which is down to you to arrange. But this is also a rewarding way for you to stay fit too and add daily exercise to your routine.
Growing up with pets can offer many great advantages for your children as they develop throughout life. Examples include:

Calming effects – Studies have proven that pets can help calm hyperactive or kids with behavioral problems.
Improves emotional intelligence – Owning a dog allows your kids to practice certain skills such as compassion, empathy and learning to be selfless at times. This in turn also contributes to key social skills they will need down the line.
Lessons in responsibility –  Getting your kids to help care for your pet teaches them to be responsible for something which helps give them confidence too.
Reduced risk of allergies – Studies have shown that children are less likely to develop certain allergies and asthma if they are exposed to animals in the house early on.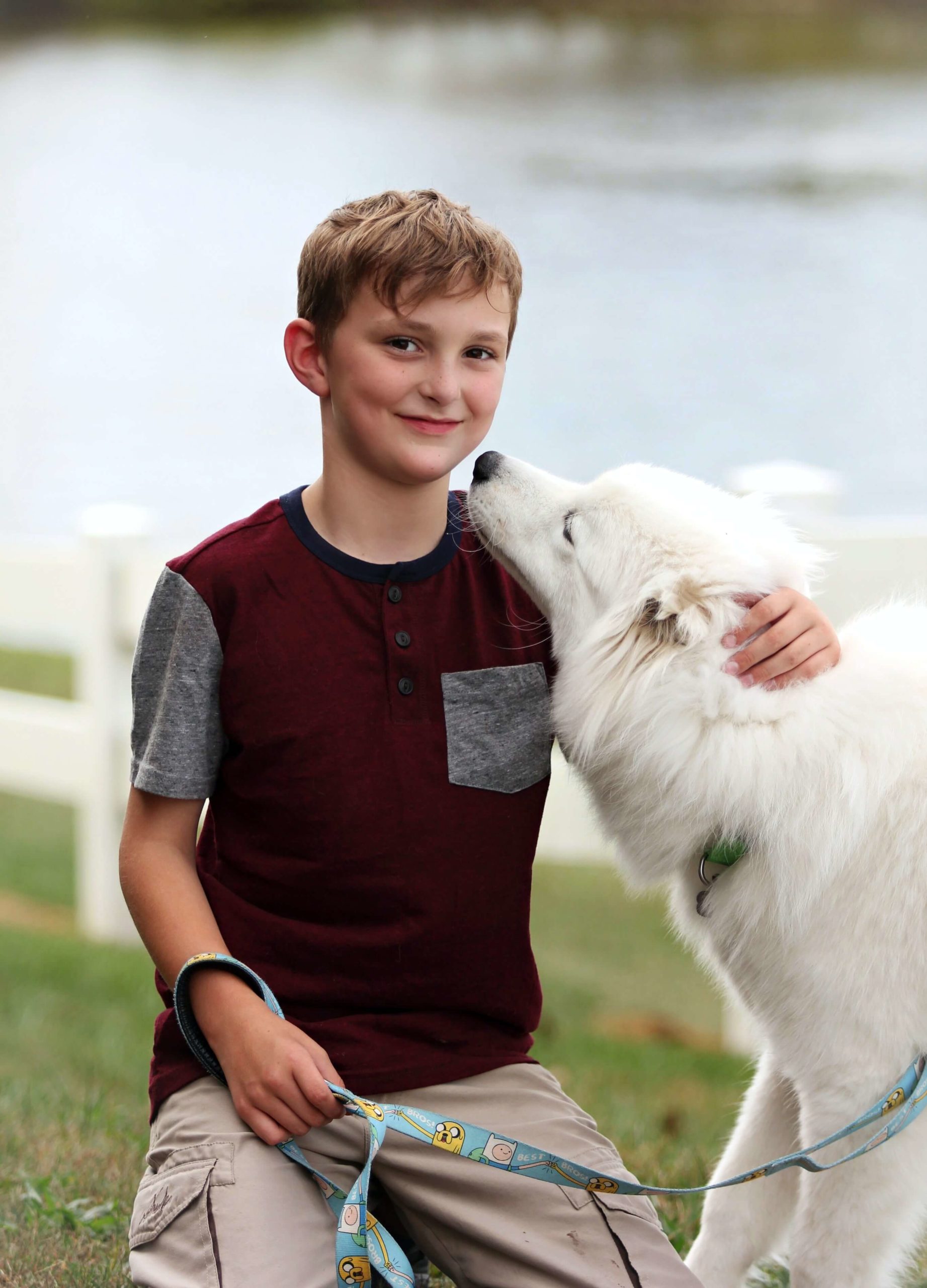 Benefits for older adults too…
Not only is owning a pet beneficial for children as they grow up, but it can also play a helpful role in aging healthily too.
Staying connected to people  – As you get older, it can become more challenging as reasons such as relocation, retirement and illness can take away close friends and family. Having a dog to take out is a brilliant way for people to spark up conversations with each other in public places as well as meet new people with dogs too.
Improves vitality –   As you grow old you can face physical challenges. Having dogs and cats encourages things such as laughter, playfulness and exercise which can all help boost your immune system and increase your energy making you healthier on the whole!
While owning a pet is hugely beneficial and rewarding, it's not a short-term fix to solve your current problems. Before getting a domestic animal, you must consider the responsibilities first. Looking after a pet is also only beneficial to those people who do really love and appreciate animals. So if you're not an animal person, you will most probably not gain these benefits. You also need to ensure you have the time and money to allow them to be happy and healthy too, and realise that the commitment is something that will last 10-15 years. At the end of that time you'll have to face the mourning that comes with losing any loved one in your life. There are several important things to consider before you buy your first pet.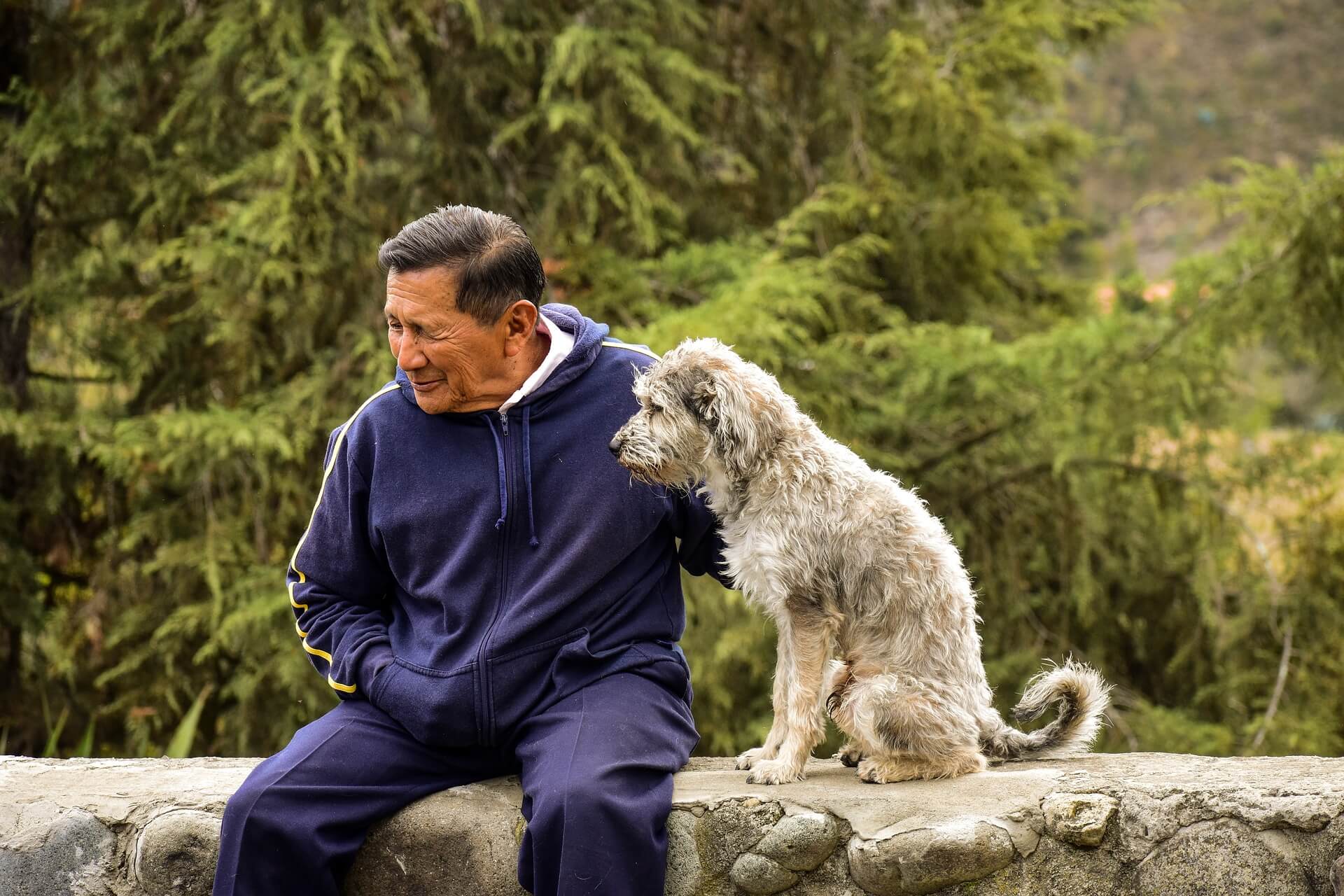 Looking for a pet service?