A brand new website has been launched by a local school to help raise funds for items they need most.
With current funding cuts affecting many schools across Sussex, an innovative group of parents at Warnham CE Primary School have taken matters into their own hands by collaborating with local company, Business Espresso, to launch an exciting new fundraising platform: www.warnhamschoolwishlist.co.uk
Warnham School Wishlist is designed to reach out to parents, carers and supporters of the school.
It allows those that want to help to easily donate funds where needed and see where their money will be spent.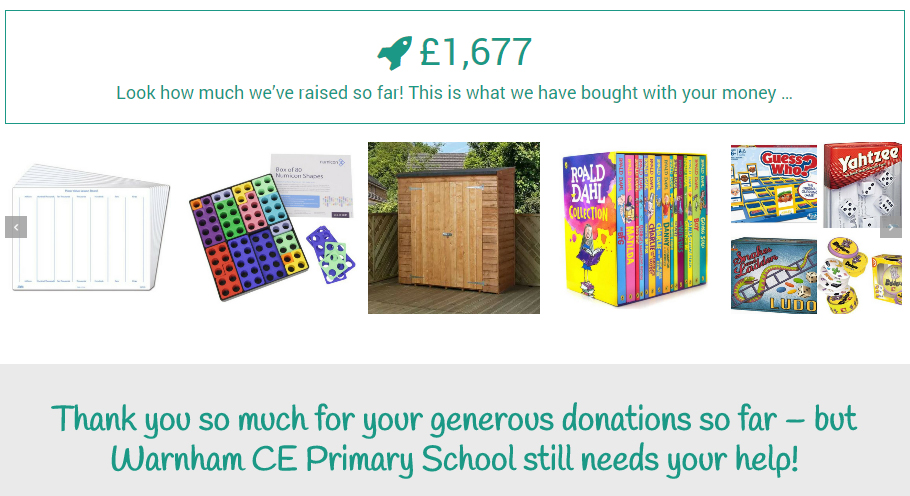 Having already raised more than £1600 for vital school equipment Warnham CE Primary's new Head Teacher, Mrs Shirley Kirby has expressed how delighted she is with the initiative: "I am overwhelmed by the kindness, generosity and support of the parents and carers at Warnham CE Primary.
"The PTFA (Parents, Teachers, Friends Association) work tirelessly to raise funds for the school and the local families support their efforts with enormous enthusiasm.
"As with many underfunded schools in West Sussex, our PTFA funds are now required for essentials such as reading books, exercise books and pencils rather than the 'added extras' in previous years. Our inspired and talented PTFA are very aware of the enormous budget cuts in Education and so came up with the idea of 'The Warnham School Wishlist.'
"Parents/carers can choose to donate money towards specific items directly on the website, to help meet the educational needs of our children. I feel proud and incredibly humbled by the caring community spirit of our school."
The school's 'Wishlist' categorises items by school class and 'urgency' ranging from boxes of pencils costing £15, to a much-needed storage shed for Hedgehog class costing £199.  There is also scope to add 'wishes for time' to the list if the school needs, for example, a gardener, a photographer or a plumber.
Within a week of launching the website in mid February,  the school has seen a massive influx of online donations, covering all of the urgently needed items and much more.  
The school's PTFA has had overwhelming positive feedback from parents, carers and village residents, who are delighted that they can now make a real difference.
For further information on the Wishlist please contact: Natalie Collingwood at Business Espresso
Email: [email protected]
Tel: 020 3538 7046