Summer is here, the sun is shining (sort of), which can only mean one thing: it's festival season. If you spent most of Glastonbury Festival on the sofa watching it at home sad that you weren't there, then why head out for a weekend of fun and partying and try one of these smaller, more intimate and affordable festivals? Not only can you watch an array of amazing live music, but you don't have to spend hours walking around on miles of muddy grounds! Here are some of our favourite small festivals here in the UK.
TRUEFEST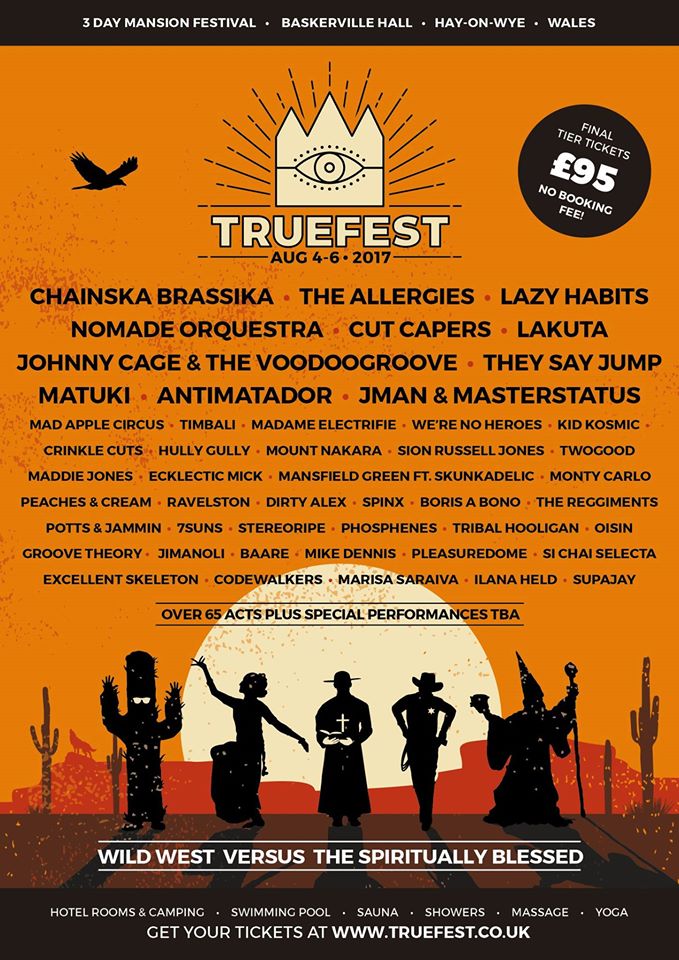 Truefest is essentially the biggest and best house party you'll ever go to. Set at Baskerville Hall near Hay-on-Wye in Wales, this fantastic festival is located in the same grounds that launched both Green Man festival and the Big Chill. This independently run music and arts festival is quickly gaining recognition as one of the friendliest small festivals that the UK has to offer. Previous artists to play at Truefest include Afriquoi, The Future Dub Project, Lazy Habits, The Allergies and Jenna & The G's.
Think of it as a music festival, an arts event and an epic house party all rolled into one, and you get the idea of the sort of weekend that can be had at Truefest. With a beautiful manor house to explore, indoor and outdoor stages, and even a swimming pool, this festival is like no other. Bringing great live bands, DJ's and the arts all together under one roof, Truefest is quickly becoming one of the best small festivals in the UK.
When: 4 – 6 August
Where: Baskerville Hall near Hay-on-Wye
How Much: £95
truefest.co.uk
---

---
CHAGSTOCK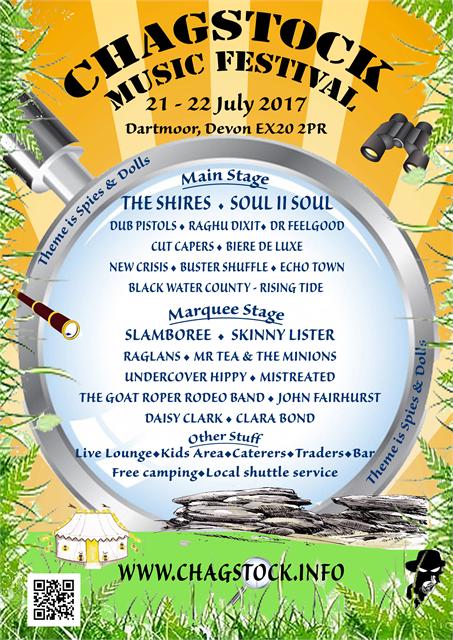 Taking place over two days in the beautiful setting of Dartmoor in Devon, with over 5,000 people attending, Chagstock is a wonderful weekend of fun for the whole family. With a cracking lineup each year, this festival has in the past put on such acts as The Stranglers, Easy Star All Stars, The Blockheads and Donovan.
Not only is this one hell of a party, featuring some huge names, but it's also a festival with a friendly atmosphere that's perfect for families thanks to some great kids entertainment. There's a reason they've sold out five years in a row.
When: 21 – 22 July
Where: Dartmoor, Devon
How Much: £90
chagstock.info

KELBURN GARDEN PARTY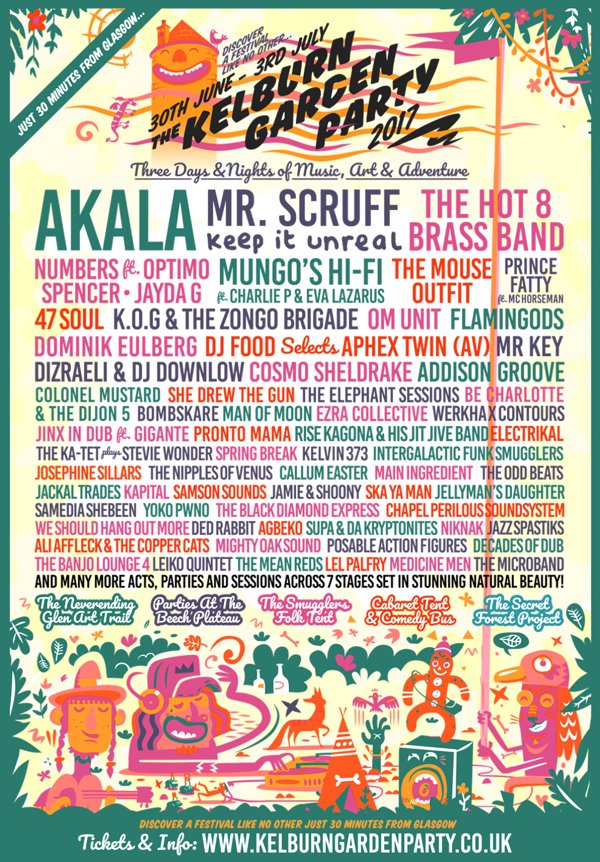 This amazing small festival is held in the grounds of a beautiful castle and has attracted some huge names in the past including The Correspondents, Admiral Fallow and The SoulJazz Orchestra. This year sees them pull in even bigger artists including Akala, Mr Scruff and The Hot 8 Brass Band.
This colourful festival has many hidden corners from the intimate stages hosting smaller performances to the 'Neverending Glen' a trail that takes festival goers through a forest to find some inspiring multimedia art installations, sculptures and other secret events. This is another fabulous festival for families, with plenty for kids to see and do.
When: 30 June – 3 July
Where: Kelburn Castle near Largs
How Much: £114
kelburngardenparty.com
FIELD MANEUVERS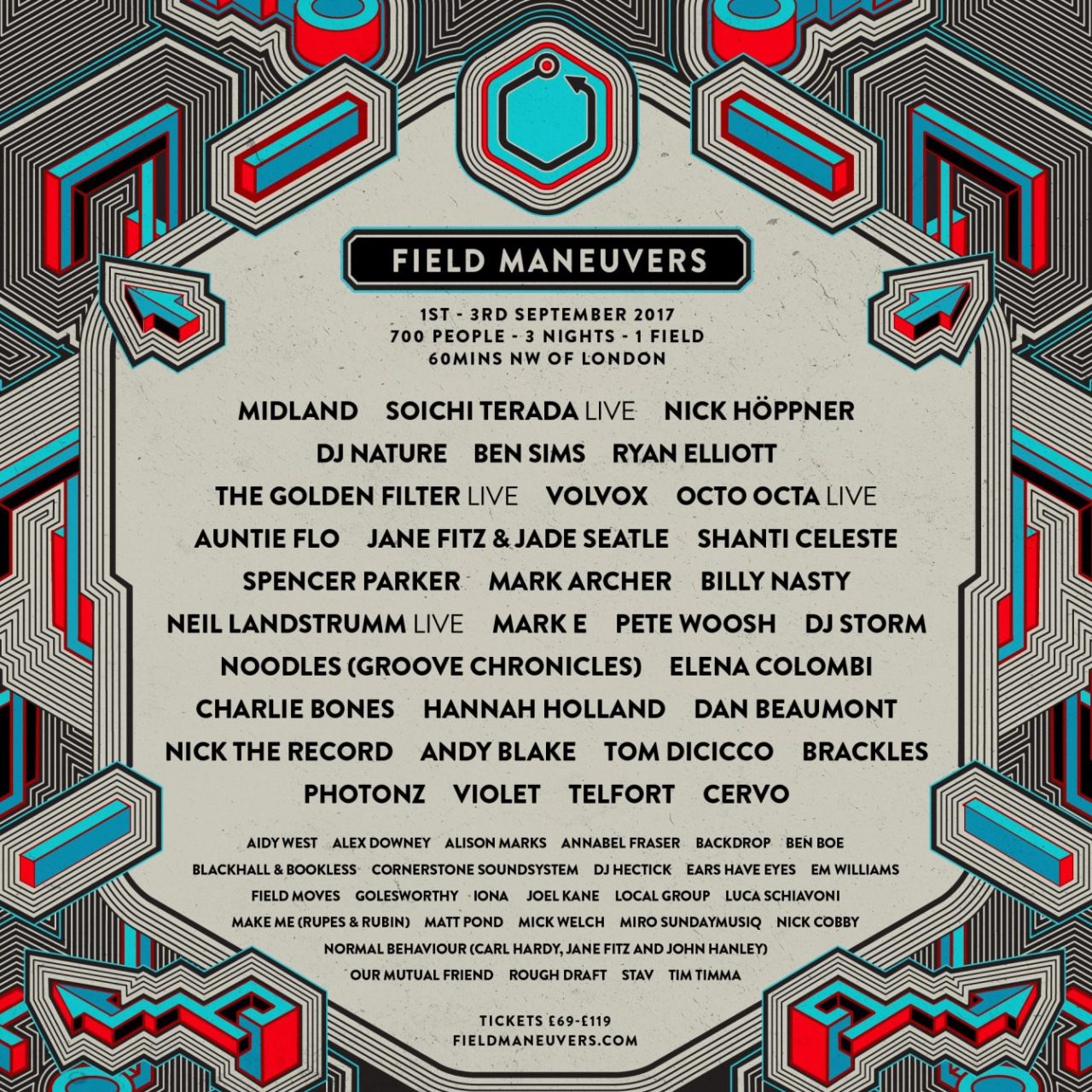 This tiny festival is made by clubbers for clubbers. It is essentially 700 people decamped in a secret rural spot on the outskirts of London for a weekend of partying. Underground DJs and an easy-going, friendly atmosphere make Field Maneuvres a true hidden gem in the UK festival scene.
The staging is minimal, which means the main focus is on the music, which is always top quality. And whilst it may be small, it's still easy to get lost in the Sputnik Dome, a tiny smoke-filled sphere where gyrating bodies are carried through to the next dimension. Step outside the dome and there's a chilled vibe as people interact and enjoy their weekend making new friends every five minutes.
When: 1-3 September
Where: Its a secret!!
How Much: £119
fieldmaneuvers.com