Car boot sales are an excellent way to sell off items you no longer use and make money at the same time. Additionally you have the advantage of being face-to-face with the buyer, which allows you to use your sales skills and natural charm to sell items and agree on a price. Like anything, however, preparation is key – so check out our 10 tips for how to have a successful car boot experience as a seller…
Do your research
Find out about the car boot sale you are attending and what sort of audience it usually attracts. If you get the opportunity why not attend as a buyer or observer first so you can suss out the competition and pinpoint the best pitches?
No price labels
Although it can be tempting to label your items up the night before, people might surprise you with how much they are willing to pay. Instead of labelling, have a look at what similar items are selling for on Friday-Ad and make notes to take with you on what each item is probably worth. That way when someone makes you an offer you can quickly gage whether it's a fair one.
It's also worth getting any items you think may be valuable looked at by an antiques specialist – there's many a news story about items bought for as little as £1 at car boots that have gone on to be worth tens of thousands!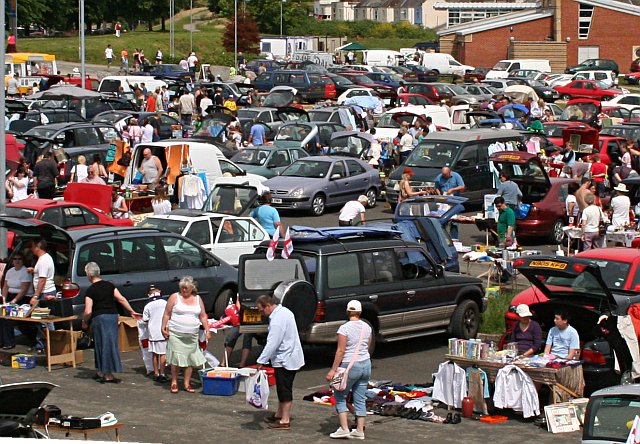 Pack the night before
Fail to prepare, prepare to fail! Packing everything in boxes the night before means all you have to do in the morning is load up your car – which means you can get on the road and arrive at the car boot site earlier.
Arrive early
Being one of the first on-site means you get your pick of the pitches and can take your time setting up. You might even have time for a cheeky bacon sandwich from one of the many food vans present!
Bring a pal
Being a friend not only offers good company and moral support but will half the workload. It's also extremely good to have someone to keep an eye on your items whilst you're busy setting up – as unfortunately thieves tend to operate more at this time. Your car boot buddy can also watch your stall whilst you go and get that bacon sandwich!
Choose your pitch wisely
Avoid muddy patches and plump for areas with a high level of footfall traffic. On wet or drizzly days try your best to pick somewhere dry or shelter, both to attract more people to your stall and to ensure your items are protected from the weather!
Promote your stall
Make your stall stand out from the crowd. If it's a wet or cold day why not offer cheap cups of tea or coffee to attract people? Be sure that you are equipment with batteries etc so you can show customers that particular items work and bubble wrap/paper for any fragile items. Having plenty of change and bags at the ready means selling your items will be just that little bit easier!
Be charming
Ignite your inner salesperson and big up your items! Be polite and warm to everyone who enquires about your items. If someone makes an offer you think is below what an item is worth then stand your ground and respectfully explain why you feel it's worth more. Seasoned hagglers will often come back with a better offer. Ask people browsing your items what it is that they are looking for and when they express an interest in something ask questions to ensure what you have on offer is right for them. Buyers will like how attentive you are and other people browsing will also see this!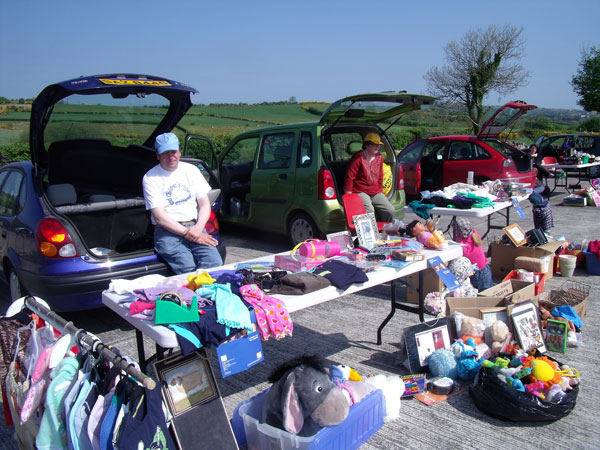 Have a plan for the end of the day
Think about what your objective for the day was – were you intent of getting rid of absolutely everything? If so come prepared with some signs promote offers you can do like "BGOF", "Everything must go" and "Bargain bin – everything 50p" – people love a bargain and hopefully this will ensure that you maximise your profits!
Sell/give away the rest!
If you still have some items left over that you think are worth something why not place an ad on Friday Ad with a sensible price? Listing your item is free so you literally have nothing to lose. Charity shops are also always looking for items they can sell (note: can sell, not rubbish) so be sure to donate your leftover items to a good cause if you can. Alternatively, our freecycle section is very popular – and you'll be surprised what people are happy to come and collect if they are getting it for free!
Now you've got this whole car-boot thing down to a fine art, why not check out car boot sales happening in your local area?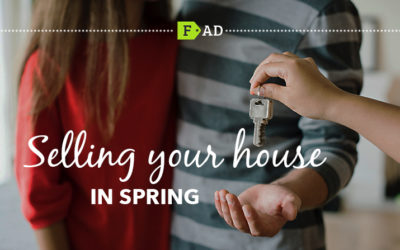 If you've decided that you're ready to sell your house, you'll want to get the best deal possible. To do that, you'll need to consider when you want to put your home on the market. Spring has traditionally been the best time to sell and there are several reasons why....