Bristol Blue Glass dates back around 300 years, although it is not known exactly when it was first made. See below for more on this local Bristol treasure…
The mixture of cobalt oxide and lead crystal resulted in the now famous deep blue colouring of glass. When this discovery was made there was a sudden proliferation of Blue Glass houses in Bristol, with around 60 popping up. Bristol Blue Glass became a product that was associated with wealth and so was fashionable among the rich. Sadly, the trend died out by 1922, when the very last blue glass house ceased its business due to the recession and times of war. Bristol Blue Glass disappeared until its revival in the late 1990s. Since then, the reputation it once had has been restored to an extent, as it is once again seen as one of Bristol's main specialities.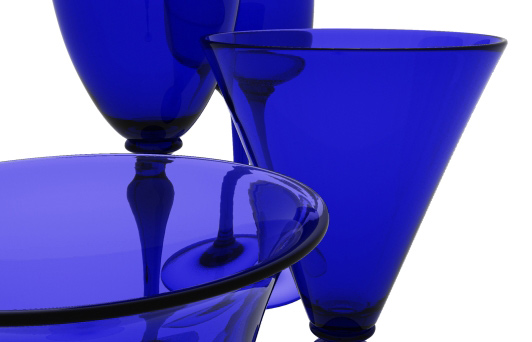 Bristol Blue Glass Today
There are a few different spots to buy Bristol Blue Glass today around the city. As well as this, it is possible to visit a factory to view first hand exactly how it is made, and learn more on the history of the glass.
Bristol Blue Glass
Unit 7, Whitby Road, Brislington
This centre offers first hand demonstrations of how the glass has been made for the last 300 or so years. It is also possible to arrange sessions to try to making it yourself. The tour takes around 1 hour and there are refreshments available. Also, you can view items displayed in the museum of glass. There is a range of Bristol Blue Glass and other glass varieties of ornaments and jewellery to purchase at the centre.
Entrance: Free to all
Opening times: Monday to Saturday 9am to 5pm, Sunday 10am to 4pm.
Groups and schools are welcome.
Contact: 0117 972 0818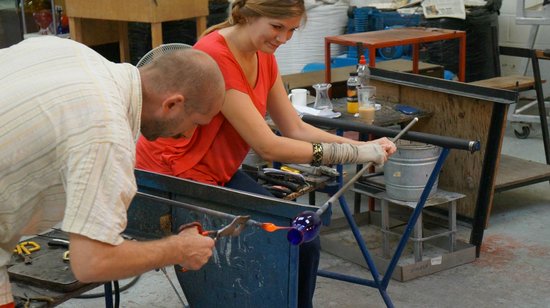 Bristol Blue Glass SW
66A Anthea Road, Fishponds Trading Estate
This factory and showroom in Fishponds makes a wide range of blue glass items that include classical and modern pieces. It is possible to purchase dishes, vases, stemware, jewellery and a whole range of other gift products. Every piece is handcrafted and therefore unique. This establishment also takes on commissioned projects for those that have a particular piece in mind.
Opening times: Monday to Friday 8.30am to 5pm, Saturday 9am to 1pm
Groups, schools and private parties can be booked for demonstrations of glass blowing.
Contact: 0117 965 1989
Have an unloved item languishing in your home? Place a free ad today and make a bit of extra money…